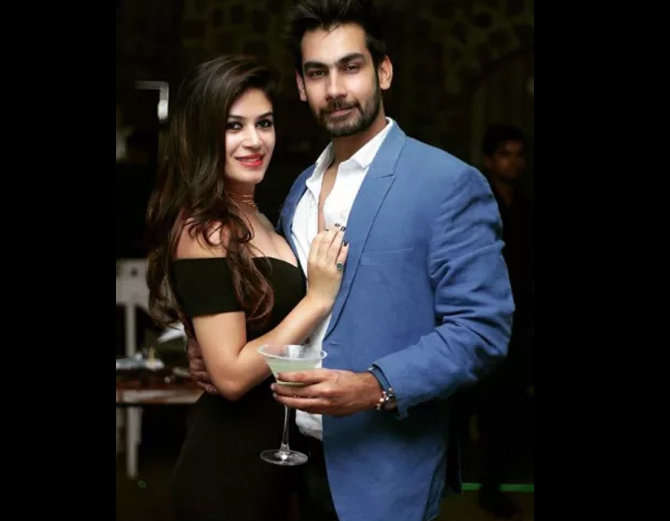 Do you know who is Bandgi Kalra Boyfriend? Bandagi Kalra is dating a guy named Dennis Nagpal who happens to be part of the creative team of the Bigg Boss and also a friend of Puneesh. Hence Dennis is the one who got Puneesh and his girlfriend Bandagi on board for Bigg Boss. Dennis however denies being part of Colors team.
[Also see: Bandagi asked Puneesh to kiss. Know what happened next]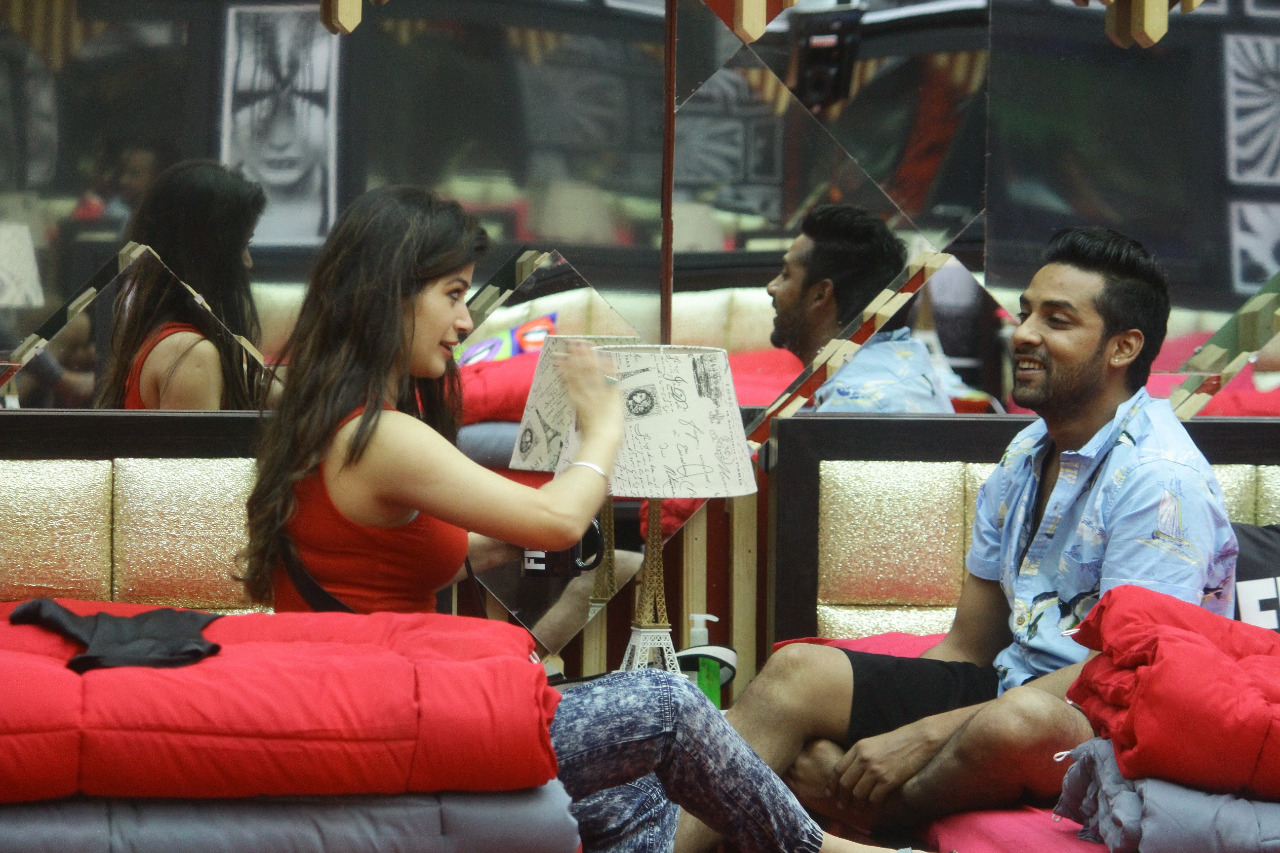 In other words we can say that all three Dennis Puneesh and Bandagi know each other very well before entering in the Bigg Boss house. Things are not going well with Bandagi's real life boyfriend Dennis Nagpal ever since Bigg Boss camera captured the late night close moments of Puneesh and Bandagi after the light of house goes off, like Puneesh kissing Bnadagi's hand or asking her stay away from Akash, Vikas and luv- all these. If you are thinking that this closeness between Punessh and Bandagi is genuine then you're wrong. A week back the two were heard discussing that the only way to save themselves is to pretend that they are in love. So both are faking it and acting just to gain audience votes and be saved from elimination.
However, Bandagi's fake relation with Puneesh is affecting her boyfriend Dennis Nagpal. See his tweet below: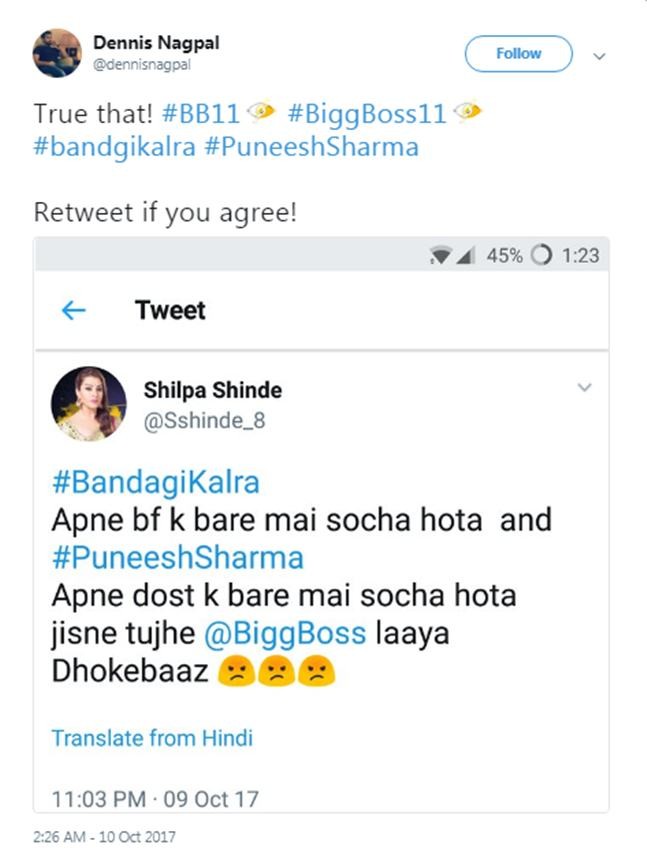 This does not end here. The well wishers of Dennis tweeted over twitter wishing that Puneesh and Bandagi to get eliminate from the show:
I wish too, they get eliminated

— Dennis Nagpal (@dennisnagpal) October 12, 2017
Another well wisher demanded colors channel to get Dennis Nagpal in the house. Well is this happens then the scenario would be similar to what happend in the last season of Bigg Boss when Yuvika entered in the house and questioned Prince about his closeness to Noura.
https://twitter.com/designall123/status/918308188302098432
Dennis alsoretweetd  a tweet on twitter whcih states that Puneesh is a married man and he lied on national television of being single:
This love triangle is surely making us remind of last season's 'Mona-Manu-Vikrant'. Do you think we will be getting some more loud reaction of Bandgi Kalra Boyfriend-Dennis Nagpal if she go more closer to Puneesh? What you have to say about this fake love story of Puneesh and Bandagi? Do tell us your views in comment section below. Stay tune with us for more latest news and updates.