News & Gossip
Bigg Boss 10: HOT & STEAMY 'Dostana' acts by Manu-Manveer & Mona-Nitibha in the Pool you may have missed!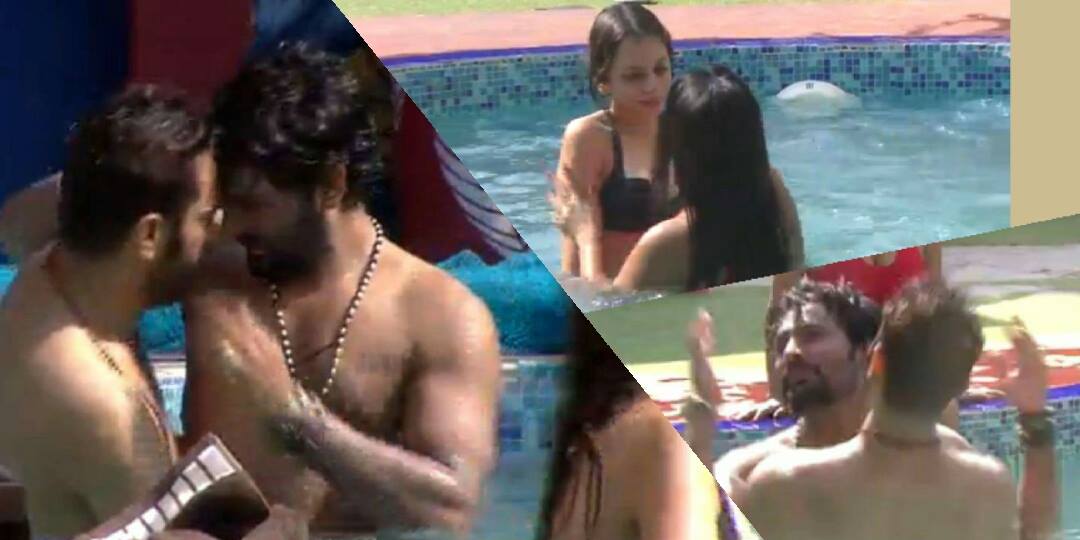 In Bigg Boss Season 10, we have witnessed a lot of drama and fighting moments inside the house. But, what we had witnessed recently, was out of the Box. Recently, It was Priyanka Jagga's Birthday and to celebrate the occasion, a pool party has been arranged for the housemates. Well, this pool party will literally shock you, as we have witnessed Manu-Manveer Bromance And Nitibhi-Mona Getting Intimate sequences.
Also read: Bigg Boss 10 Latest Episode: Swamiji Shows His True Colors
Here are the Intimate Pictures Of Bigg Boss Housemates At Pool Party: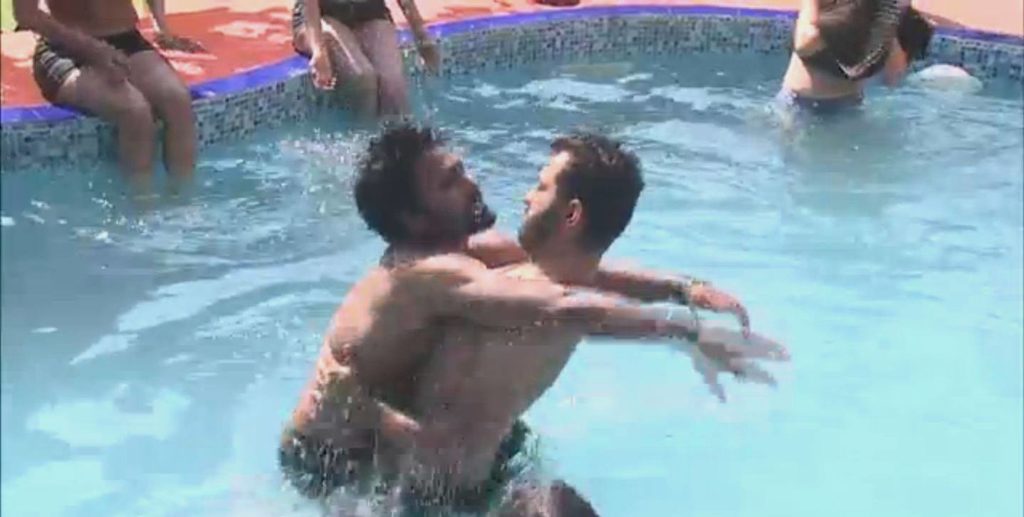 The housemates started playing truth and dare in the house. In which Manu Punjabi got a task to seduce Manveer Gurjar. Well, at first Manu wasn't ready for it but still he took this dare. What we have witnessed later was just as shocking as this above picture. Manu grabbed Manveer in his hands and started their bromance drama.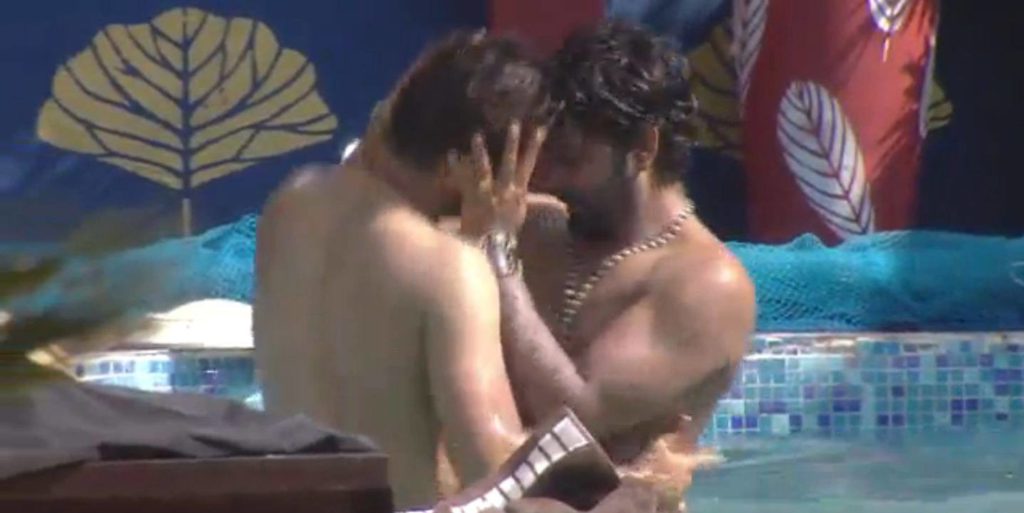 Well, in this above picture, you can clearly see the kind of bromance they are doing. As if, Manu Punjabi is master in this art and he seems have actually impressed Manveer in a big way. On the other hand, the housemates cheering they up for whatever they are doing.