News & Gossip
Big B Sought Help From Twitter For His Samsung Phone, Twitter Gave Him Hilarious Replies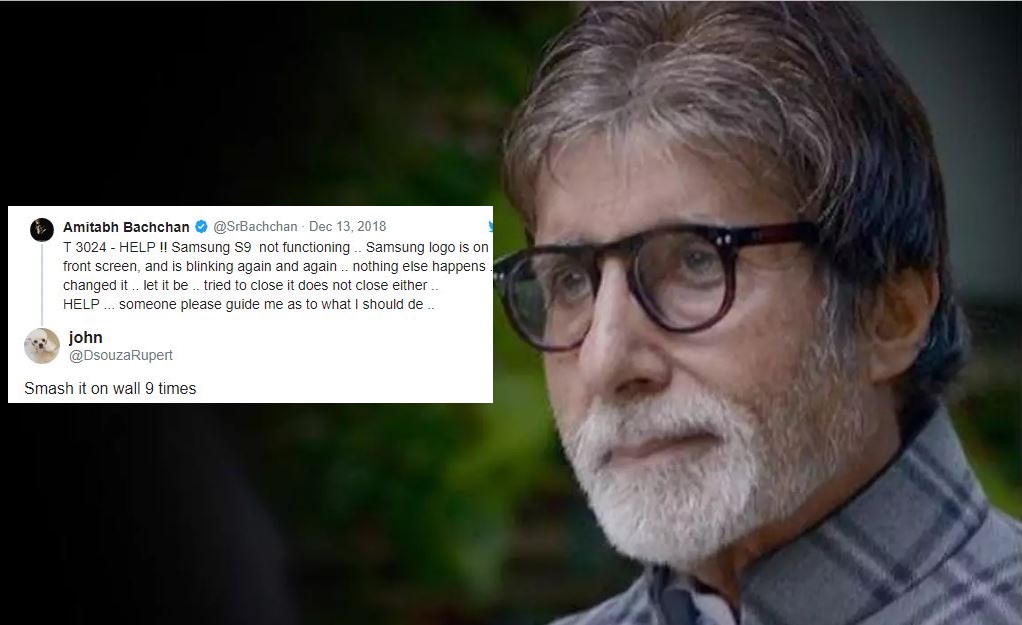 Megastar Amitabh Bachchan is one of the busiest actors in Bollywood even at this age. His latest release Thugs of Hindostan also featuring Aamir Khan, Katrina Kaif and Fatima Sana Shaikh bombed at the box office. In fact, the movie was no good in any sense. In addition to his work commitments, Big B is also pretty active on social media.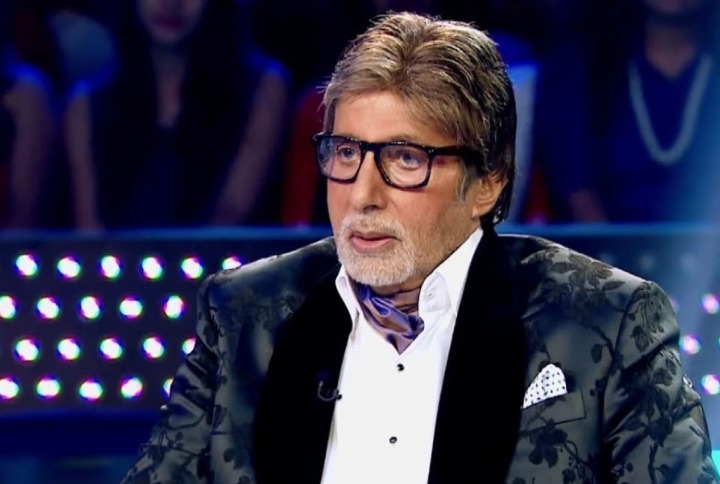 Amitabh Bachchan is one of the few celebrities who uses Twitter extensively and keeps his fans up to date with his personal life. However, if his latest Tweet has anything to go by, the megastar seems pretty upset with Samsung. It seems like he is a typical grandpa, who uses Smartphone but get frustrated with even some minor glitches.
Big B took to Twitter to share the problem he was facing with his Samsung Galaxy S9 and asked for help from Twitterati. His phone stopped working due to some technical glitches and megastar let everyone know about it. He tweeted,
"T 3024 – HELP !! Samsung S9  not functioning .. Samsung logo is on front screen, and is blinking again and again .. nothing else happens .. changed it .. let it be .. tried to close it does not close either..
HELP … someoneplease guide me as to what I should de .."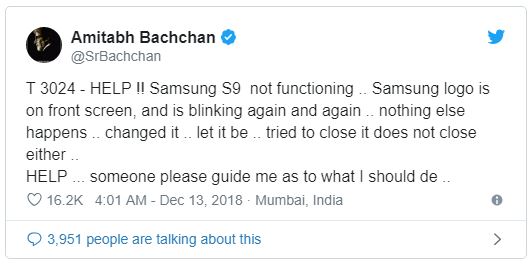 Soon, Twitterati gave Sr. Bachchan some of the most hilarious replies he would have never expected. Scroll down and see for yourself.
What do you think? Tell us your thoughts in the comment section down below.