News & Gossip
Bharat director Ali Abbas Zafar reveals one good and bad thing about working with Salman Khan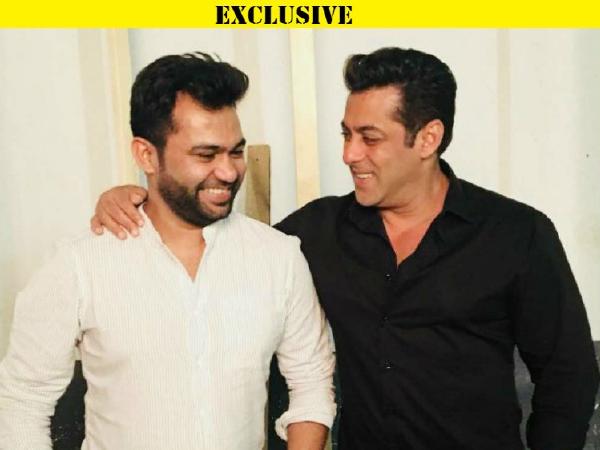 Bharat has been one of the most controversial movies in the history of Bollywood! With Priyanka Chopra's exit on a short notice, 10 days before the shoot schedule, the team was in a haphazard situation and then came in their saviour, Katrina Kaif, who joined the team on a short notice! Although there were speculations that Katrina Kaif bagged the movie due to Salman Khan, Katrina later made it clear that Salman Khan did not even call her to offer the role, not even after she signed the movie! Well post a lot many rough patches, the movie has finally gotten ready and we recently saw a song released from the movie Bharat that shows the beautiful chemistry shared by Salman Khan and Katrina Kaif! Here's the director Ali Abbas Zafar revealing one good detail and one bad detail about working with Salman Khan!
https://www.instagram.com/p/Bw6O6M_FOIo/
Revealing the good thing about working with Salman Khan, Ali Abbas Zafar said, "The good thing about working with him is that whatever you have visualised for a scene when he comes in everything multiplies. For example that scene in Sultan where he takes his shirt off. In my mind, I was like, "How are we gonna pull it through?" What actually happened on the set was multiplied many times. So, that's a great thing."
https://www.instagram.com/p/BwjRkqtlHfg/
While talking about the bad thing, Ali Abbas Zafar said, "The bad with him is at times you will have to wait for him because his timings can throw you off (laughs). But, I don't care about that. That comes with the stardom. And that's the only thing. So my whatever little chik chik happens with him it's because of the time. During the shoot, I'll go to him in the evening and he'll confidently say, "Sir, I'll be there before you" (laughs). "
https://www.instagram.com/p/BwbOxoTFfC-/
He further said, "But he has a wicked sense of humour which I enjoy. I think I also have a similar sense of humour, so we kind of match and play along. So, there are always laughs on sets. He never makes a situation heavy. He'll come on sets, before some of the most emotional scenes he'll be laughing and as soon as the camera is on, he switches drastically. He doesn't trouble anyone in the crew, you know. There are actors who would say, "Sir, when I give this shot, put up black marking here". He is not like that. He is just like water. He just flows through everything. On sets, if we say, "Sir, do you need some private space?" He says, "Sir, it's my job to be here, you do your job." He is funny, I like that."
Stay tuned for more updates!