News
BCCI Announces Squad For ICC Cricket World Cup 2019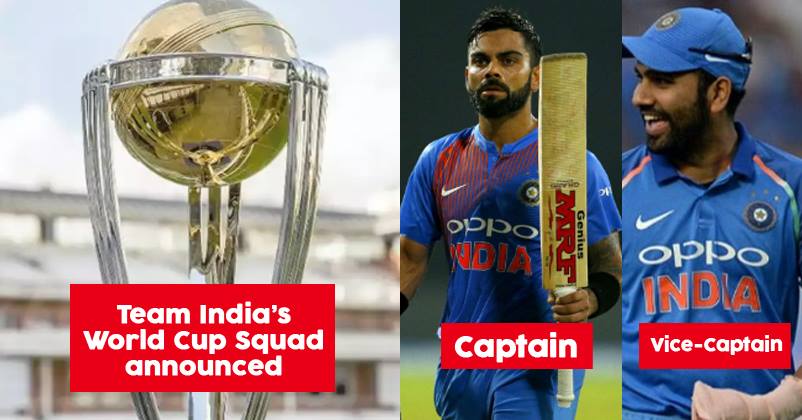 BCC World Cup 2019 12th edition is scheduled to commence from 30th May in Wales and England.  India will be kick starting their world cup campaign on 5th June against South Africa at the Hampshire Bowl in Southampton.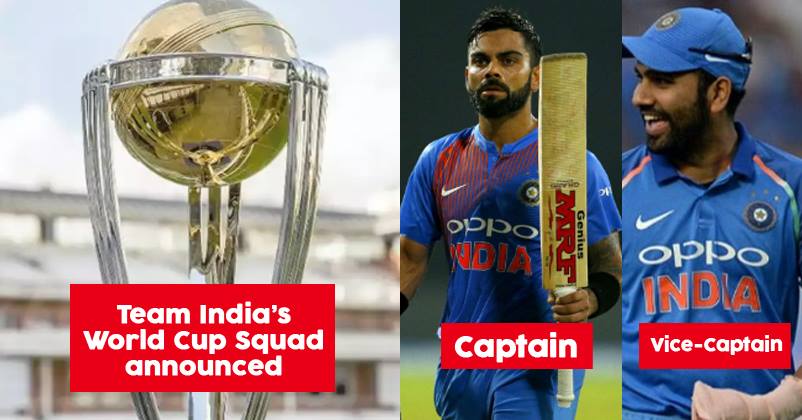 The Board of Control for Cricket in India (BCCI) on Monday announced Team India's 15 member squad for the upcoming ICC World Cup 2019 which will be hosted by England and Wales from May 30th onwards.
Virat Kohli will be leading the team for the first time in humongous cricket event. He currently tops the ICC batting rankings followed by second ranked Rohit Sharma and his co-opener Shikhar Dhawan who is also among the top 15.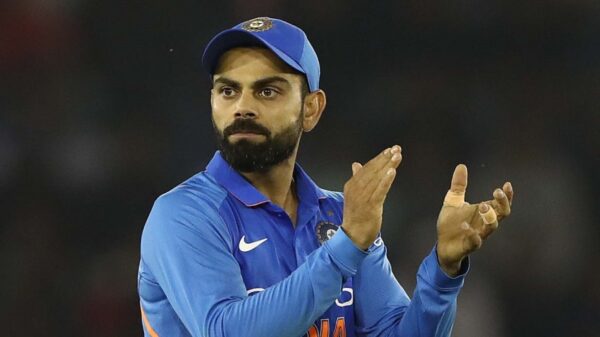 India's squad for the ICC #CWC19 announced: Virat Kohli (Capt), Rohit Sharma (vc), Shikhar Dhawan, KL Rahul, Vijay Shankar, MSD (wk), Kedar Jadhav, Dinesh Karthik, Yuzvendra Chahal, Kuldeep Yadav, Bhuvneshwar Kumar, Jasprit Bumrah, Hardik Pandya, Ravindra Jadeja, Mohd Shami

— BCCI (@BCCI) April 15, 2019
The team power pact with Hardik Pandya, Ravinder Jadeja and Vijay Shankar as all-rounders of the team, Bhuvneshwar Kumar, Jasprit Bumrah and Mohd. Shami as the pace trio, Spinner duo Kuldeep Yadav and Chahal who can make anyone stumble. Kedhar Jadhav, when needed, will roll his arms. The batting and bowling attack is strong.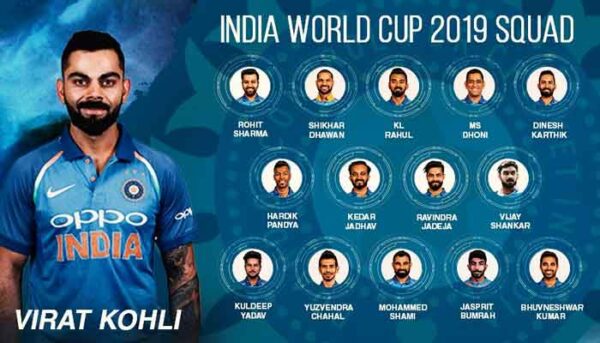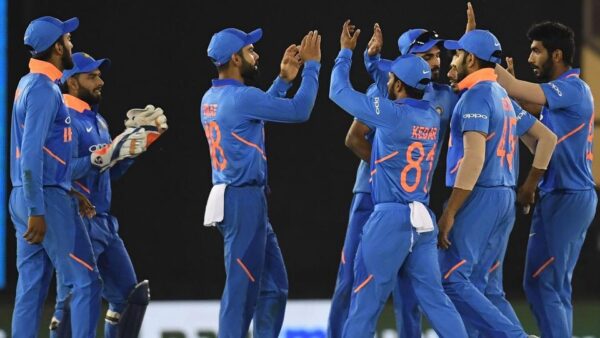 Following are the Team India Squad for ICC World Cup 2019 -Virat Kohli (Capt), Rohit Sharma (vc), Shikhar Dhawan, KL Rahul, Vijay Shankar, MSD (wk), Kedar Jadhav, Dinesh Karthik, Yuzvendra Chahal, Kuldeep Yadav, Bhuvneshwar Kumar, Jasprit Bumrah, Hardik Pandya, Ravindra Jadeja, Mohd Shami