News & Gossip
BB 14: Eijaz Khan talks about his mental illness; says 'I am still seeking therapy'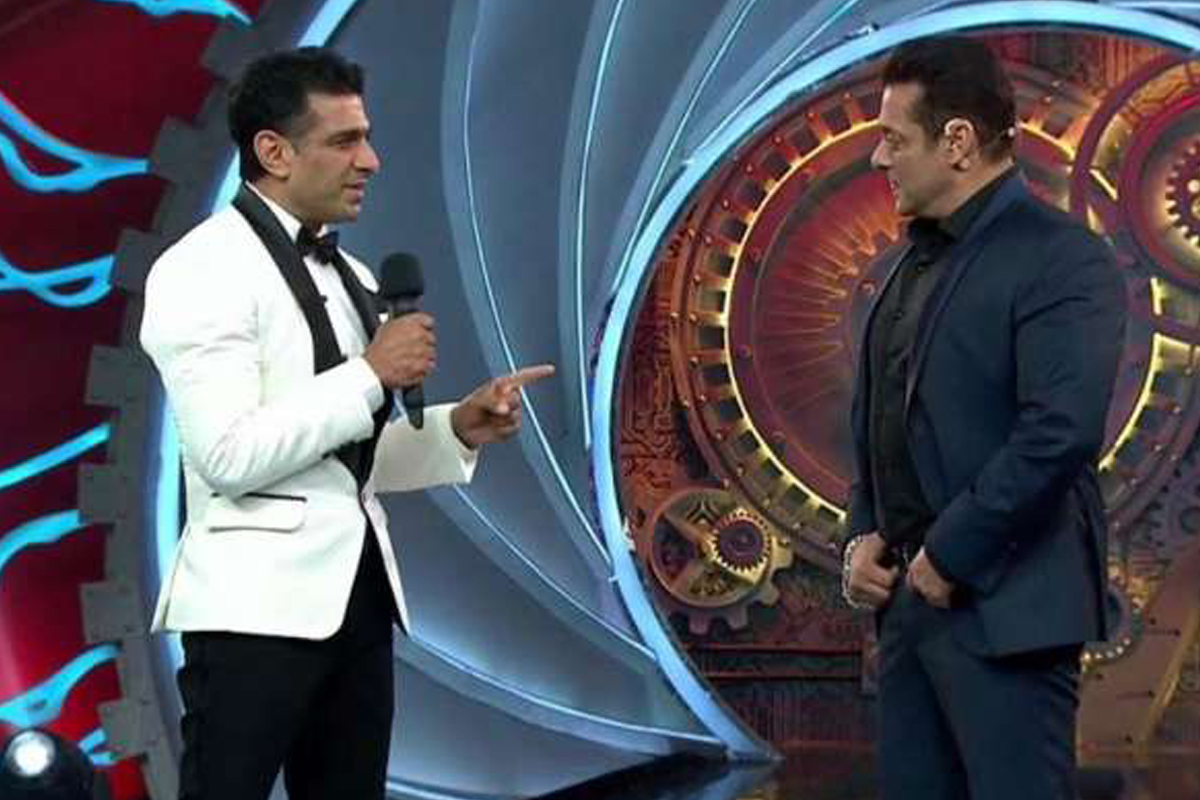 One of the known personalities of the television world, Eijaz Khan, who got popularity with daily soap, 'Kkavyanjali', has now gird up his loins to do the household chores in 'Bigg Boss' house and will wear his heart on sleeves as he is all ready to fall in love if he gets the right person on the sets of this reality show. The actor enjoys immense fan following and had been refusing to be a part of 'Bigg Boss' show for the last few years, but this year he has finally given nod to face the challenges inside the house. Eijaz, who has been battling depression for a very long time that also affected his television career, recently, opened up about his mental illness and temperament issues. The 45-year-old actor was last seen as the lead hero in 'Moh Moh Ke Dhaage'.
In a media interview to a leading daily, actor Eijaz Khan talked about his fears, how he struggles with his mental illness and how he hopes to face challenges in 'Bigg Boss' house. Talking about his new venture into the reality show world, Eijaz said, "I had kept saying I am never going to do Bigg Boss and now I realise why the hell was I saying never. Why I made it so important to my existence. Now this year everyone has realised how unpredictable life is. So, I want to do everything that I have said no to. I have lived alone all my life even when I left home, I took a small room in Bandra and lived there. Since then there have been only one or two occasions like one or two years when I have lived with my partners. Apart from that whenever I have stayed with my partner's I also had a separate room for myself so I am used to living alone."
How he deals with his temperament issues, he said, "Maybe I don't have and that's why I've been cast. If I would have had it they wouldn't have roped me in. But I see it as a plus point. It's not that I am taking it very lightly. I am aware of the fact that I can't tolerate people, when I am shooting for my shows, my staff sees to it that nobody comes and talks to me because I like to be in a character. But this is not acting, this is real life. How I am going to deal with people in this show, is going to define how I execute my life. I am more than excited and not scared. There is a temperament issue, people have some shortcomings or the other but I know where my heart lies. So, even if I have an immediate reaction, I know eventually I will figure out what needs to be done. And if I am wrong I will apologise and if I am right I'll stick to my decision."
By revealing his true side to his audiences, Eijaz thinks it will help his fans to connect with him, "It is like I am shedding off my skin and I am going to stand naked in front of the audience. I think it's about time, I can't keep getting scared of it. There is a very strong reason why most celebrities don't want to do a reality show like this because the audience will start connecting with the real persona instead of the persona that they try to portray on-screen. There is a strong risk in that I agree but this pandemic has taught us all to take risk as nothing is there in our control. This is the best platform and I feel I am blessed and grateful that I have got this opportunity to go in a safe space as two companies are going to look after my safety and are paying me for it. People need to know my real side instead of not knowing the real me. And I feel accha he hoga. I have not actually thought about it too much. Only when it comes to workspace, there could be a risk to it but dekha jaayega. I will just try to be a better actor."
The actor also talked about dealing with his mental illness and how he is going to control it in the house of 'Bigg Boss', "I haven't come out of mental illness. It is an on-going process. There are times I am still scared of being alone and sometimes I am scared of my own self. The two years from 2015 to 2017 have been the most difficult one. But now, I know it is fine to seek therapy, it is ok to put your trust in someone else. It is very important that you expect the way it is. It is important to understand, I am like this and I am feeling this way. The more you try to run away from the fact that nothing has happened to you, the more you will suffer from anxiety issues. If I get a chance I will talk. But unfortunately what happens is that whenever I talk I feel people should not think I am doing it for sympathy. Initially, people would not believe that there is anything like mental health, now mental health has become a hashtag because a lot of people have half knowledge about it. I have knowledge about it. I will surely speak on the show if I get a chance but not at the cost of the show. I know this show is watched by kids, youngsters and elders who have passed on toxicity from generations to generations saying there is nothing like mental illness. If one life also changes because of me talking about it and if even father or mother tells their kid come let's sit and talk I think my job of spreading awareness will be done."
To note, this season of 'Bigg Boss' will see 11 inmates, who are; 'Choti Bahu' fame Rubina Dilaik, Abhinav Shukla from 'Silsila Badalte Rishton Ka' he is also married to Rubina Dilaik, Eijaz Khan of 'Kkavyanjali' and 'Tanu weds Manu', Jasmin Bhasin from 'Khatron Ke Khiladi' season 9 and 'Naagin 4', 'Malkani Ram Milayi Jodi' fame Nishant Singh, 'Bigg Boss' 13 contestant Paras Chhabra's former-girlfriend Pavitra Punia, South Indian actress Nikki Tamboli, Punjabi singer and actress Sara Gurpal, Rahul Vaidya from 'Indian Idol contestant's Ka Maha Muqqabla' and 'Jo Jeeta Wohi Superstar', Ace of Space fame Shehzad Deol who is also one of the hottest boys of this season, and last but not the least Jaan Kumar Sanu son of singer Kumar Sanu.