Reviews
Bangistan Movie Review: Give it a skip to avoid Banging ' head against the wall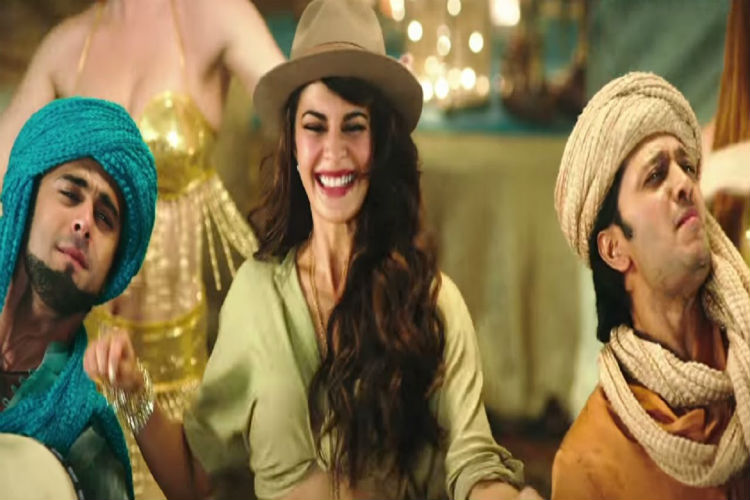 Cast: Riteish Deshmukh, Pulkit Samrat and Jacqueline Fernandez
Direction: Karan Anshuman
Genre: Comedy
Rating: 2 Stars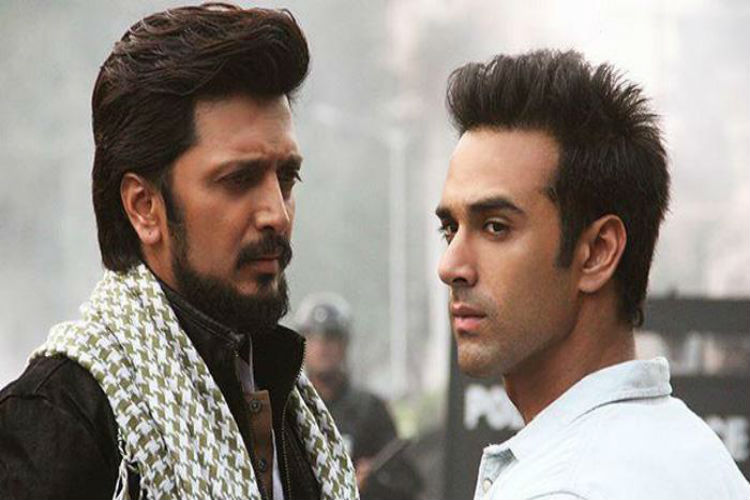 (Riteish Deshmukh and Pulkit Samrat)
Making a movie involves a lot of hard work and huge money, after watching 'Bangistan' you would scratch your head thinking does Ritesh Sidhwani has extra money to invest in a project which has Pulkit Samrat playing a lead role, who is seen really desperate to act funny to make people laugh (all in vain).
Debutant director Karan Anshuman's 'Bangistan' has a mighty interesting concept with a good intention (screenplay by Puneet Krishnan, Sumit Purohit and Karan Anshuman). It should have translated into a film to remember, but unfortunately it doesn't. However, there are some flashes of brilliance, which are unmissable.
'Bangistan' talks about a fictional land by the same name where the Hindus and Muslims hate each other with a vengeance. But for their respective religious leaders, who are actually close friends and chat with each other on skype, the two clans would have ripped each other apart. On the Muslim side of the country is Hafeez Bin Ali (Riteish Deshmukh), who's work in a call centre during daytime and a fanatic in afterhours. His counterpart on the other side is Praveen Chaturvedi (Pulkit Samrat), a kattar Hindu who plays Lord Hanuman in a local drama company. The two end up in Poland on a suicidal mission and also staying in the same house.
The fairly intelligent and relevant script highlights how two individuals who outwardly might belong to different religions, are nevertheless the same kind of humans with the similar kind of values. Sometimes subtle and sometimes not so subtle references to this are made in many occasions, like the airport scene when both realise that they are wearing the same kind of boxer shorts underneath the clothes that they wear to suit their religion's diktats. In another memorable scene, two characters debate about how wonderful their own religion is, but end up highlighting the goodness of the other person's religion.
Unfortunately, the film doesn't live up to the super smart script. Also, it isn't really funny as it is supposed to be, except for some sequences, like the one where Hafeez and Praveen go to buy bombs in Poland. Riteish Deshmukh is earnest and endearing. Pulkit Samrat, however, hams his way through the film and one is tempted to ask him to shut up by the end of it.
The film could have gone a notch or two higher, if Pulkit Samrat had gone slow on his histrionics and perhaps a tad more steady handed execution by the debut director. The script and screenplay deserved a better film.