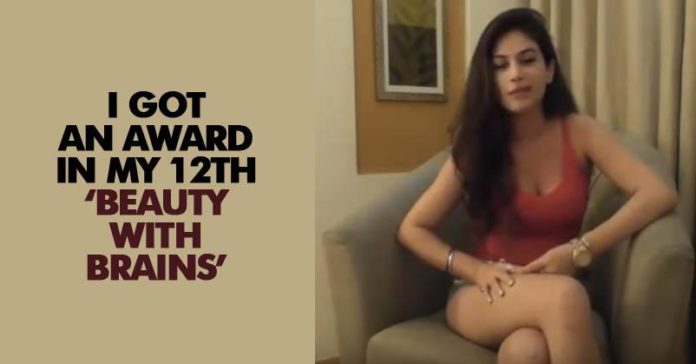 Bandgi Kalra has been becoming the most sizzling contestant on Bigg Boss 11, despite being a commoner. In the initial weeks, people have hardly shown any interest in her and as time has progressed, many controversies have embraced her.
Recently, he's in news for the chemistry and romance with – Yes! You guessed it right! Puneesh Sharma. This topic has also created a major uproar in the social media.
Nowadays, she's in news for her romance and chemistry with Puneesh Sharma. This current topic has created a huge uproar on the social media. Bandgi Kalra has received countless warnings from Salman Khan for her filthy and indecent behaviour on the TV reality show. It's because of this couple that the quotient of melodrama has raised high on the show.
Keeping aside all these, here's Bandgi Kalra's Audition Video that's going extremely viral on the internet!
In the video, Bandgi has spoken the reason for joining Bigg Boss 11 and the kind of people she likes and dislikes. In a nutshell, you'll get to know some more details in this video.
What do you think? Is she going to stay until the end in Bigg Boss house?