Exclusive Pics
Balika Vadhu Actress Malini Kapoor Reveals Picture Of Her Son, Kiyan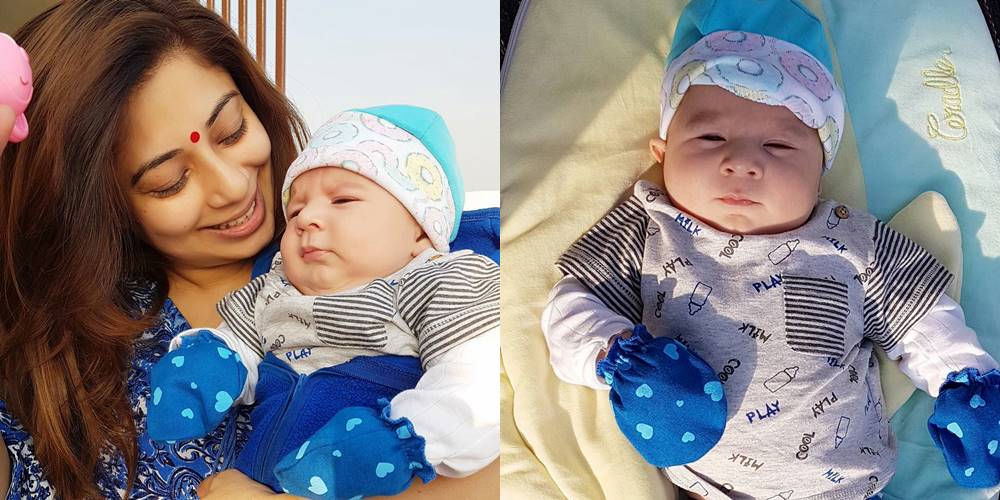 Back in 2014, Balika Vadhu actress Malini Kapoor, sister of Shalini Kapoor tied with knot with Doli Armaanon Ki fame actor Ajay Sharma in a private ceremony. Duo meet on the sets of  Love U Zindagi and fell for each other then and there. Last year in December, couple welcomed their bundle of joy, the little munchkin- a baby boy whom they named Kiyan! After a long wait, Malini Kapoor finally shared the first glimpse of her baby on Instagram. Have a look on series of pictures actress posted on her Instagram account.
https://www.instagram.com/p/BeivCQwnx3r/?utm_source=ig_embed
She captioned the snap, "After a long wait .. today I finally chose to show my baby to all my beautiful people ok guys so here he is … master Kiyan Sharma for you."
In no time her comment section was filled with all lovely comments like- adorable, beautiful, cute and blessings.
https://www.instagram.com/p/Ben53NkHM-S/?taken-by=malinikapoor
Malini released her statement describing her happiness on arrival of Kiyan saying that,
"I'm happy that now our little boy will complete us as a family. It's a very exciting moment for me. I'm unable to express my happiness. I think for a woman, motherhood is the best thing in life."
https://www.instagram.com/p/BePernYH-Wb/?utm_source=ig_embed
Kiyan's father also expressed his happiness saying that, "The feeling of becoming a father is surprisingly overwhelming. Initially, I wasn't prepared at all when I heard the news. I kind of got on the back foot thinking weather it was the right step to have a child. But gradually looking at my wife's baby bump and the emotional feeling towards the process got me to hook on it."
https://www.instagram.com/p/BedtSY6nPq6/?utm_source=ig_embed
He also went up on adding that "I'm happy Malini is fond of kids. We have done lots of shopping be it a daughter or son, we are ready for both. We have made a good stock of cars and dolls including other toys. I feel blessed. I'm doing a good start as a father."
https://www.instagram.com/p/BegQU1wHFw8/?utm_source=ig_embed
Talking about his married life, Ajay said that, "Marriage has been a wonderful journey and I am excited to spend many more years of togetherness. We have had sweet and sour moments, but I feel it is a bliss to be bonded in the institution of marriage. When I was a bachelor, I did not feel like going home, but now it feels nice to know someone is waiting for me back home. "
https://www.instagram.com/p/BemoUGZnrrA/?taken-by=malinikapoor
Did you loved these pictures of Kiyan? Do tell us in comment section below and stay tuned with us for more exclusive pictures!