News & Gossip
B-Town Stars Reacts On Rs. 10 Crore Bounty For Beheading Deepika Padukone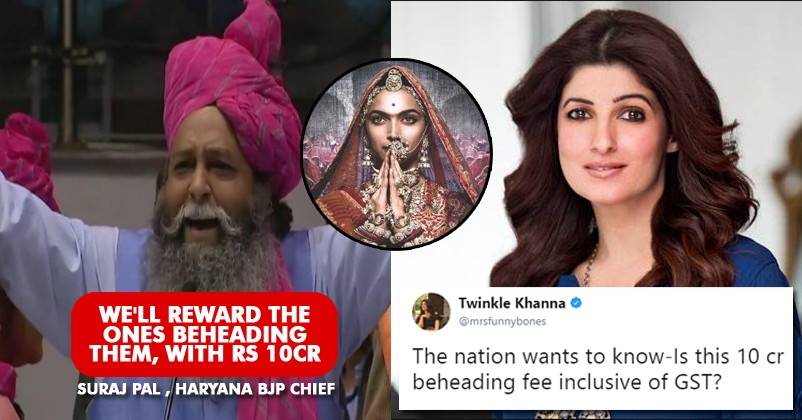 Padmavati is one of the most anticipated films in the history of Indian cinema. Sanjay Leela Bhansali's magnum opus has been facing the wrath of some groups. The movie has been surrounded by problems ever since the shooting started. The movie was slated to release on December 1st, but it looks like that is not going to be possible. The makers of the film have voluntarily decided to push the release date of Padmavati.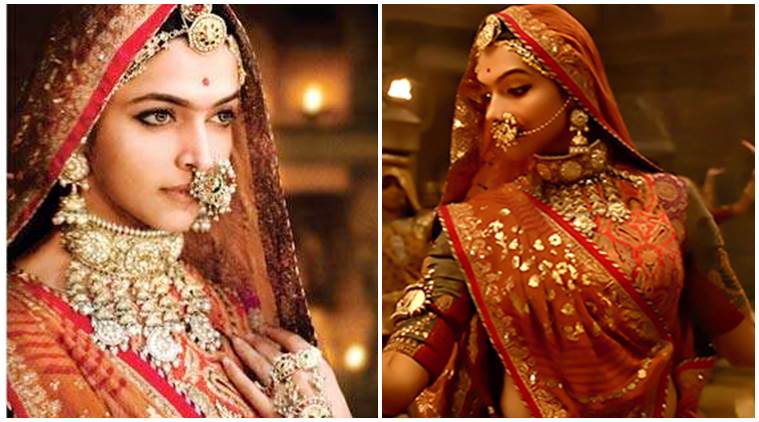 The makers and the actors are receiving lots of threats from various members of some groups. Now, it looks like it has taken its toll, as the release date of the movie has been pushed to an indefinite date.
Earlier, someone has announced Rs. 5 Crore bounty for someone, who would behead Deepika Padukone, the leading lady of Padmavati. If that was not enough, someone else is offering Rs. 10 Crore bounty on the same. The person is none other than a BJP office-bearer from Haryana Surajpal Amu. He even said that he would break Ranveer Singh's legs.
Want to congratulate Meerut youth for announcing Rs 5 crore bounty for beheading Deepika, Bhansali. We will reward the ones beheading them, with Rs 10 crore, and also take care of their family's needs: Suraj Pal Amu, Haryana's BJP Chief Media Coordinator pic.twitter.com/IKPL9Di5Fm

— ANI (@ANI) November 19, 2017
After these threats to the makers and actors of Padmavati, Bollywood celebs have come out in support of Sanjay Leela Bhansali. Check out the reactions of B-Town celebs, right here.
And as far as #Padmavati is concerned I wish it is the biggest hit ever as that would be the befitting rejoinder to all these loony threats!

— Twinkle Khanna (@mrsfunnybones) November 19, 2017
The nation wants to know-Is this 10 cr beheading fee inclusive of GST? https://t.co/sSlKJKmlYt

— Twinkle Khanna (@mrsfunnybones) November 19, 2017
I'm appalled at the drama that's unfolding.. it's ludicrous and I'm so ashamed of some of these Indians.. https://t.co/LMNnewDOKT

— Sonam K Ahuja (@sonamakapoor) November 19, 2017
Shocked!!! This is not protesting this is threatening. If this was a sportsmen or an important businessman being threatened…I wonder what would have happened? https://t.co/q0jDHha7RA

— VarunDhawan (@Varun_dvn) November 19, 2017
First they came for…And I did not speak out… For I was not a… Finally they came for me and there was no one left to speak out for me… #shameful #PadmavatiFight

— Nikkhil Advani (@nikkhiladvani) November 19, 2017
The row, death threats & public display of violent abuse over the FICTIONAL story of a FICTIONAL queen wud be funny & ironic if it hadn't been a dangerous sign of how normalised communalism has become in our public consciousness #Padmavati

— Swara Bhasker (@ReallySwara) November 18, 2017
The entire film industry should boycott IFFI in protest against the threats to @deepikapadukone SLB and #Padmavati https://t.co/VckVB5yRJp

— Azmi Shabana (@AzmiShabana) November 18, 2017
Don't people get arrested for openly threatening to behead somebody ??

— Anurag Kashyap (@anuragkashyap72) November 17, 2017
https://twitter.com/basuanurag/status/932150460605087746
https://twitter.com/basuanurag/status/932153438070173696
It is very sad. The issue has taken a whole new turn. We wonder what will happen next. Will the movie get release smoothly or it will face some problems?
Tell us your thoughts in the comment section down below. Stay tuned for more updates on Padmavati.