Breaking News
News
Several Celebrities Of The Film Industry Casting Their Votes In Mumbai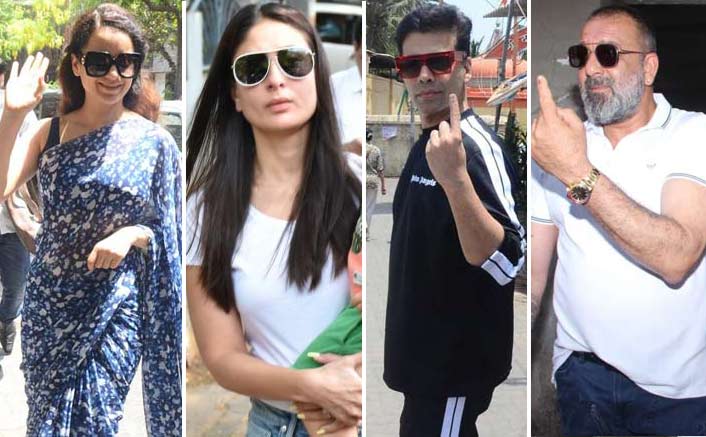 Several Bollywood celebrities made it early to the polling booths to exercise their rights to vote. Voting began across 72 Lok Sabha constituencies spread over nine states, as the fourth phase of Lok Sabha Election 2019 has kicked off today.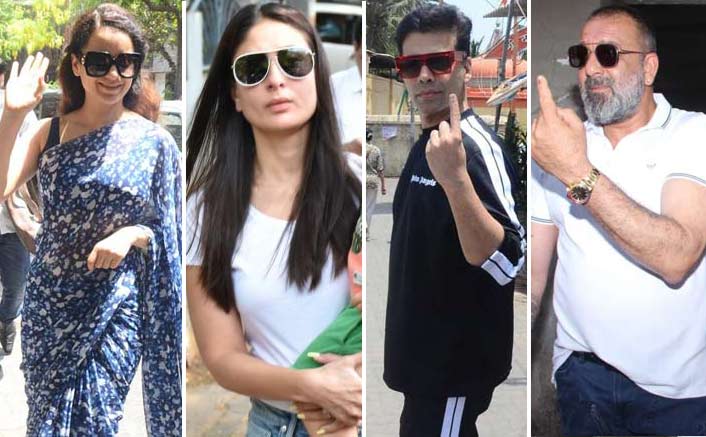 Bollywood celebs who step out early and voted, include Aamir Khan, Sonali Bendre, Varun Dhawan, Twinkle Khanna, Kajol, Aay Devgn, Madhuri Dixit Nene, Rekha, Kareena Kapoor Khan, Kangana Ranaut, Emraan Hashmi, Malaika Arora, Soha Ali Khan, Sanjay Dutt and Vidya Balan and others.
The phase covers the remaining 17 constituencies in Maharashtra, including Mumbai's six seats,  and the six in Odisha, as well as 13 in Uttar Pradesh, five in Bihar, and eight in West Bengal.
After voting, many celebrities took to Instagram to share their picture, Madhuri Dixit posted a picture in which she is proudly flaunting her inked finger. She captioned it as, "Voting is our right, let's use it wisely! The future of our country is in our hands. Let's do our duty and #VoteForIndia"
https://www.instagram.com/p/Bw03V1MHYWZ/?utm_source=ig_embed
Bollywood couple Ajay Devgn and Kajol arrived together with their son Yug. Ajay Devgn flaunts inked finger after casting vote in the fourth phase of Lok Sabha elections.
Aamir Khan flaunts his inked finger after voting.
Hrithik Roshan and family arrive to cast their votes.
Sanjay Dutt and Manyata Dutt show their inked finger after casting their votes.
Sunil Shetty and his family after casting their votes.
Kareena Kapoor Khan shows her inked finger as she leaves after casting her votes
Abhishek Bachchan and Aishwarya Rai Bachchan arrive to cast their votes