News & Gossip
Ayushmann Khurrana: Ideas for Prem's Costumes in Dum Laga Ke Haisha Were Mine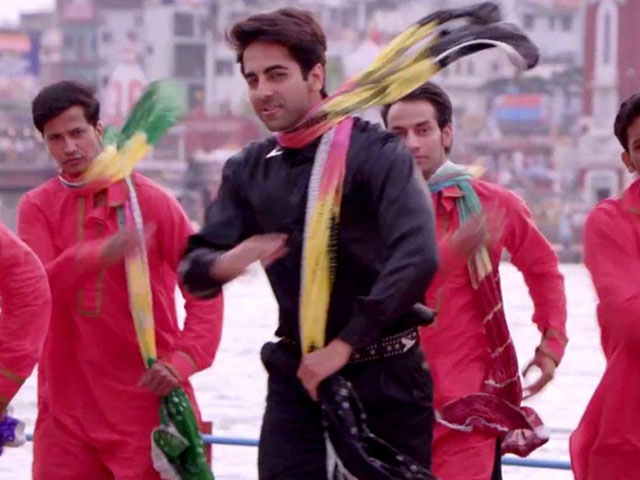 Ayushmann Khurrana: Ideas for Prem's Costumes in Dum Laga Ke Haisha Were Mine
"IT WAS A VERY REAL FILM AND THERE WAS A BRIEF FROM SHARAT KATARIYA (DIRECTOR) TO ONLY REACT TO SITUATIONS," SAID AYUSHMANN
Happy with the response to Dum Laga Ke Haisha, starring Ayushmann Khurrana and Bhumi Pedenekar, the makers are now releasing the romantic comedy internationally.
Ayushmann, who plays the lead in the latest Yash Raj Films' (YRF) production, said since the film has picked up a good momentum in India, the plans for its further release are afloat.
"We are releasing the film internationally probably this weekend. We had a platform release of Dum Laga Ke Haisha in India. I think it was a good decision by YRF to gauge the audience's reaction by releasing it in limited screens.
"Depending upon the word-of-mouth and the requests we are getting from our fans outside India, we are releasing it worldwide," Ayushmann told PTI.
In the film, which hit theatres on February 27, Ayushmann is playing a loser who gets married to an over-weight woman much against his desire.
"It was a very real film and there was a brief from Sharat Katariya (director) to only react to situations. We were not supposed to act. It was very situation-based and we all played rooted characters," he said.
Set in the '90s, it was a treat for Ayushmann to relive his years of growing-up with the film.
"I am a big fan of '90s. People might say that it was a dark era for Bollywood as we had similar films and songs but I feel it was a brilliant time. If we talk about the cinema goers of today's time, all of them spent their adolescence years in that era. We get nostalgic when we hear songs of that period," he said.
The Vicky Donor star contributed his inputs to the director to make the storyline more engaging.
"Sharat is a brilliant filmmaker. His sense of timing and language is awesome. Since we both belong to Delhi, we understand the psyche of the UP. He researched a lot about the place (Haridwar) but when we were filming it, I gave my suggestions too. The ideas of voice-over before the song and the costumes of Prem were mine," he said.
Dum Laga Ke Haisha saw casting director Bhumi Pednekar making her debut in Bollywood but Ayushmann said nobody believed on the set that she was a newcomer.
"Bhumi is a good actress. Every casting director has a nose for acting because they witness the growth of every actors. She knows to extract the best," he said.
Ayushmann's release Hawaizaada, a biopic on Marathi scientist Shivkar Bapuji Talpade, did not do well at the box-office.
"I am close to every project of mine be it a hit or a flop. I own every film. The ones which don't do well are like weaker children. Yes, I was feeling down after Hawaizaada but Dum Laga Ke Haisha made me happy again," he said.