News & Gossip
Australian Police Tweets A Meme On Rajinikanth's 2.0, Fans Can't Control Their Laughter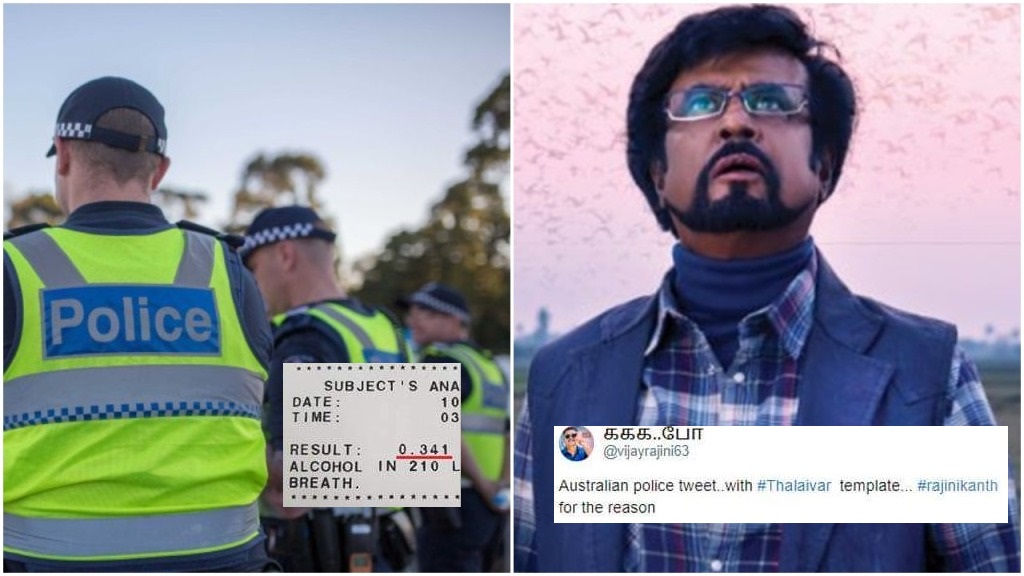 Rajinikanth is inarguably the most popular film stars all across the globe. His films do massive business all over the place. He is synonyms to mindboggling. Like literally whenever we come up with something impossible, we tell Rajinikanth can do it. The only thing more popular than Rajinikanth is Rajni memes.
Social media is filled with countless memes on Rajinikanth. Whenever we think of something impossible for a normal human being, the only thing that comes to our mind is Rajinikanth. Now, it seems that the Australian Police also believe in this.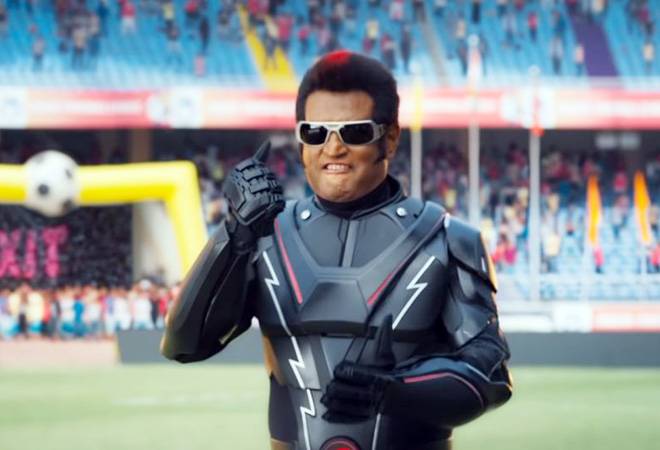 Australian recently took to social media to share a Rajinikanth meme in order to explain something unbelievable. The Derby Police conducted a blood alcohol test on a man and the result was impossible for any human being. The test result shows that the man had 0.341 grams of alcohol in his blood, which means that the guy was driving in a coma state.
Derby Police took to Twitter to explain this by using a Rajinikanth dialogue from 2.0 "This is beyond science".
This Is What Derby Police Tweeted:
https://twitter.com/DerbyPol/status/1094338765064101888
This is seriously a whole new level. Rajinikanth's fans can't control their emotion after seeing this tweet. They simply can't stop laughing at the perfect use of this meme. Look at some of the reactions down below.
1
OMG!! Thalaivar is everywhere 😅😅😅🤭🤭🤭

— Mariammah Prahalathan (@MariammahPraha1) February 10, 2019
2
Thalaivar @rajinikanth is everywhere 🙌

— Jailer Rajini® (@TrendzRajini) February 10, 2019
3
You guys have gone viral cuz of the reference image.@rajinikanth #This_is_beyond_science #Thalaivar #2Point0

— Raghu (@iamraghuventh) February 11, 2019
4
https://twitter.com/n_sakthi/status/1094771534655156224
5
That's one hell of a hatrick to achieve

— andy pickering (@AndyPick73) February 10, 2019
6
Superstar

— Baasha (@BaashaBhai) February 10, 2019
7
🔥🔥🔥👍

— VeeraRaj Ramkumar (@VeeraRajRam) February 12, 2019
8
https://twitter.com/Dineshku89/status/1096413496000970752
9
https://twitter.com/rajinioffctrend/status/1094593369492221952
10
Surprised to see Indian Icon #Thalaivar Rajnikanth here.

— AshLey (@Preethammech) February 10, 2019
That's awesome on so many levels. What do you think?