News & Gossip
Arjun Kapoor strikes a couple pose with Malaika Arora as they step out to watch India's Most Wanted together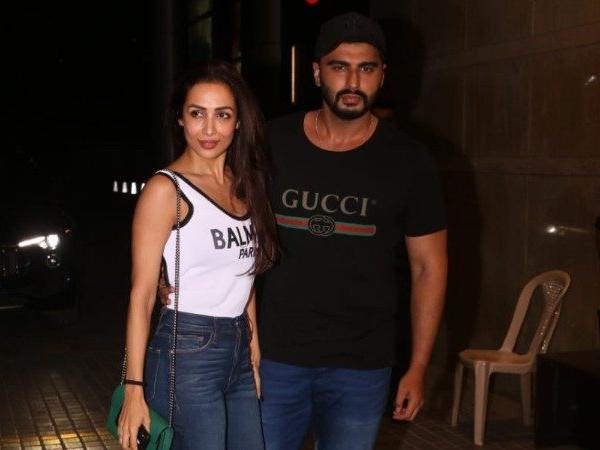 Arjun Kapoor and Malaika Arora's being a couple rumour has been surfacing since quite a long time now and the entire industry and the fans are confused about the relationship status of the two. From holding hands on a reality show to flying off on secret getaways, Malaika Arora and Arjun Kapoor are currently making a lot of noise for their alleged relationship. While all this long the two have kept mum over their relationship rumour, these days it seems that Arjun and Malaika are becoming comfortable about their public appearances! Their families have got along well and the buzz had reported that the duo might get married in a church this summer! However, there was no confirmation given by either of them! Now that Arjun Kapoor's movie India's Most Wanted has released, Malaika Arora and Arjun Kapoor strike a couple pose as they step out to watch the movie together!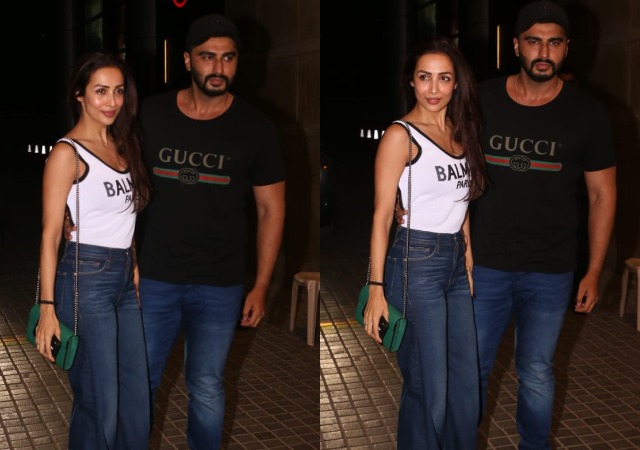 In an interview while talking about the wedding rumour, Arjun Kapoor had said, "I think my family wouldn't like it if I got married hiding it from the world. We come from a place where we are inclusive in our celebrations. So, genuinely if there is something to speak about I will. Aur waise bhi main har interview mein kehta hoon main Panipat ki shooting kar raha hoon aur main ganja hoon toh log shadi ke baad is situation mein aate hain toh main shadi ke dauran toh nahin rehna chahunga (I say it in every interview that I have shaved my head for Panipat, people go bald after they are married so, I wouldn't want to be bald at least during my wedding). So, there is time, let me enjoy myself. You guys have allowed let us be for so long I hope it continues. And when the time is right, I will speak about our future plans."
Stay tuned for more updates!