News & Gossip
Arjun Kapoor on how his equation with Janhvi Kapoor and Khushi Kapoor changed post Sridevi's demise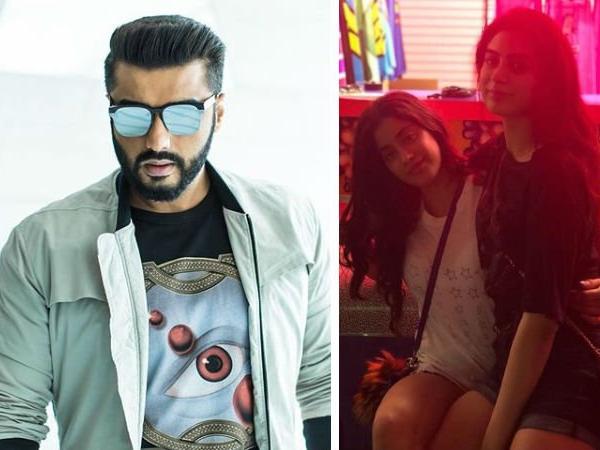 Koffee With Karan has been the popular most chat show in the nation and we absolutely how fabulous a host Karan Johar is to entertain and question the guests who arrive on his couch! With 5 seasons of the show being absolutely a big hit and beyond successful, here's the buzz reported that this season too was expected to be a hit and as expected, the season is going absolutely well with simply amazing combinations of Bollywood Stars coming together on the couch! One such combination was that of Arjun Kapoor and Janhvi Kapoor and Arjun Kapoor finally spoke up on the changes in his equation with Janhvi Kapoor and Khushi Kapoor post Sridevi's demise.
https://www.instagram.com/p/BijP1CPFeuP/?utm_source=ig_embed
While interacting with Karan Johar during the Koffee With Karan episode, the 33-year-old actor, Arjun Kapoor, opened up about what his family went through after Sridevi's sudden death and why he decided to come in for Janhvi Kapoor and Khushi Kapoor's support. He said, "At the end of the day, a moment changes everything. I have been through that moment, I wouldn't wish it for my worst enemy. Whatever I did or whatever I and Anshula have done or reacted was an impulse out of pure honesty knowing that we would have needed somebody at that time. And perhaps, we couldn't have that at that point, as much as we liked. But that doesn't mean Janhvi and Khushi shouldn't."
https://www.instagram.com/p/BooHT3KgEKQ/?utm_source=ig_embed
Arjun Kapoor added, "But at that point, it stemmed purely out of being a good son to my father (Boney Kapoor). My mother (Mona Kapoor) would have wanted that. If she was alive that's the first thing she should've said, "Go be there. Make sure you are there. Don't hold any grudges because your life is too short."
That show how genuine a person Arjun is! Kudos to the actor! Stay tuned for more updates!