News & Gossip
Anushka Saw A Man Throwing Garbage On Road, Virat Shared Video Showing What She Did Next!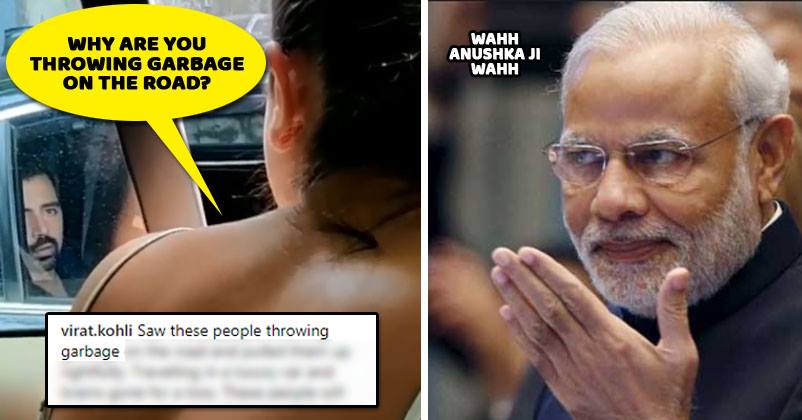 Swachh Bharat Abhiyan started by Indian Prime Minister Narendra Modi has created a huge awareness among people about keeping the country clean. However, there are people who are still careless when it comes to keeping their surrounding clean. A similar thing happens once again.
As we are aware with the fact that Indian Skipper Virat Kohli and Anushka Sharma are actively doing several things to save the environment. They have participated in many events encouraging people to save the nature. The power couple recently came across a man, who did something that made them angry.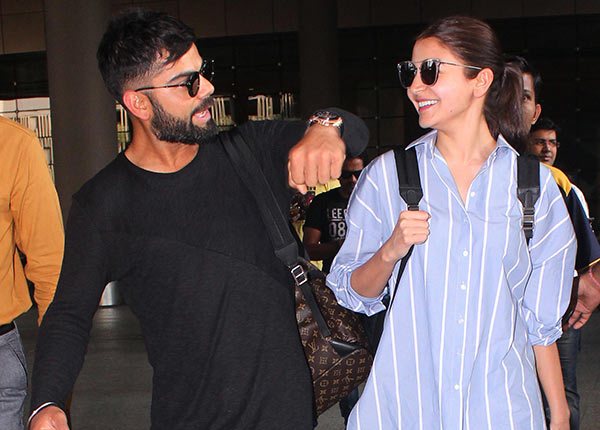 Virat took to his Instagram to share a video. The video shows Anushka taking a class of a man, who threw plastic on the road. The person easily opened his window while sitting in the luxury car and threw garbage on the road. The actress stopped him and asked why he threw garbage on the road. The man was unable to answer Anushka's question for the obvious reason.
Anushka even warned that man to not do this again. As a proud husband, Virat shared this video of Anushka on his Instagram with a caption that reads, "Saw these people throwing garbage on the road and pulled them up rightfully. Travelling in a luxury car and brains gone for a toss. These people will keep our country clean? Yeah right!!! If you see something wrong happening like this, do the same and spread awareness."
Watch The Video:
https://www.instagram.com/p/BkFZHATAQkA/?utm_source=ig_embed
We should keep our city and surroundings clean. No matter what anyone does, you should try your best to save Mother Nature. With the growing level of pollution, it is right time for us to take steps to do something.
Coming back to Anushka and Virat, they have made us even more proud with this act. What do you think? Tell us your thoughts in the comment section down below. Stay tuned to this space for more viral stories.