News & Gossip
Anant Ambani ' s EPIC Reply When Shah Rukh Khan Asks Him About His First Salary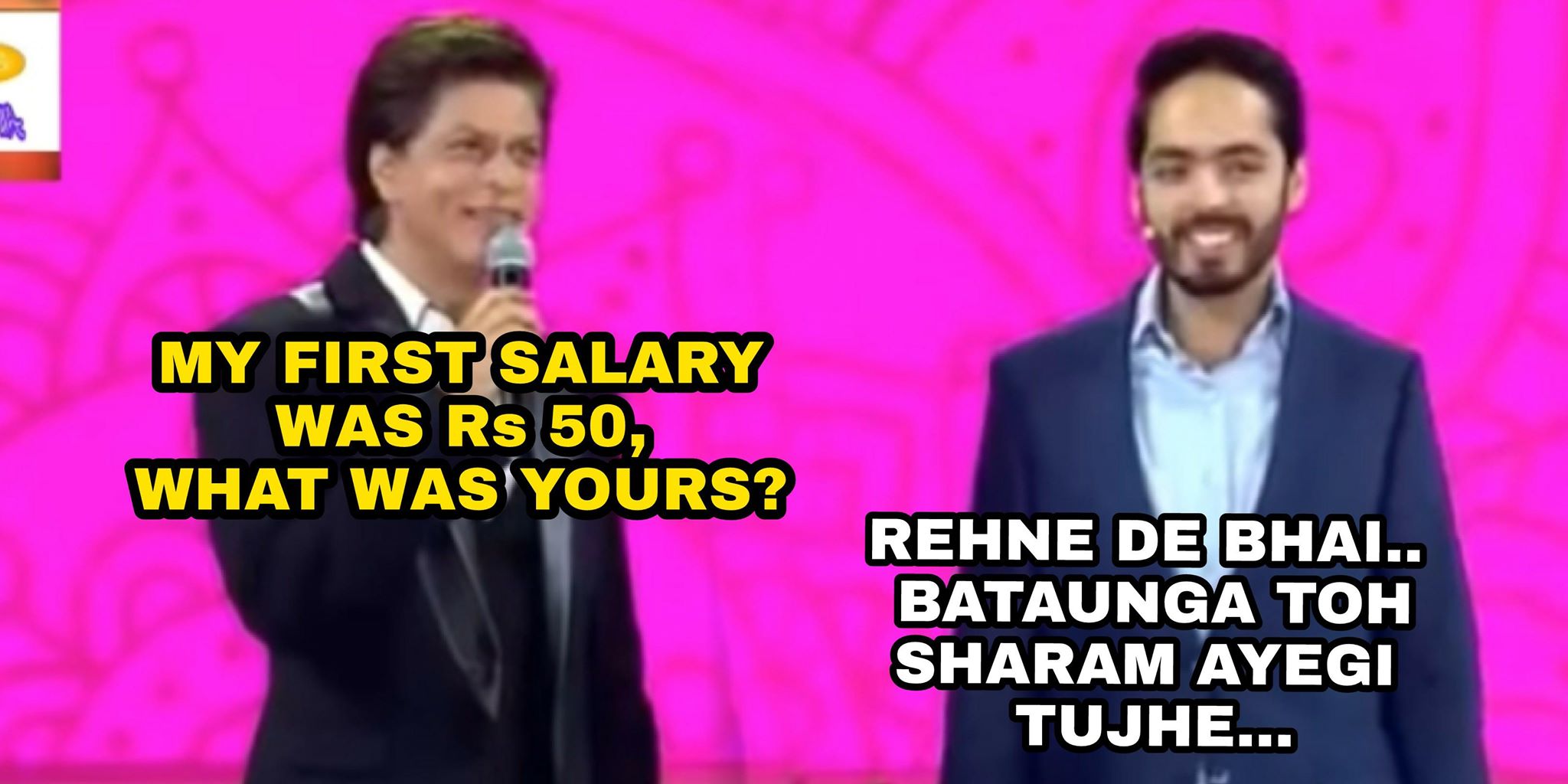 Shah Rukh Khan is one of the most popular actors working in the industry. The actor is also known for his awesome comic timing and one-liners. The actor leaves us amazed with his one-liners and sense of humor whenever we see his interviews or even his AskSRK session on Twitter. However, King Khan got tough competition from none other than Mukesh Ambani's youngest son Anant Ambani.
Mukesh Ambani owned Reliance Industries Limited has completed its forty years recently. The Ambanis had a grand celebration event for the glorious feet. Ambanis hosted a grand party, which was attended by several big names from Bollywood.
Late Mr. Dhirubhai Ambani started the company. At the event, Mukesh Ambani said, "Everything I am today… is because of Reliance." Talking about his father, he further added, "My father is a timeless legend, an Indian icon and eternal inspiration to all Indians of all generations — "Kal, aaj aur kal" — We shall forever remain true to his vision, his ideals and his principles… On this happy occasion, I on behalf of everyone offer "koti koti pranam" and seek his blessings."
The event also saw Shah Rukh Khan in attendance. King Khan is a very good friend of Mukesh and Nita Ambani, he often seen at the parties hosted by Ambanis. Akash Ambani, Â Isha Ambani, and Anant Ambani were officially introduced to the media as part of the Reliance family for the first time. King Khan chatted with the youngsters at the event. He had a very funny conversation with them.
During the conversation, Shah Rukh Khan asked Anant about his first salary saying, "My first salary was INR 50. What was your first salary, Anant?"
The youngest Ambani didn't disappoint us, he gave an epic reply to King Khan. He said, "Leave it. You will feel a little embarrassed if I tell you this."
Watch the video:
https://www.youtube.com/watch?v=OEfhFm5o6uc
Tell us your thoughts in the comment section down below.