If you're a Bollywood fan then you must go through this page and trust us when we say don't stop scrolling.
The icon of 70's showing the boldness every time she appeared on the screen, the fashionista and trendsetter of all times, Zeenat Aman posing for a candid picture.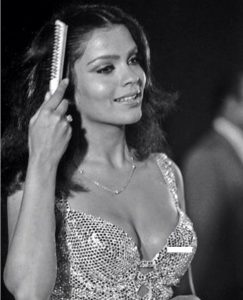 Rishi Kapoor and son. Jr. Ranbir with the clapper for father Rishi Kapoor's blockbuster– Prem Granth. Ranbir was fond of acting from his childhood.
https://www.instagram.com/p/B4EpuzZBdP1/?utm_source=ig_web_copy_link
Aishwarya Rai shaking hands with the icon, Nelson Mandela. She is going to donate her eyes when she will die.
Suniel Shetty is working at the local restaurant. Coming from the Shetty clan his father ran his own restaurant business. Suniel's father had started working at the age of 9 close to four seasons Mumbai.
Did you know, Sushmita Sen couldn't afford a designer ensemble for the pageant finale so she got her local tailor to stitch a dress from curtain fabric.
https://www.instagram.com/p/B2WsiWlhpuo/?utm_source=ig_web_copy_link
Ayushmann  during his audition days
https://www.instagram.com/p/B1BtnB4hQzT/?utm_source=ig_web_copy_link
Kajol showing affection in filmy style! Kiss of, love Kiss Of Love