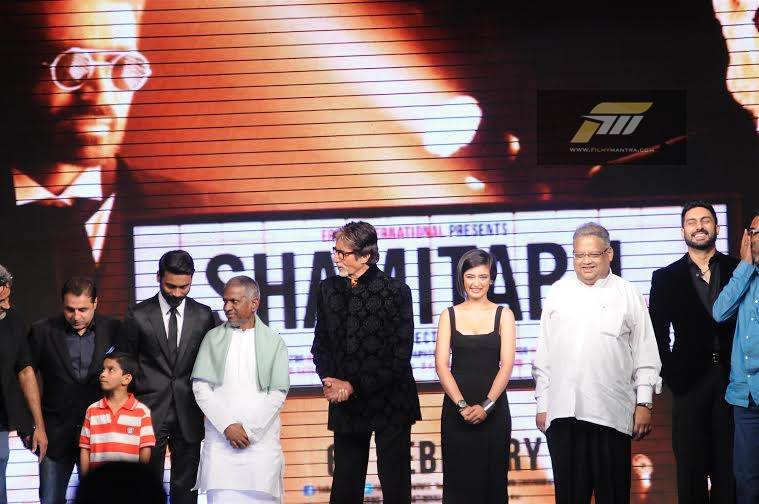 Shamitabh set to break record
Legendary actor Amitabh Bachchan will consolidate his position as the king of social media by recording a record-breaking podcast for the Apple's Meet The Filmmaker series at their flagship store in central London on January 28. The actor, who has arguably the biggest presence on social media out of all the Indian movie stars, will record a podcast for his soon to be released movie Shamitabh. It will be made available to more than 800 million iTunes users around the world for free, which makes it the largest ever for an Indian film.
This is only the third ever Bollywood podcast that Apple have included in the popular series. The first saw Hrithik Roshan and Priyanka Chopra get interviewed for Krrish 3 and second had Vishal Bha.rdwaj and Shahid Kapoor talking about their movie Haider. The Shamitabh podcast with Amitabh Bachchan would eclipse the previous two in terms of reach and will be the first time an Indian movie star has been interviewed solo.
Renowned entertainment Asjad Nazir, who has hosted the previous two podcasts and will interview Amitabh Bachchan for the third, thinks this will be the best yet. "Mr Bachchan is a global icon and the most loved Indian movie star on the planet. Now fans from all corners of the globe will have access to the podcast for free and be able to listen to the great man speak about Shamitabh, cinema and his wonderful career. With his immense influence I am sure he will inspire others in Indian cinema to use podcasts such as these to reach fans," said Asjad.
Big named Hollywood stars who have featured in the Meet The Filmmaker series include Matt Damon, Tom Hanks, Meryl Streep and Benedict Cumberbatch. Shamitabh is the latest film from director R Balki and will be released by Eros International on February 6. The comedy-drama also stars Dhanush and Akshara Haasan.