News & Gossip
Amid LEAKED chat controversy, Mahesh Bhatt talks about his affair with Parveen Babi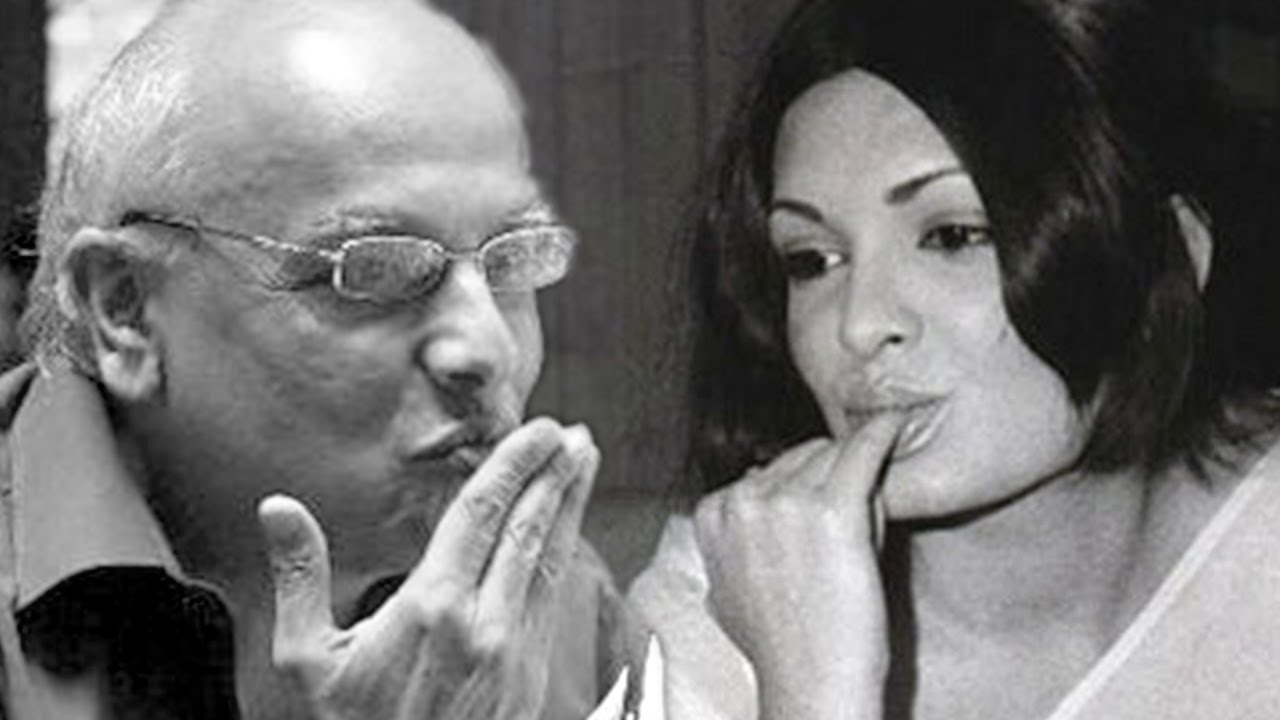 The latest Bollywood buzz has also reopened the long lost chapters from filmmaker Mahesh Bhatt and actress Parveen Babi's affair. The story of an actress at the peak of her career fighting mental illness yet immersed in an illicit affair with Mahesh Bhatt. The actress, however, died in mystery and till now her death remains an enigma. The uncanny similarities it holds with Sushant Singh Rajput, make this story more relevant, maybe that is why the filmmaker chose to share this with world or maybe as both the riddles have one name in common MAHESH BHATT!
It was but obvious in the current scenario that with Sushant's demise and Mahesh Bhatt's name cropping up, Parveen Babi's love story and tragic demise was ought to come out in open. Taking a trip down the memory lane, Mahesh Bhatt, in an upcoming biography on Parveen Babi by Karishma Upadhyay, recalled his times with Parveen Babi and how they fell for each other.
The filmmaker recalled that Parveen Babi was the girlfriend of his friend and actor Kabir Bedi, however, their relationship was on the verge of separation when Mahesh had met this gorgeous B'town beauty. The actress had just come down from London trip and was trying to make her ground firm in the film industry, it is when Praveen called producer Mahesh Bhatt home for a casual chat. That's when they first met. Recalling that time and quoting an excerpt from the book Mahesh Bhatt said, "That evening started off [with] two friends catching up but the conversation kept getting deeper and the silences got comfortable. The attraction between us was palpable."
As at that time Mahesh Bhatt was a married man with a daughter, he stated that he was 'held back by morality' and when the filmmaker decided to take a leave, he realised that Parveen did not come out to see him off but at door, he heard the actress calling his name. Listening his name being called, he went back inside and at the bedroom door, Mahesh Bhatt saw, "She was lying there on the bed, waiting for me. There was complete silence, because there was no need for words anymore," as mentioned in an excerpt from the book.
Recalling another incident from his past with Praveen Babi, Mahesh Bhatt shared the time when he realised that something was wrong with the actress, "Here she was, curled up on the floor like a beast in one corner of the room." Further adding, "She was still in her film costume. She was holding a knife; it was the knife she used at the breakfast table," read another excerpt from the biography. Mahesh Bhatt went on tell that when he walked up to her, Parveen Babi stated, "they tried to kill me" and named the megastar Amitabh Bachchan. "You don't know; you are an innocent man. They are going to drop chandelier on me," she had said, recalled Mr Bhatt.
To note, just after the death of Sushant Singh Rajput a writer and close associate of filmmaker Mahesh Bhatt, Suhitra Sengupta, had made some shocking revelation quoting Mahesh Bhatt's name.
The writer has talked about Sushant's recent depression and his mental state in a media interview. Suhitra Sengupta revealed in that media interview that, "Sushant had come to meet Bhatt Saab for a possible role in 'Sadak 2'. They hit it off instantly, Sushant was a talker. He held forth on every topic under the sun. Sushant could speak on Quantum physics as well as cinema." The writer further said, "Mahesh Bhatt had seen it in Parveen Babi and he knew there was nothing that would be done except medication. Rhea who stuck on in spite of Sushant's rapid descent into depression tried her best to ensure that Sushant would take his medication. But he refused."
On August 21, a leaked WhatsApp chat between Mahesh Bhatt and deceased 'Kedarnath' actor's girlfriend Rhea Chakraborty was creating a lot of buzz as in the alleged chat Rhea was hinting at breaking up with Sushant and 'moving on'. The conversation had taken place on the very same day when the 'Jalebi' actress had left Sushant's home that is on June 8, 6 days prior to the actor's death.