News & Gossip
American blogger calls Sonam Kapoor 'Pure Product Of Nepotism'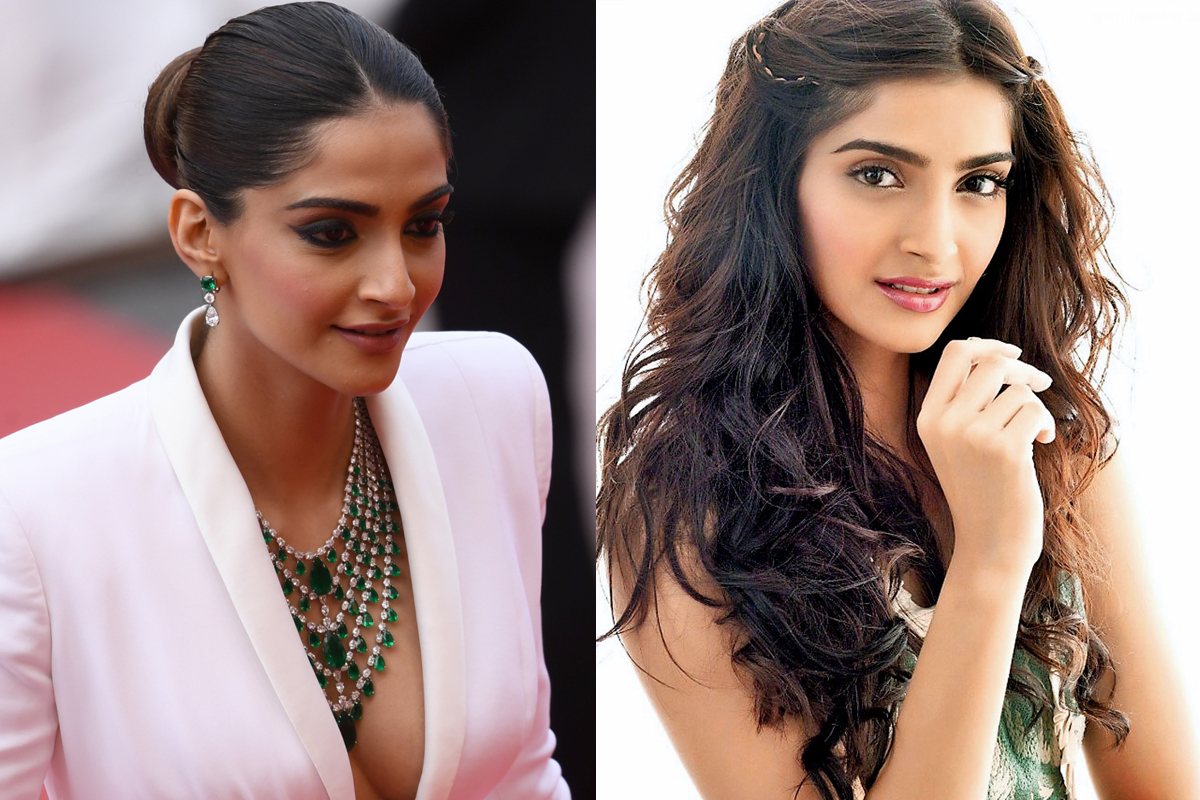 The topic of Nepotism is seemingly hot in India and many people have joined the campaign against this practice quite prevalent in Bollywood. Where the cinema lovers have been voicing against Nepotism, it seems American audience too has jumped into this massive debate and on their target is fashionista Sonam Kapoor.
As we know after the sudden demise of 34-year-old actor Sushant Singh Rajput, the whole nation had come together opposing 'nepotism' and 'favoritism' in B'town where many star kids were targeted by netizens in fact two movies casting star kids were also made crashed amid the mass uproar. Now this war against the system has gone international and an American blogger has called out Sonam Kapoor for being a 'product of nepotism'. Which has left the actress, who is currently in London, apparently hurt.
Taking note of the situation and hatred against star kids, Sonam shared a screenshot of the post against her on her Instagram stories. Taking it to her INSTA Stories, the actress mentioned how trolling reflects the amount of hatred they (trollers) have in their heart for her and also how these kinds of messages targeting her try to hog some attention for themselves on the social media platforms. Sonam also penned a note on her insta story that read, "I hope you get followers through this post, as I know that's what you wanted by my attention."
Sonam went on to say that it will be her last post where she would be sharing about the hatred she receives on social media as she is getting back to her fabulous life that she is blessed to have.
Getting some positivity amid all the hatred, Sonam also shared one more screenshot on her INSTA Stories, of followers who urged her to take good things from such posts and ignore the rest. This is Sonam's INSTA Stories: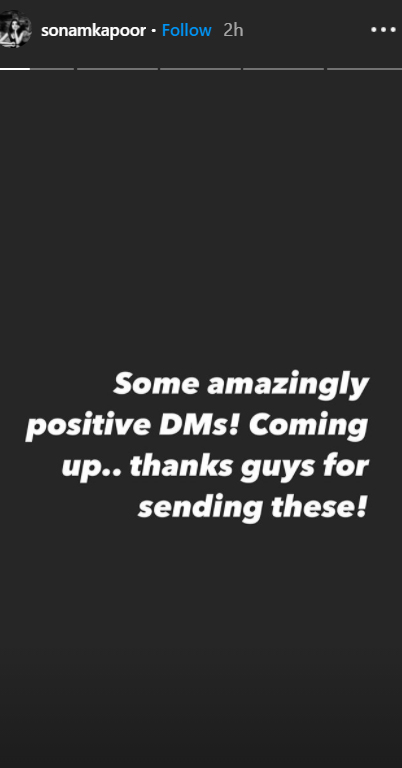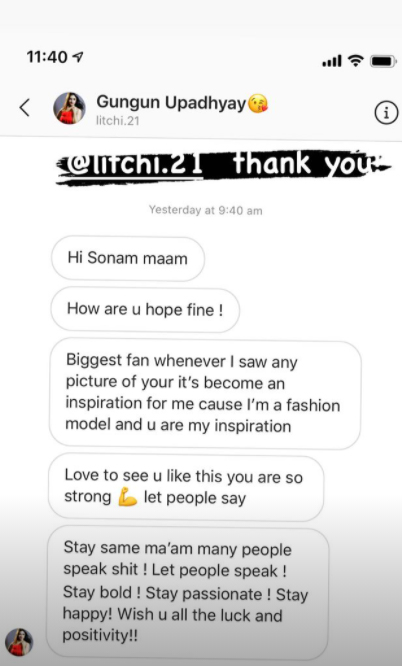 Meanwhile, Sonam is currently leaving in London with her businessman husband Anand Ahuja. The two were recently showered with love and wishes from their fans as they open a new café.