Trending
All inspired Salman Khan reposts Will Smith's video praising integrity shown by triathlete Diego Mentrida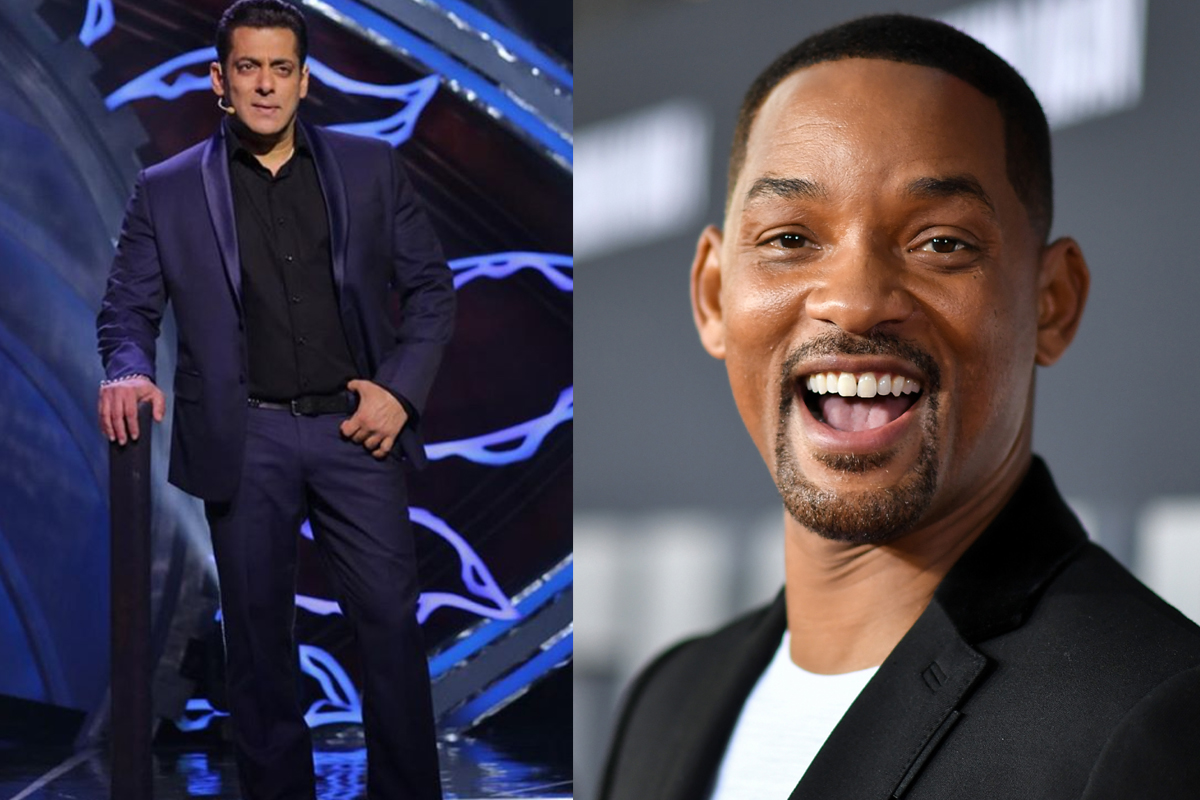 Salman Khan is all caught up in work these days. After shooting the Grand Premiere of his famous reality show 'Bigg Boss 14', the actor went straight to resume shooting for his upcoming film 'Radhe: Your Most Wanted Bhai'. Amid all these work commitments it seems like Sunday gave the actor some time off from his busy schedule which he used to interact with his fans. From Salman's Instagram posts, it seems like the time was well utilised by the actor, as he not only shared a BTS from the sets of Radhe but also shared a video by Hollywood actor Will Smith's Insta profile. Yes! the 'Being Human' brand ambassador not only got all inspired after watching a video posted by Will Smith praising integrity shown by triathlete Diego Mentrida who allowed his British competitor athlete James Teagle to overtake him as he truly 'deserved' the place, but also shared it with his fans to spread positivity.
Where, All inspired Salman Khan on his reposted video from Will Smith's Insta account, chooses not to put any caption, actor Will Smith had gone all emotional and wrote an intense caption, "WOW!! Integrity on full display!! When Spanish triathlete @diegomentrida noticed that British triathlete @james_teagle went the wrong way right before the finish line of a race in Spain, Diego waited for him so he could take what he says is his deserved place. "He was in front of me the whole time. He deserved it," he captioned the video.
https://www.instagram.com/p/CF7aw6wlpHU/?utm_source=ig_web_copy_link
For all those who aren't aware of the viral inspirational video that wonderfully showcases the sportsmanship and integrity shown by Spanish triathlete Diego Mentrida allowing his competitor to finish in third place at the end of a race. In the video from a triathlon happening in Spain, the British athlete James Teagle misses the turn towards the finish line which cost him his position to his competitor Diego Mentrida who gets benefited from Teagle's one mistake made just before the finish line but instead of taking advantage of it and finishing the race, Diego slows down and waits for Teagle to finish the race. After this video went viral on social media, millions of people were in praise for Diego, including ace Hollywood actor Will Smith and the beloved actor of Bollywood Salman Khan.
On work front, Salman Khan is currently shooting for his next 'Radhe: Your Most Wanted Bhai' and also for his popular reality show 'Bigg Boss 14' that kicked on October 3.. Sharing BTS from the sets, Salman wrote, "Back to shoot after 6 1/2 months … feels good #Radhe."