News & Gossip
Alia Bhatt reveals Kalank fulfilled her dream of portraying that full-on Hindi film heroine look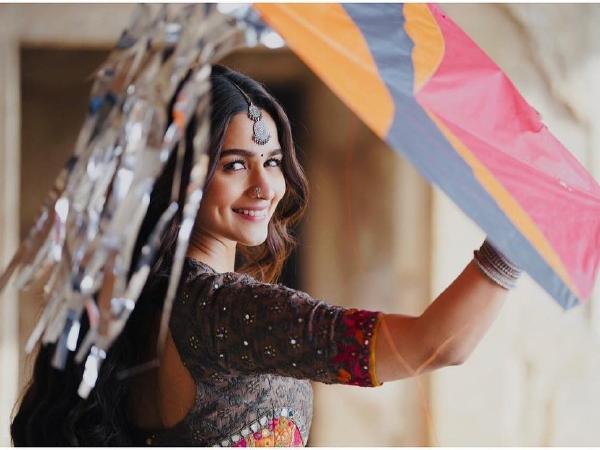 Kalank, the Karan Johar multi-starrer has got released and is expected to earn around 20 crores on the opening day itself! This movie has been in news right since the inception of it! Since it is a Madhuri Dixit Sanjay Dutt movie, the first one in 20 years post their break up, it had already created a lot of excitement amongst people! To add on to the excitement, the teaser, trailer, character launches and the promotional events contributed highly! The movie stars Alia Bhatt, Varun Dhawan, Aditya Roy Kapur and Sonakshi Sinha too and this makes it even more interesting! Now that the movie has released and is already doing well, Alia Bhatt reveals that Kalank fulfilled her dream of playing the full on Hindi Film Heroine!
https://www.instagram.com/p/BwH1AkFH51Z/
In recent interview with a leading media house, talking about playing and old days character, Alia Bhatt said, "Everyone is reacting to the way I look. I've never really gone this way… the full-on Hindi film heroine look which I've been dying to do ever since I became an actor. This is the kind of heroine I grew up watching and savouring. This is why I wanted to act in Hindi films. And for me, this 'heroine look' is a big challenge, because I've always considered myself a bit of a tomboy. I am very feminine, I agree. But my body lacks the grace of a typical heroine. I lack the 'adaa' (grace) of the heroines of yesteryears. I know, maybe it's a generation thing. And I always want what I don't have (laughs). So it was very challenging for me to assume all the personality traits of my character Roop. For a week before I started shooting, I was wondering and trying to master how Roop would walk. How would her body move? How would she react even when angry? You know, I tend to use a lot of expressions while emoting. I had to cut down on that drastically. I had to control my expressions because Roop is not a woman prone to be demonstrative. "
Stay tuned for more updates!