News & Gossip
Akshay Kumar to speak in Arabic with Nimrat Kaur in his upcoming film Airlift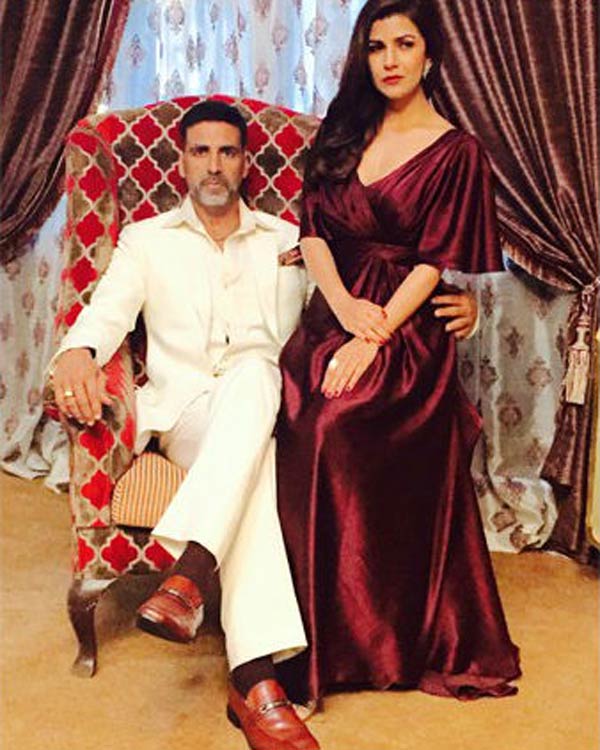 Akshay Kumar to speak in Arabic with Nimrat Kaur in his upcoming film Airlift
The superstar will now be learning a new lingo…
Akshay Kumar has always been known for his rigorous hard work that he puts in each and every shot for his movies. Famous for doing his own stunts in his film, the actor is all geared up to perfect his tongue for Arabic. Yes, he has been learning the language for the past three weeks to deliver his lines accurately with the correct diction for his upcoming film Airlift.
Raja Menon, the director of Airlift, said, "Akshay
always works very hard to get his roles perfect. His dedication is commendable and I know he will give the film his best."Airlift is going to be a highly entertaining movie which is surely going to give the audience an adrenaline rush, keeping them glued to their seat. The story revolves around the biggest human evacuation in world history.
A rich and powerful businessman, Ranjit Katyal, played by Akshay Kumar, becomes the saviour for 1,70,000 Indians stranded in Kuwait for the Iraqi invasion. Ranjit who never considered himself much of an Indian, has to speak in Arabic at certain points in the film.
The producer of the film, Nikhil Advani said, "Akshay is a perfectionist. The minute he found out he had a few dialogues in Arabic, he immediately started learning the language, so he could perfect the tonality and pronunciations of each word."