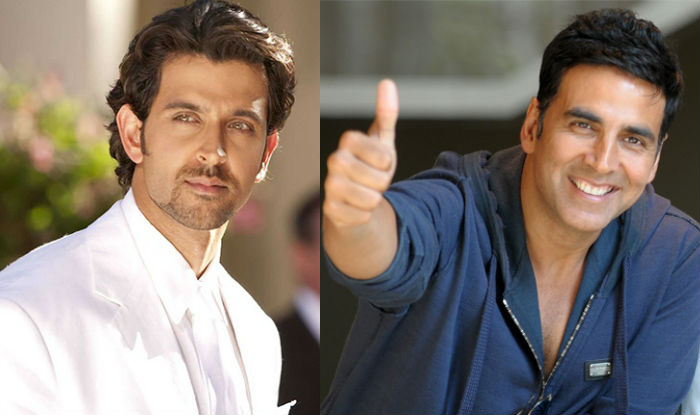 Back in the 90s and the early 2000s, it was commonplace to see a multi-hero project with two or more superstars. There were many popular two-hero jodis. From Amitabh Bachchan-Vinod Khanna/Shatrughan Sinha/Rishi Kapoor to Salman Khan-Akshay Kumar or Sanjay Dutt-Govinda. It's been years since we've seen a film like that with senior actors. Trade pundits explain that it is not possible to get two big heroes together as it is not financially feasible because of their high fees. Also, once actors achieve a certain level of success, they have to worry about things like who is getting more screen time, the number of scenes, better songs, and best dialogues. In short, too complicated!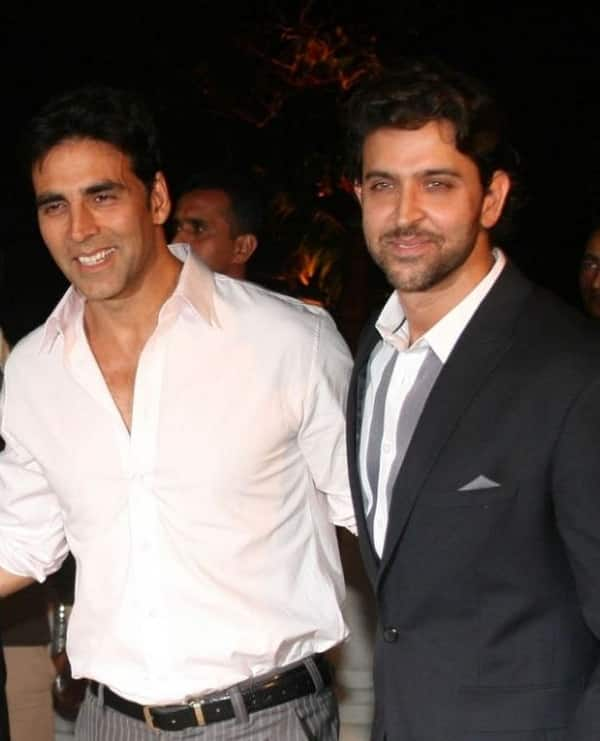 A fallout happened between Shah Rukh Khan and Sunny Deol post-'Darr'. Ditto for Sanjay Dutt and Akshay Kumar after 'Blue'. Which effectively put an end to two big stars coming together. But now it looks the scenario might finally change. Akshay Kumar and Hrithik Roshan are open to the idea of a two-hero film. In fact, we hear that the new neighbours have even discussed this possibility. A source tells us, "They have found a great script which is perfect and they both have lead roles."
Also Read -Â Are Hrithik and Sussanne Planning To REMARRY?
There is comfort factor between Akki and Duggu. They have been socialising together and complimenting each other on their respective films on social media. Last year, the two clashed together at the box-office, with 'Rustom' and 'Mohenjo Daro' releasing the same week, but there was no unpleasantness. Akshay in an interview confirmed, "I am open to doing a two hero film. In fact, I have been approached for one and I am considering it ." When asked about any ego clashes and insecurities? "Why should I care about all that? If there are more actors, I will have to do less work to do in the film, so it's good for me in a way," he added.
Hrithik, too, in an interview with an e-paper, hinted at the same. "I am open to the idea. I would love to do a film with another actor friend. In fact, I have had a word with some of my colleagues in the industry. We were discussing and planning to do a two-hero film. So let's see what happens. It's only about finding the right script that does justice to both actors."
Recently, Hrithik Roshan and his ex-wife-turned-friend Sussanne Khan were seen hanging out with Akshay Khanna & his Mrs. Funnybones, Twinkle Khanna and he also revealed in an interview that he has grown very fond of them!
Well, we can definitely hope for a box-office record smasher with this one!