News & Gossip
Air India's Boarding Pass Gets PM Narendra Modi's Face On It, Airline To Withdraw It Soon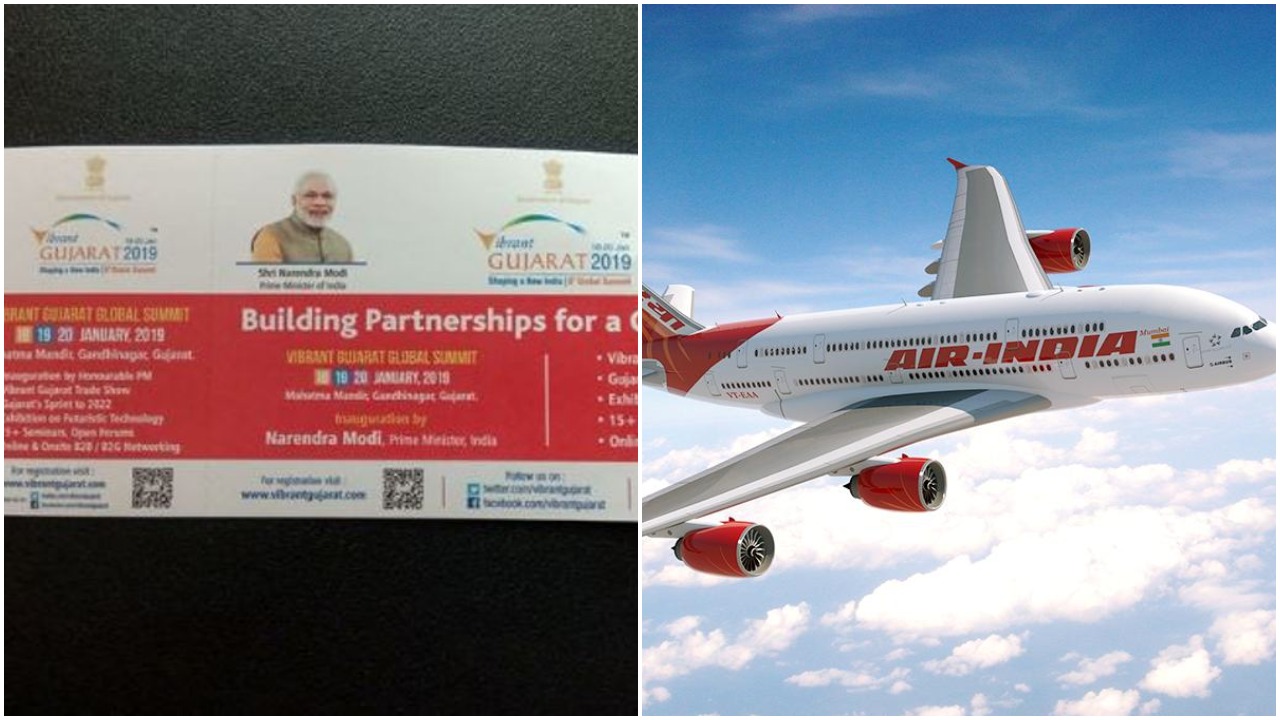 With 2019 Lok Sabha elections around the corner, all political parties have up their game and doing everything to create awareness among the voters. However, the Election Commission has already issued a notice to every political outfit, leaders, and representatives to not violate the Model Code of Conduct (MCC). As per MCC, each and every political party will have to abide by the restrictions regarding meetings, polling booths, processions, and other basic conduct.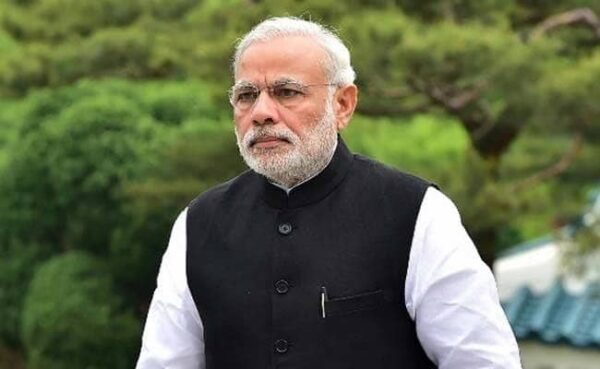 Amidst all this, Air India is issuing boarding passes with Prime Minister Narendra Modi's picture on it. Not only PM Modi, but it also had a picture of Gujarat Chief Minister Vijay Rupani, which is a clear violation of third party advertisements. It also violates the code of conduct in the process.
Former DGP Shashi Kant took to micro-blogging platform Twitter to share the picture of the Air India boarding pass issued at New Delhi airport. He also questioned why they are having pictures of ruling party leaders. Look at his tweet down below:
At New Delhi airport today March 25th, 2019.
My Air India Boarding Pass, prominently flashes Narendra Modi, "Vibrant Gujrat" & Vijay Rupani. Picture of boarding pass is below.
Wonder why we are wasting public money on this Election Commission, which doesn't see, hears or speak… pic.twitter.com/7t49cNIlAR

— Shashi Kant IPS (@shashikantips54) March 25, 2019
When Netizens got to know about the violation of MCC, they soon started asking the airline company to withdraw this new boarding passes wearing pictures of PM Modi.
This Is How Netizens Reacted:
1
It's not only with Air India.. but with Spicejet and may be with other carriers too.. I got it at Mangalore airport..
Power ho he, to Mumkin hai.. pic.twitter.com/UQ8UHIohGq

— Nitin Patil (@nitin_patil28) March 26, 2019
2
Raise the issue to election commission..this is misconduct of model code of conduct.

— Aflah ul haque (@journoaflah) March 25, 2019
3
Great work Sir . Already Air India is backpedaling on the issue and claiming 3rd party paid for ads . But good to know officers like you are always alert against procedural lapses . Keep up the good work Sir .

— EssBee (@Bsatyaki) March 25, 2019
4
Let us see, when he appears on Indian currency.

— Acharya Mukesh (@justmukesh) March 25, 2019
5
Why don't The shameless @airindiain print their faces on the toilet paper used on Air India .
It would be an Befitting advertisement slot.
This applies to the toilet papers used on @RailwaySeva as well.

— Stinger Bee #NyayForIndia (@joerave) March 25, 2019
6
https://twitter.com/msdwb/status/1110439115344875520
7
Sir if he can sell T-Shirts from his own Twitter account then no big deal if the promotion is happening on a boarding pass. They do this shit and have audacity to tell that #NYAY will create fiscal prudence.

— Smalltownwaala (@smalltownwaala) March 26, 2019
8
https://twitter.com/SinghChenab/status/1110410179567407104
9
https://twitter.com/db16476/status/1110169318472335360
10
Q.48. Whether political advertisements can be printed on back side of the bus-ticket of Govt. owned buses?
Ans. No

This is on the website if ECI. This should also apply to govt. owned aircraft.

— mohanshekhar (@mohanshekhar) March 25, 2019
Air India spokesperson Dhananjay Kumar clarify on this matter and said, "The rolls seem to be ones left over from the boarding passes printed during the vibrant Gujarat Summit and the photos are third-party advertisements. It has nothing to do with Air India. However we are scrutinising if third party ads fall within the purview of the Model code of Conduct. If they do, these will be withdrawn. These boarding passes are not just for Gujarat, but are in use across India."
What do you think?