News & Gossip
AIIMS to soon submit its second opinion based on Sushant's autopsy reports!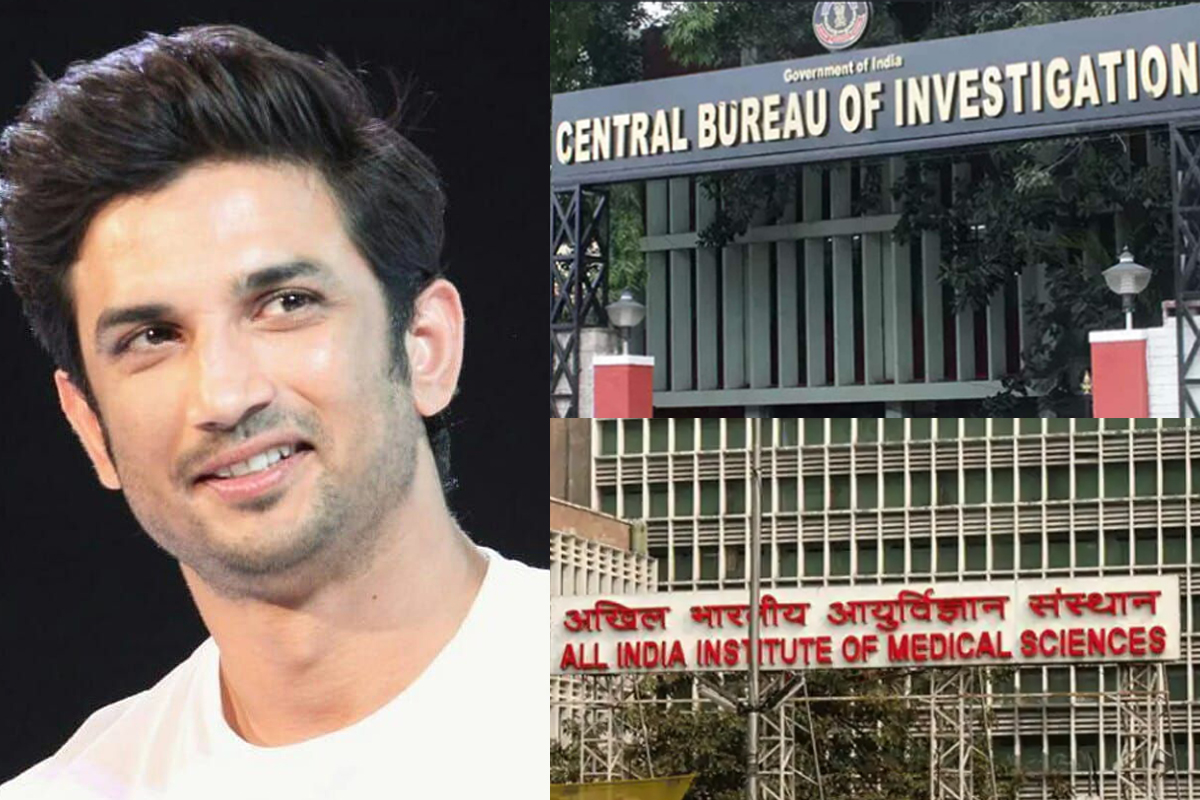 As the mysteries around Sushant Singh Rajput's alleged suicide case are still under investigation and multiple federal agencies like Central Bureau of Investigation, Enforcement Directorate, and Narcotics Control Bureau are probing several angles to the case. The CBI which is leading the main investigation had reached out to All India Institute of Medical Science a few weeks back to get a second opinion on the late actor's autopsy report.
The AIIMS had soon formed a five-membered forensic expert team to look into Sushant's case and to give their expert opinion based on their findings. But as it has been almost two weeks since the CBI took help from AIIMS, it seems like the special team under Head of Forensic Department AIIMS, Dr Sudhir Gupta will soon submit their reports to help CBI go ahead with its investigation.
However, the AIIMS team has remained tight-lipped on their forensic findings so far but the forensic chief, Dr. Sudhir Gupta has given an update saying, "Sushant Singh Rajput death case is under perusal by the medical board and the report will be only submitted to CBI in due course of time." The senior forensic expert had earlier raised concerns over the missing time stamp on Sushant's autopsy report by Cooper hospital.
Meanwhile, the rumours of CBI dismissing the murder angle and investigating the case through a suicide angle were bogus and were not verified. As per sources, AIIMS team has not dismissed the murder angle and that the rumours of CBI focusing on the suicide angle might have been "planted".
For the uninitiated, the Bollywood actor, Sushant Singh Rajput was found dead in his Bandra West duplex flat on June 14 under mysterious circumstances. His mortal remains were taken to Cooper Hospital where the post mortem was carried out but several laxities were later reported on the behalf of hospital staff.
From the missing time stamp on the autopsy report to his girlfriend and one of the prime suspect Rhea Chakraborty's entry in the hospital's mortuary when the postmortem was going on, followed by her family members visit the morgue on the very next day, June 15. These visits were taken into serious note by SHRC, which had issued a show-cause notice to the Hospital, BMC and Mumbai Police over the unauthorised access to the hospital's morgue by Rhea and her family members.