News & Gossip
AIB Cancels Tour, Promises to Return With 'Completely New Show'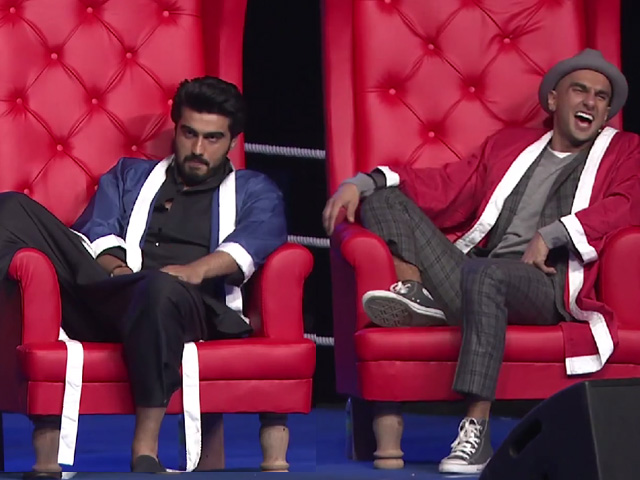 AIB Cancels Tour, Promises to Return With 'Completely New Show'
AIB TEAM SAID REFUNDS WILL BE DONE IN THE NEXT SEVEN DAYS
After all the uproar over their video of "AIB Knockout", standup comedy group All India Bakchod (AIB) cancelled their upcoming live show in Pune, saying they need time to get their act together.
The group took to social-networking site Facebook to announce cancellation of the show, to be held on Saturday.
"Hi all. Regrettably, AIB is cancelling all shows of our Stage Forty-Twoo live tour that was scheduled to kick off in Pune on the 7th of March. Why?
"Because we've spent the last month and a half dealing with you-know-what and we now need time to write up a kick**s show that kicks the a*s of 'The Show That Must Not Be Named'. Sorry about this, but we'll be back soon. And with a completely new show at that," read a post on the group's page on Facebook.
AIB organised a Roast, an event of insult comedy. It was a charity comic event where Bollywood filmmaker Karan Johar and a panel of comedians "grilled" actors Ranveer Singh and Arjun Kapoor on their personal and professional lives. However, they faced flak from the society over its obscene comments.
The group also said refunds will be done in the next seven days.
"Trust us, this was not an easy call to take. Also, in case you're wondering, yes, the Stage 42 tickets you bought will be refunded over the next 7 days, no questions asked.
"In case you have any questions on your refund you can write in to help@insider.in and they'll get back to you within 24 hours," they shared.
The group then thanked its fans for supporting them and promised to get back in action in no time.
"As always, we're super grateful for your support and we hope that the next time we get on stage, you guys will turn up, louder and happier than ever before. On the bright side, we're back to work now. Our next set of videos are already in production and will be out soon, so yay," they shared.