News & Gossip
After Mocking Virat Kohli, Nick Compton Now Insults Indian Cricket Team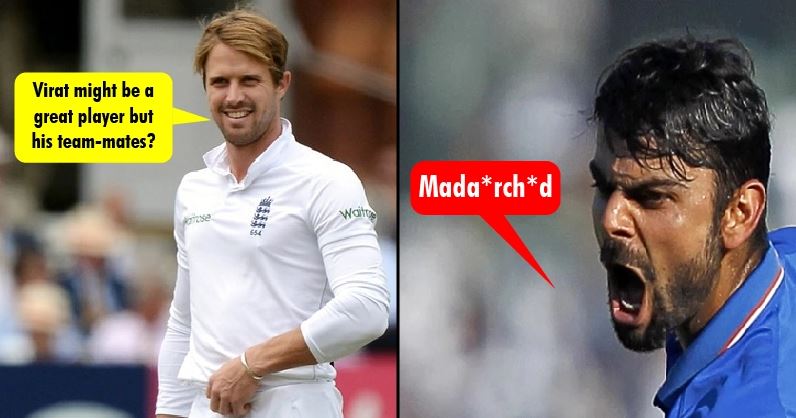 Indian Cricket Team captain Virat Kohli is one of the best batsmen cricket has ever seen. God of cricket, Sachin Tendulkar had previously predicted that Virat Kohli and Rohit Sharma are the two batsmen who would break his records.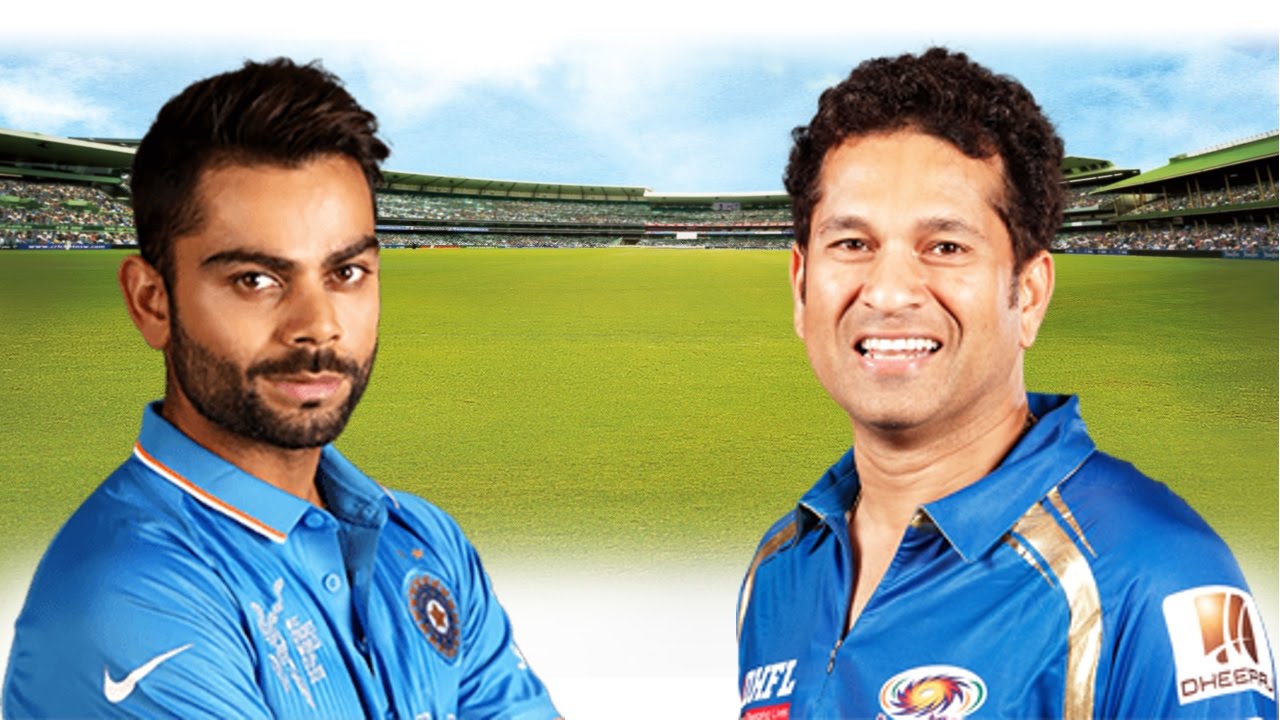 Now, King Kohli is proving master blaster right. During the ongoing India Vs West Indies ODI series, he scored three back to back centuries, making him first Indian cricketer to do so. In doing so, he also became the fastest to score 10,000 runs breaking the record of Sachin.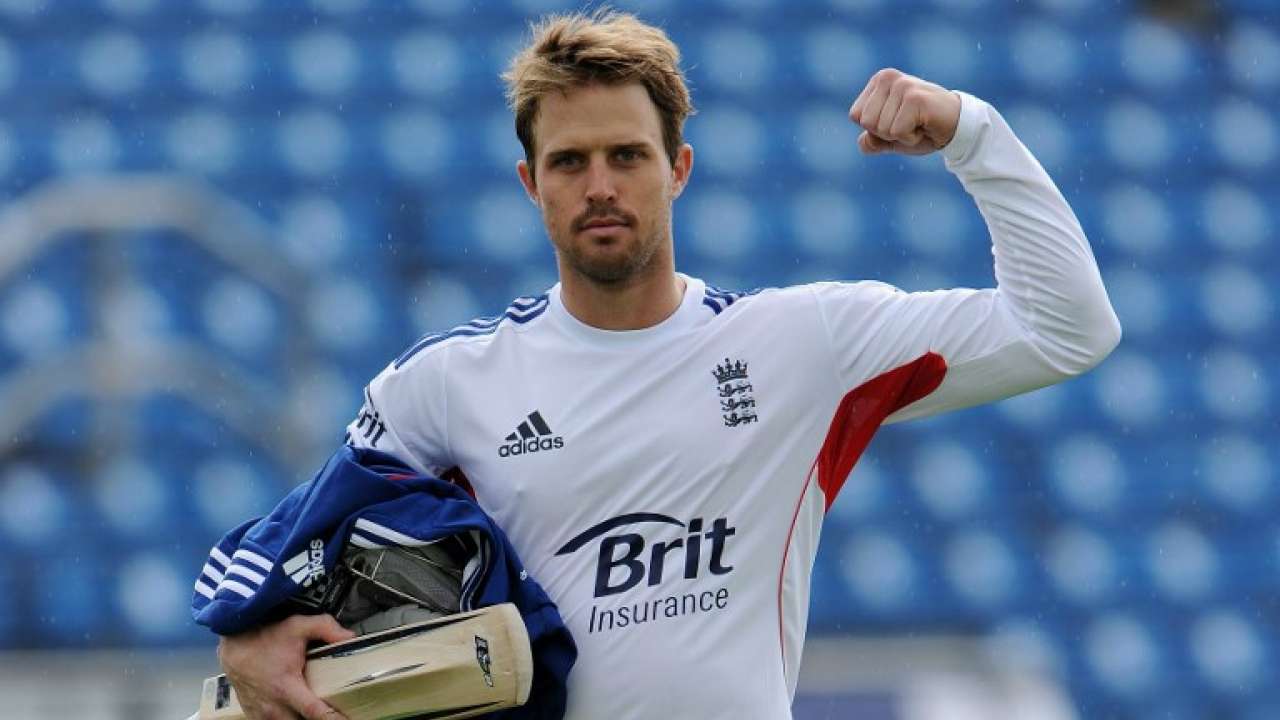 Virat started receiving congratulatory messages from all across the globe, except former England cricketer Nick Compton. His tweet about Virat Kohli hints a bit of jealousy, as he took a sly dig at Indian captain. It all started when he replied Akash Chopra's tweet praising Virat Kohli.
This is what Akash Chopra tweeted: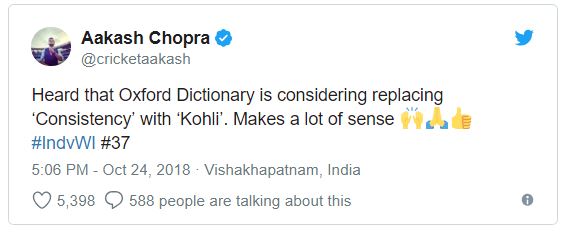 This is what Nick Compton replied: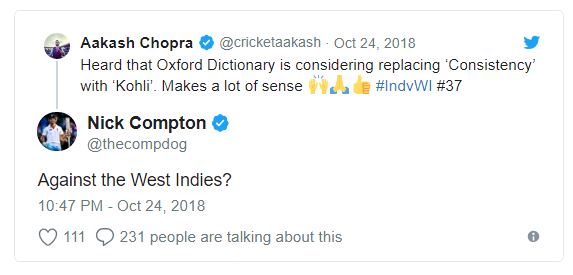 Nick's reply angered Virat Kohli fans, who called him 'mad*rch*d'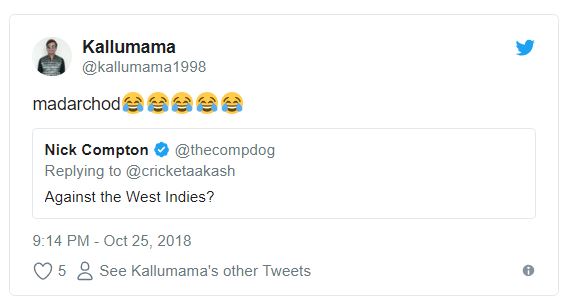 It was obvious that Nick didn't understand the Indian cursed word, so the twitter user taught him the meaning.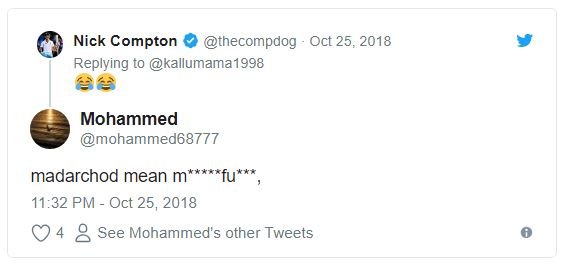 By then, Nick Compton crossed all the lines while criticizing King Kohli. After mocking Kohli, he took a sly dig at Indian Cricket team and tweeted following.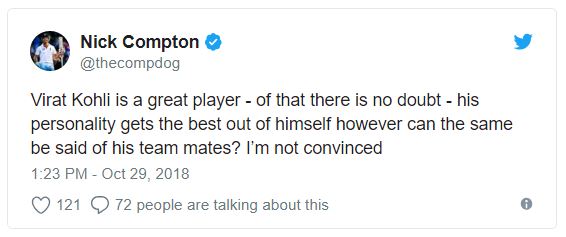 That's low from a cricketer!
What do you think? Tell us your thoughts in the comments section down below.