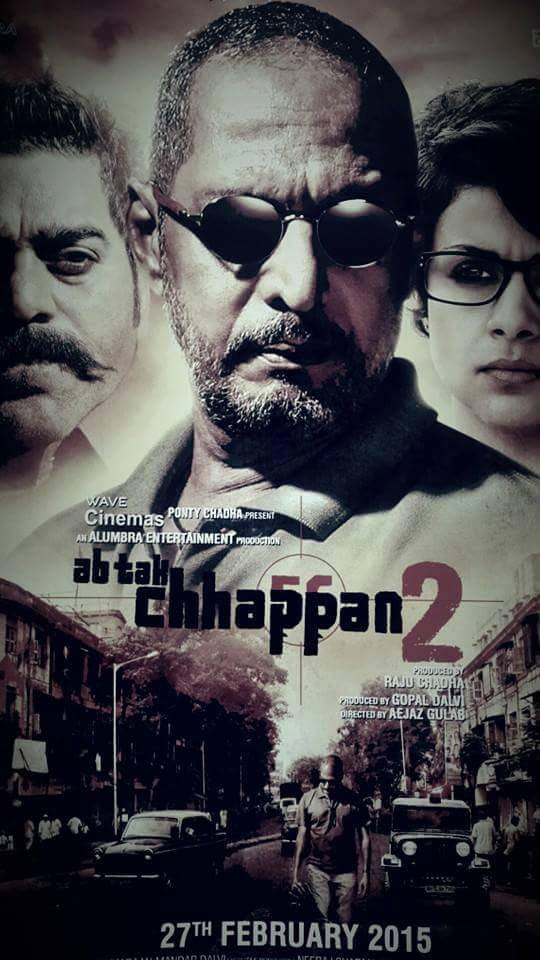 Ab Tak Chhappan – 2  is a sequel to the 2004 hit crime and underworld film, Ab Tak Chhappan. NANA PATEKAR STARRER
Gul panag , and ashutosh rana also plays a character in the film.
To curb crime that has been increasing under the influence and control of the underworld Don, Rawale (operating from Bangkok) and Don, Rauf Lala (operating from Mumbai), the Home Minister and the Chief Minister need a capable officer who can take charge of the Mumbai Encounter Squad.
Sadhu Agashe (Nana Patekar) who was once holding the position and is currently facing several charges is the first choice. After several calls, the man has finally agreed to re-join the police force.
And, the ACTION begins… 57th encounter on Feb 27, 2015..