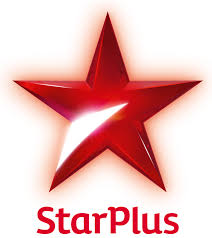 Aarambh TV Serial
Star cast – Rajneesh Duggal and Karthika Nair
Genre: Historic Fantasy
Director: Goldie Behl
Studio – Rose Audio Visuals
Channel – Star Plus
Release Date – Releasing soon
Synopsis: The popular TV Channel called Star Plus is all set to embark with a new show called Aarambh. The TV show is directed by Goldie Behl, while produced by Shristi Arya under the banner of Rose Audio Visuals. The said TV show is all set to hit the theatres soon as the release date is still tentative. The TV show has Rajneesh Duggal and Karthika Nair in the lead role. In fact, it is among the big budget TV shows of the channel thus is even called as the Magnum opus for the said channel as well.
The TV show Aarambh is based on the centuries old drama of tussle between the rival groups called Dravidians and Aryans. Aarambh is being produced by Production house Rose Audio Visuals under the producer Shristi Arya.
India and is known as acclaimed actor. Karthika Nair has been seen in some southern movies and is daughter of famous Malayalam actress Radha. Aarambh is soon expected to go on floors. The timing and slot of the show is yet unknown and will be updated soon. Keep reading this space for more updates on upcoming Star Plus show Aarambh.
Aarambh is going to be infinite series which will consist of 100 episodes and will be directed by famous director Goldie Behl. The main cast of Aarambh will include popular actor Rajneesh Duggal on make front while actress Karthika Nair on the female front. Rajneish Duggal has been the part and parcel of the said show. Stay tuned for more on this TV show and others to be aired or currently aired at different TV channels and do let us know what do you feel about the same.