News & Gossip
Aamir Khan cuts vegan cake for 50th b'day with media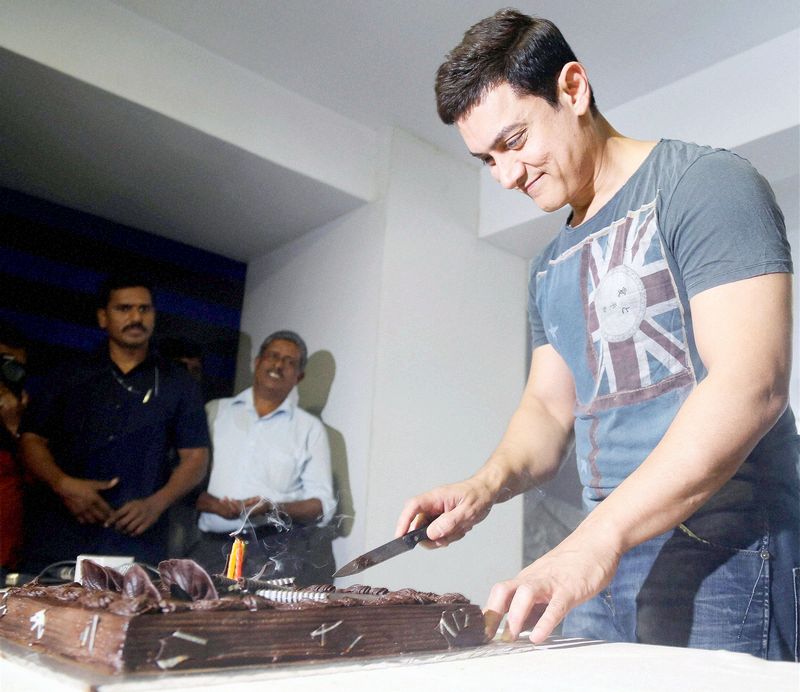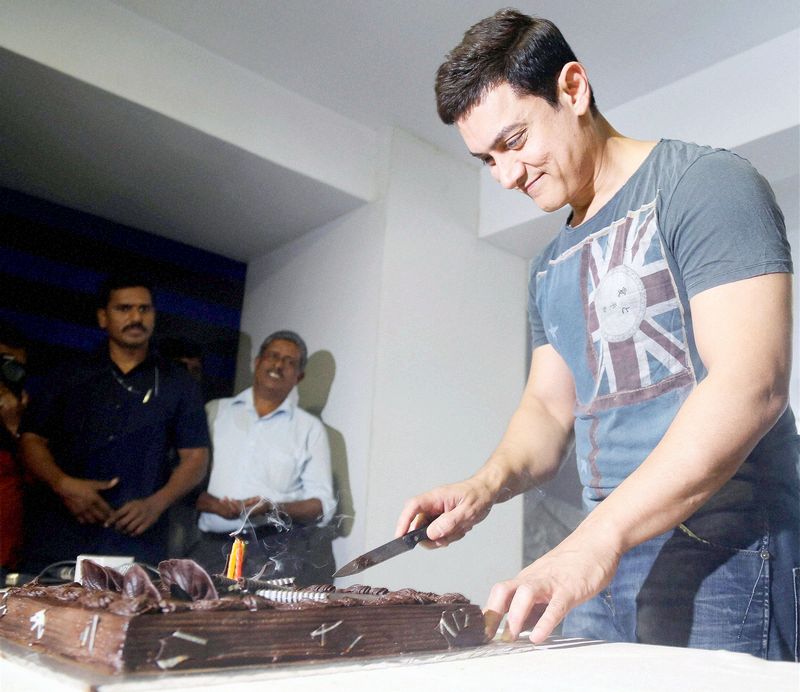 A day before his 50th birthday, superstar Aamir Khan on Friday cut a vegan birthday cake as part of celebrations with media persons here — a practice he follows every year. As a step towards healthy living, he says he has also stopped smoking.
The "PK" star, who recently adopted a vegan diet, will turn 50 on Saturday. But he chose to celebrate his birthday a day earlier with media persons.
Thanking the scribes for their presence in the parking area of his Bandra residence here, he said: "I feel very special. Thanks to everyone for coming here. Every year, you have been loving me so much. I'm thankful to all of you."
The actor, who has been preparing for his role as a wrestler in "Dangal", said he took time off from his workout routine on Friday.
"Today I have not worked out. I took a holiday from workout, and I spent time with Azad (son)," said Aamir, adding that he is looking forward to "something special" that his wife Kiran Rao has planned for him.
Since Aamir has chosen to go vegan, his birthday cake neither had egg, nor milk.
"I have stopped smoking, and the cake was vegan too without milk and egg. Kiran showed me a video about good health habits on YouTube. Then I got to know that vegan is a healthy diet. I'd say all of you should follow vegan diet," Aamir said.
While he was happy with the celebrations, which were also attended by actor Jackie Shroff, he admitted that he "feels embarrassed" with "too much attention".
"Every day is special for me — be it your birthday or not. We should spend every day as a special day and value our close ones."