India lost the T20 Series against New Zealand after losing last and final T20 match by 4 runs on Sunday. The match was a close finish with NZ coming on the top but we should not forget the efforts of the Indian team, who took the game till the end. Hardik Pandya performed pretty well with the ball as well as bat.
Ever since Hardik and KL Rahul appeared on Koffee With Karan hosted by Karan Johar, their lives have turned upside down. A huge controversy broke out after the episode aired, no thanks to the inappropriate comments made by Pandya. Pandya was even suspended from the Australia tour for his remarks.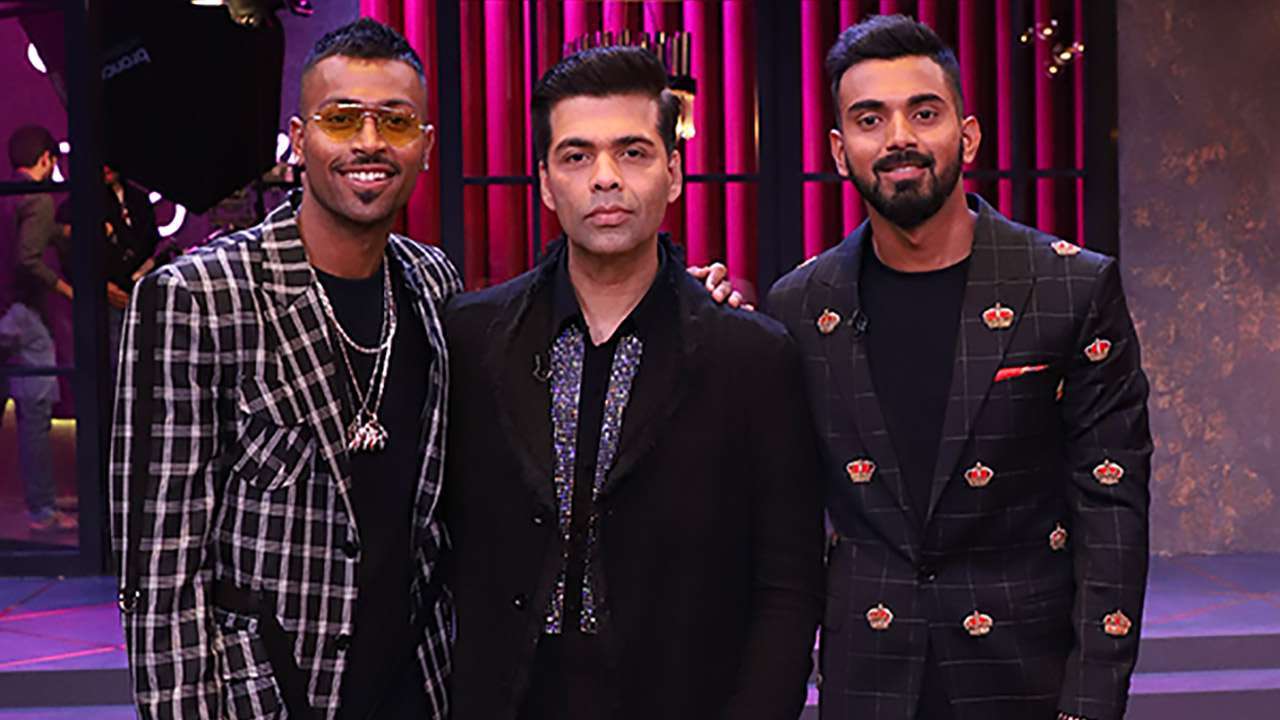 Nevertheless, Hardik Pandya was called for the New Zealand series and he performed very well in all the matches. He has contributed with his bat and ball. However, it seems that his antics on Koffee With Karan is not going to leave him so soon.
An incident during the second T20 match between India and New Zealand has become a favorite of trolls. It so happened that a woman was cheering Hardik with a placard that reads, "Pandya Aaj Karke Aaya Kya?"
Here Is The Picture: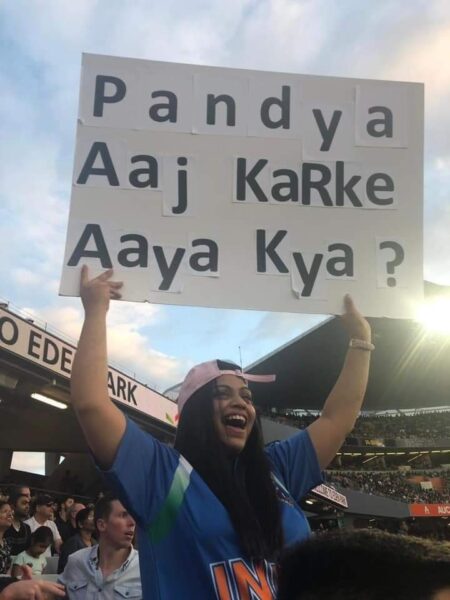 This is left internet in splits. People soon started trolling Hardik all over again. Look at some selected tweets down below.
Think Hardik Pandya " KAR KE AAYA THA" aaj bhi … That's the reason he's mind is still on that and not in the match 🤣🤣#IndiaKaGame #INDvNZ pic.twitter.com/cpvCrSu16B

— 🅻🅰🅻🆄 (@manthenalalu) February 10, 2019
Meanwhile at #INDvNZ match 🤣#indiavsnewzealand#pandya #BCCI pic.twitter.com/y9SgqY0crT

— AdiRaj Dhar (@adiraj_dhar) February 8, 2019
give this lady a Bharat Ratna😂😂😂#INDvNZ pic.twitter.com/PQA8KtGNFB

— Sunil – the cricketer (@1sInto2s) February 8, 2019
When u dont know what the Hell is social media#hardik pandya #TeamIndia pic.twitter.com/tHcjXDv6qI

— Rujman AZad (@RujmanAzad) February 8, 2019
Is she is a Fan or Hater of Pandya ? pic.twitter.com/P3vGD7rSXV

— Tanitalks (@Tanitalks1) February 8, 2019
This photo has separate fan base#INDvNZ pic.twitter.com/N8VDJdBqe2

— उहट्रेड ओफ बेबनबर्ग (@metho_mehaniyo) February 8, 2019
#NobelPrize stuff !!!
This lady deserves a medal!!!!#NZvInd #TeamIndia #Pandya pic.twitter.com/AhmcVmBUGh

— ABHINAV (@abhinavsingh_27) February 8, 2019
Hopefully she will come in the next to ..just to support Pandya #INDvNZ #pandya pic.twitter.com/OJrFmVtPbH

— Rb (@RHT8439) February 8, 2019
When Pandya had upset stomach yesterday
Friends today :👇👇
pic.twitter.com/PyQ6pFgbqb

— jojo (@jagdishjojawar) February 9, 2019
What do you think?