News & Gossip
A Filipina Girl Blocked Pakistani Lover Immediately After Receiving The Money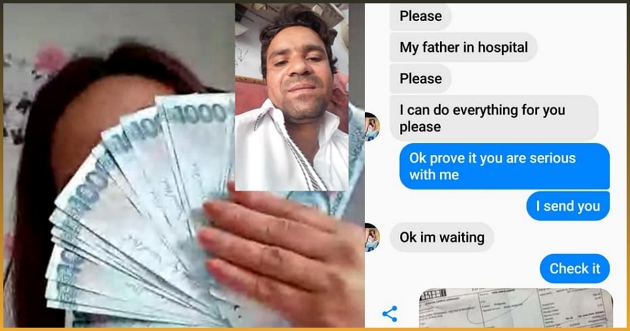 True love is the state you are in when you feel connected, attached and happy with someone. People don't take relationship seriously like the earlier generations. No wonder the term "gold digger" is popular these days.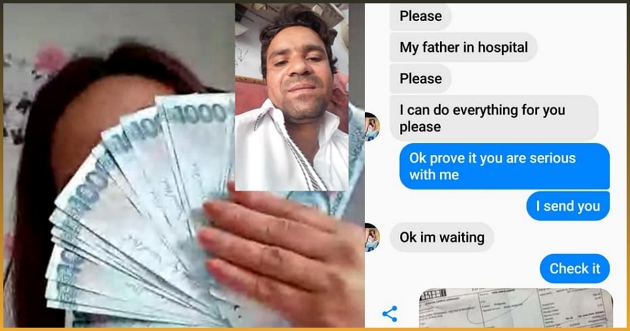 Cases like cheating, double dating, extra-marital affairs, frauds are now very common and we hear them almost everyday.
Here is a weird incident that will leave you shocked about what's happening around the world.
A woman from Philippines blocked her Pakistani Lover immediately after receiving money from him. Yes, you read that right. Dating apps are very common these days but there has also been notable cases of scam like this one.
A lot of people took the help of social media and dating apps to find their soulmates, but there has also been notable cases of scams like this one.
Arshad Jutt Karlo, a man from Pakistan shared an incident and some screenshots which might make you laugh and feel sad for him at the same time. The post he shared shows a woman on a video call holding money. The Pakistani man had sent money to that woman.
He revealed that a women from Filipina looted him through chats. The woman that he was in love with has said that she needed some money urgently as her father was hospitalized.
He sent her money to help her, but she blocked him as soon as she received the money.
The man is still in shock and is forced to blame all Filipina for the same. The woman fled away but has managed to leave a bad impression of all Filipinos.
We are really feeling bad for this guy, but one should be very careful when it comes to online relationships.