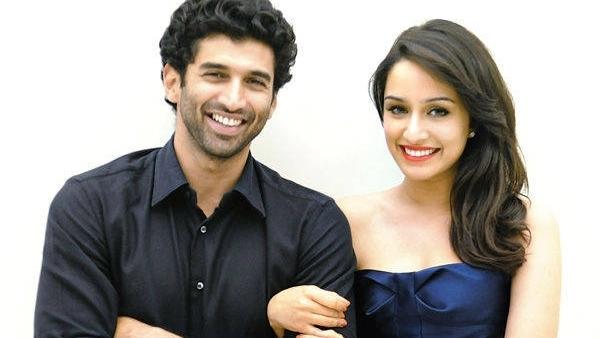 Reel life on Aashiqui 2 or real life on KJo's couch. The sizzling chemistry between the junior Roy Kapoor and the daughter of B Town's most Tharki villain can simply not stay under wraps. And here's why…
1. Exotic Vacations
If a popular daily is to be believed, Adi and Shraddha often plan quick weekend getaways for each other! Apparently even the most hectic shooting schedules will not let the duo keep their hands off one another. After all what happens in Vegas stays in Vegas!
2. The Glue Factor
Even though both of them have constantly claimed and sworn of being "Just Friends" Bolly's very own Question Master was able to procure some sort of a confession from Aditya Roy Kapoor in his popular show Koffee with Karan. In his own words," Shraddha and I are very very very close". How very close, well we know now!
3. Party Fever
The couple has been known to steal the show at a popular Mumbai club where they were spotted partying till wee hours. Much to the dismay of fans, they did not sign autographs or let people click pictures.
4. The J Factor
It's no surprise that Shraddha and Siddharth Malhotra's proximity during the promotion of 'Ek Villain' caused Aditya some discomfort. During the entire event neither Aditya greeted Siddharth nor threw a smile at him!
5. Date Nights Maybe?
Aditya and Ranbir co-stars of 'Yeh Jawani Hai Deewani' had spiked a close friendship and continue to remain tight! If rumours are to be believed Aditya- Shraddha and Ranbir-Katrina might well be planning a couple's escape soon!
6. Love & Care
It is no secret that Adi baby got drunk during the shoot of Aashiqui 2 to get in character. It got so serious that they had to pack up, since Aditya was slurring too much! Guess who came to the rescue? Shraddha nursed Aditya back to being sober. *Aww *Alert!
7. Are They or Aren't They?
Rumours claim that the couple has now split ways and are very much single. But if bolly trend is to be believed the strongest split rumours crop up when a marriage is on the horizon. The couple may follow suit after Siddharth and Vidya, who love and adore Shraddha! Wedding bells!
---