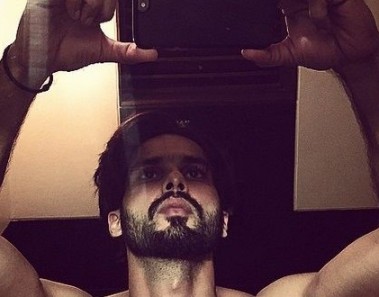 7 Bollywood Instagram Snaps That You Cannot Afford To Miss
Think Hollywood has got all the monopoly on adorable selfies? Here's a little something to make you think again.
Seven little somethings, to be precise: 
1. When Sidharth Malhotra lost his Instagram virginity
HIS words, not ours.
2. When Shraddha Kapoor decided that doing makeup on both eyes was too mainstream 
3. When Shahid Kapoor did THIS
Umm excuse us Shahid, but we're trying to process the fact that you're taken. Shirtless selfies like these are NOT helping.
4. This group selfie that made us all swoon with envy
5. This throwback photo that made us want to get adopted by the Kapoors stat
6. This photo of Priyanka Chopra doing what Priyanka Chopra does best.
Surely looking like a million bucks ALL the time must get tiring. Right?
7. This adorable photo of Sonakshi Sinha photobombing Riteish Deshmukh that we still can't get over 
Absolutely head over heels in love with selfies? Think clicking selfies, travelling around the country and winning a jackpot of ONE LAKH rupees all at the same time is something that you can do?