Specials
6 Greatest Sledging Incidents in Cricket History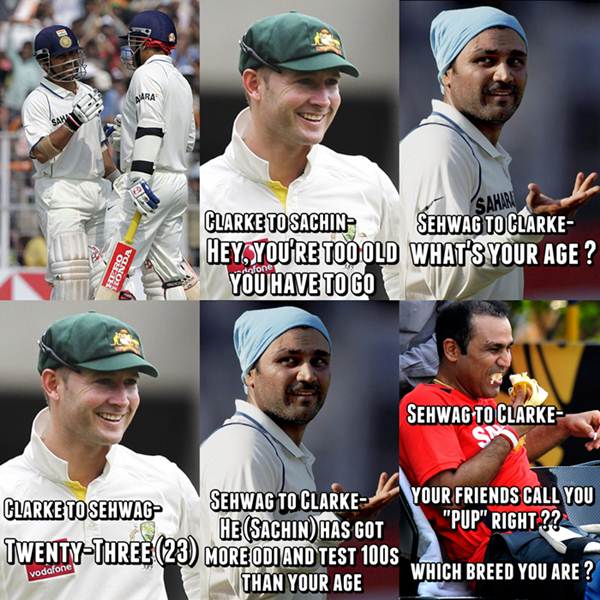 Cricket is that glorious game which always enthralls the imaginations of millions of people in some way or the other. Be it the striking beauty of some beautifully crafted shots or the fast bowlers intimidating the batsmen with their zipping deliveries. But, in a similar way banters as they say is also a determinant factor on the 22 yards which has an imperatively influential effect on the outcome of the game.
Cricket is a game full of passion with cut throat competition and why it wouldn't be as it's a matter of utmost pride to represent your country on a global level. But, everything has a limit which when crossed can cause some erratic reactions. While sometimes the altercation gives the spectators and audiences, some pills of happiness and laughter while sometimes it might disgrace the very sport if the chords are overly stretched.
So let's have a look at the Top 6 Greatest Sledging Incidents in Cricket History.
1. Virender Sehwag (India) vs Shoaib Akhtar (Paksitan):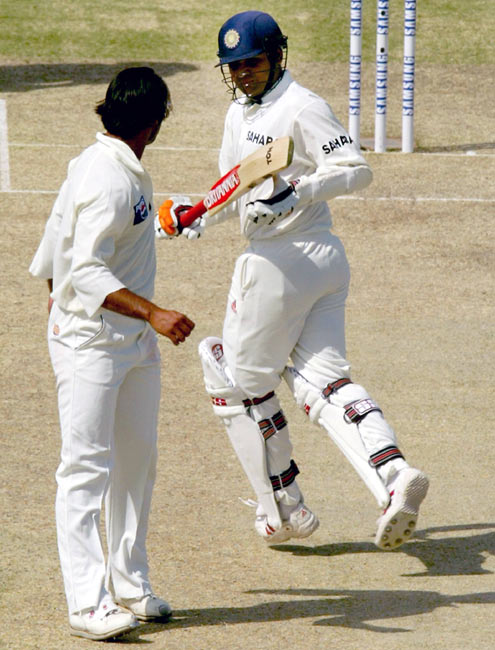 Pakistani speedster, Shoaib Akhtar was bowling bouncers after bouncers at Sehwag, while asking Sehwag "Hook maar ke dikha, pull mar ke dikha" (play the hook shot, try the pull). Akhtar kept on doing the same thing again and again which infuriated Viru and he enquired Akhtar " Yeh bowling kar raha hai ya bheekh maang raha hai? [Is he bowling or begging?]". Even the Pakistani players burst into laughter. But, the Rawalpindi express continue his merry way and this time around Sehwag had gone for the final kill.
"Woh tera baap khada hai non-striker end pe, usko bol woh maarke dikhayega" (Your father is standing at non-striker end, ask him he will play hook shot). In the next over, Akhtar bowled the bouncer again, and this time Sachin was on the strike, and he slaughtered the ball across the boundary for a six. Then Sehwag in a giggling manner reminded Akhtar "Beta beta hota hai, baap baap hota hai" (Father is a father, and son's a son)