Specials
50 Most Interesting Facts About Bollywood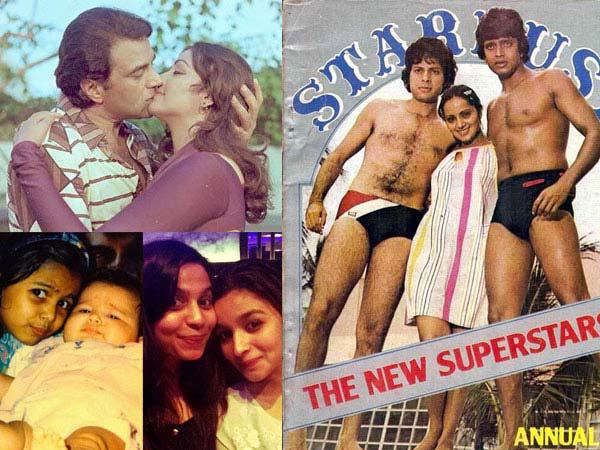 50 Most Interesting Facts About Bollywood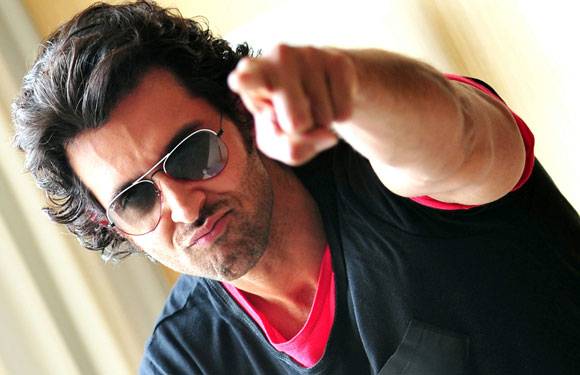 As Indian Cinema completes 100 years, FilmyMantra brings to you 50 most interesting facts about Bollywood that you had not heard of before.
1. The first motion picture in India was 'The Wrestlers' screened in 1899 a portrait photographer called Harischandra Sakharam Bhatavdekar.
2. Ashok Kumar was a lab assistant in Bombay Talkies before he became an actor in 1936.
3. Director Subhash Ghai made a cameo appearance in 'Aradhana' (1969), which he anyway does for all his films.
4. Raj Thackeray wanted to make a film with Amitabh Bachchan in 2005.
5. Sunil Dutt was much more than the suave hero, he was quite the Bollywood baddie! The actor played the role of a dacoit in 20 movies in his career.
6. Waheeda Rahman played both mother and lover to Amitabh Bachchan. She played the love interest of Big B in 'Adalat' (1976) and mother in 'Trishul' (1978).
7. Dimple was only sixteen years old when Raj Kapoor introduced her in 'Bobby' (1973). She also got married to Bollywood superstar Rajesh Khanna at the age of 16. Despite the enormous success of 'Bobby', she then took a sabbatical from acting to raise her children.
8. 'Mughal-e-Azam' (1960) was a trilingual – with all scenes shot thrice in Hindi, Tamil and English. When the Tamil one flopped miserably, the English language one was aborted.
9. Raj Kapoor was superstitious and went off drinking as well as eating non-vegetarian food before the release of 'Satyam Shivan Sundaram' (1978).
10. Dilip Kumar was offered a lead role in the international project 'Lawrence of Arabia' (1962) by director David Lean. However for reasons unknown, the actor declined the offer. The role subsequently went to Egyptian actor Omar Sharif.
11. Lata Mangeshkar's song 'Ae Malik Tere Bande Hum' from 'Do Aankhen Barah Haath' (1957) which was an original composition by Vasant Desai, was adapted by a Pakistani school as the school anthem.
12. Style diva Rekha wears only crimson or chocolate colored lipstick when making public appearances.
13. Actor Amjad Khan was almost dropped from 'Sholay' (1975) because scriptwriter Javed Akhtar found his voice weak for Gabbar Singh's role. Danny Denzongpa was approached for that role initially.
14. Amitabh Bachchan is so punctual that many a times he used to open the gates of Filmistan Studios himself for he used to reach the place before the watchman or gatekeeper.
15. 'Silsila' (1981) is the only movie in which Shashi played an elder brother to Amitabh. In all the other movies starring the duo, Amitabh has essayed the role of the elder sibling. The films include hits like 'Deewar', 'Suhaag', 'Do Aur Do Paanch' and 'Namak Halaal'.
16. In his youth, actor Dharmendra was such a big fan of actress Suraiya that he walked miles to watch her film 'Dillagi' (1949) over 40 times.
17. Because the cinema industry was still considered a low profession in the 40s, music director Naushad was introduced by his parents to his bride as a tailor. And ironically, the music that played in his 'baraat' was from 'Rattan' (1944) – that had been composed by him.
18. Music director Madan Mohan, who was a very good cook, bribed Manna Dey with bhindi meat to make him sing one of his composition, 'Kaun Aaya Mere Mann Dware' in 'Dekh Kabir Roya' (1957).
19. Mohammad Rafi, who loved watching boxing, requested the organisers on his tour to Chicago to get him an appointment with Mohammad Ali. Otherwise a busy man, Ali proceeded to Rafi's hotel room when he found out that the legendary Indian singer wanted to meet him.
20. Joy Mukherji learnt the dance to 'Duniya Pagal Hai Ya Phir Main Deewana' in 'Shagird' (1967) from a dancer in a Hong Kong nightclub. On his way to the shooting of 'Love In Tokyo', he visited the club and was very inspired by an energetic dancer in the club – he went up to her and asked her to teach him the steps.
21. Dharmendra's fee when he debuted in 1960 in the movie 'Dil Bhi Tera Hum Bhi Tere' was a meager 51 rupees.
22. Sunil Dutt initially used to be an RJ for Radio Ceylon and wanted to interview his favorite actress Nargis, but it had to be cancelled when he could not say a single word to her. Later, when he worked with her in 'Mother India' (1957), they fell in love and got married.
23. Jeetendra's first film was 'Navrang' (1959), where he played Sandhya's body double.
24. Meena Kumari was a poetess, and refused to show her works to her own poet husband, Kamaal Amrohi.
25. Devika Rani was the first actress with a degree in film-making.
26. In the film 'Heroine' Kareena Kapoor wore over 130 different dresses provided from top designers from all over the world. It has been reported that Kareena's wardrobe for the film was one of the most expensive out of all the Bollywood movies ever created.
27. Saif Ali Khan was the original choice for Shahrukh Khan's role in 'Dilwale Dulhania Le Jayenge'. Even Tom Cruise was considered for the role of Raj Malhotra (SRK's role in the film).
28. 'Rockstar' was shot in reverse order, with the climax being shot first. Reason: The makers did not want to disturb the continuity of Ranbir Kapoor's hairstyle.
29. Anil Kapoor's family lived in Raj Kapoor's garage when they first moved to Mumbai. Later they shifted to a room in one of Mumbai's middle-class suburbs.
30. When Sridevi was only 13, she played Rajinikanth's stepmom in a Tamil film called 'Moondru Mudichu'.
31. Raj Kapoor's 'Mera Naam Joker' was the first Hindi movie to have two intervals.
32. Dev Anand picked up his movie titles and story lines from newspaper headlines and stories.
33. Hrithik Roshan once ordered 50 books online on 'How to Stop Smoking' and then gave them to all his friends.
34. The longest film in the world is also a Bollywood film. 'LOC: Kargil' is 4 hours and 25 minutes long and if you plan to catch this war saga, we recommend you're sitting comfortably.
35. Shah Rukh Khan's least favourite school subject was Hindi. To encourage SRK with his learning, his mother offered to take him to see a Hindi film if he improved.
36. The film 'Lagaan' by Aamir Khan has the most number of British actors playing a significant role in the entire history of Bollywood cinema.
37. Shekhar Kapur was originally engaged to be married to Shabana Azmi but then he realized that was a bad idea.
38. The 'Khalnayak' song 'Choli Ke Peeche' was protested by as many as 42 political parties
39. Salman Khan likes to collect soaps. In his bathroom, there is a collection of all kinds of handmade and herbal soaps. His favourites are soaps made from natural fruit and vegetable extracts.
40. Indians buy 2.7 billion movie tickets annually, the highest in the world. But average ticket prices are among the lowest in the world so revenues are a fraction compared to Hollywood.
41. For a country that is obsessed with films, there are still very few cinema screens. India has fewer than 13,000 screens compared with nearly 40,000 screens in the US.
42. The first foreigner to attain cult status in Bollywood was Australian-born Nadia, also known as the 'Fearless Nadia' or 'The Hunterwali' (the woman with the whip).
43. In the songs 'Dil Ne Yeh Kaha Hain' from 'Dhadkan', title song of 'Deewane' and 'Neend Churayi Meri' from 'Ishq' we see the coming together of arch rivals Kumar Sanu and Udit Narayan.
44. The only time in the history of any Indian award, when the best female playback singer award was shared was between Ila Arun and Alka Yagnik for 'Choli Ke Peeche' in 'Khalnayak'.
45. Akshay Kumar is superstitious. He will never write anything on a page unless he first heads it with an 'Om'.
46. 'Kaho Naa.. Pyar Hai' was added to the Guinness Book of World Records 2002 edition for winning the most number of awards for a movie. The movie won a total of 92 awards.
47. During the making of 'Sholay', Dharmendra paid the light boys to make mistakes during shots, so that he could embrace Hema Malini again and again.
48. Dilip Kumar has won the most awards as the Best Actor with 8 awards spanning over 3 decades.
49. The song 'Ab Tumhare Hawale Watan Saathiyon' in the film by the same name is the longest Hindi film song. The length of this iconic song is 20 minutes and the song is featured in three installments in the film.
50. Anurag Basu wanted Katrina Kaif originally to narrate the story in 'Barfi!' instead of Ileana D'Cruz. But the director had to go with the latter when Katrina refused due to unknown reasons.
For Bollywood fans, these tidbits of trivia might come as a surprise – offering interesting insight into the million-dollar industry as we know it.