Specials
5 reasons Why You Should Watch Ranbir Kapoor's Roy | filmymantra.com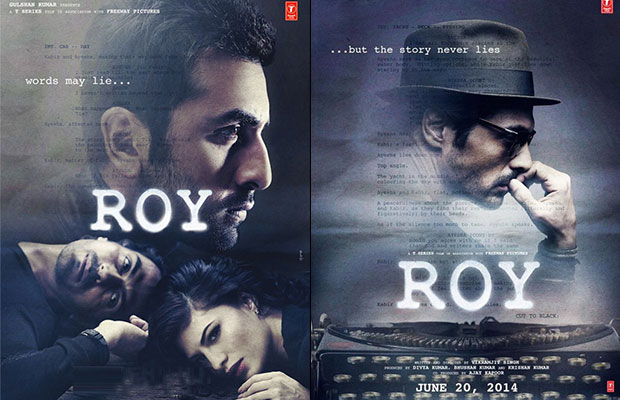 [wp_lightbox_prettyPhoto_image link="https://filmymantra.com/wp-content/uploads/2015/02/Roy.jpg" description="" source="https://filmymantra.com/wp-content/uploads/2015/02/Roy.jpg" title=""]
The moment that we all were waiting for is right here, people!The most obvious and good fact about Roy is that its story isn't borrowed from any Bollywood or Hollywood's earlier suspense or con dramas. Vikramjit Singh brings in a fresh tale uninspired from any other flick and delivers it with a strong cast, which everyone has been talking about ever since its conceptualization. Debutant Vikramjit Singh succeeds in building suspense by giving the movie a required love angle. There is betrayal, regret and conspiracy which lead us to a brilliant climax that no one would have thought of.
The much anticipated and awaited film
Roy
finally hits the screens
today
, on
February 13
. In
Roy 
Ranbir Kapoor
,
Arjun Rampal
and
Jacqueline Fernandez
will be sharing screen space with each other for the very first time. Well, that's not the only reason why
Roy
is a must-watch.
Here's Five Reasons Why You Should Watch Roy, today: