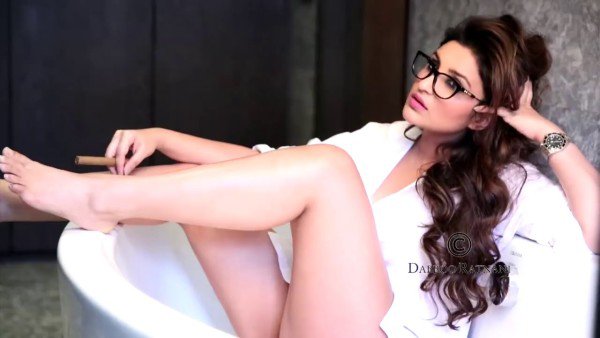 The iconic Indian photographer, Dabboo Ratnani gave us some best photographs of Bollywood celebrity for his 16th consecutive year of photography which will surely blow your mind. The launch of Dabboo Ratnani calendar, stop the entire celebrity star to cast their first look for the year. Here, we brought you some best snap shots from Dabboo Ratnani 2015 calendar .
1. The perfect Bebo style of Kareena Kapoor
2. Anushka Sharma flaunting her super sleek makeup legs
3. This hunks flaunts his bold huge physique- Siddharth Malhotra
4. And she never disappoints us, perfectly framed with sexy attire- Parineeti Chopra
5. The real man on Reels – Ranvir Kapoor
6. It is nothing just a newspaper for Vidya Balan
7. Alia is looking super cute and sexy with water dripping from her face
8. It was something Natural and creative here for Akshay Kumar
9. Jacqueline is the new model for Dabboo- Straight from bath to the bed looking sexy enough!
10. Vintage – Grainy yet flawless – Kajol Devgan
11. His female fans will love him more for this photograph- Casual at its best Hritik Roshan
12. Arjun Rampal looks like repairing a bicycle- A good concept!
13. Smart, Sexy yet effortless attempt for Priyanka Chopra
14. Simple at its best, not to forget his smile– Farhaan Akhtar
15. A suited life of Abhishek Bachchan is larger than life, like a whether maker he walks his way
So, which is your favorite pick?