Specials
12 Text Messages With Mom That Are Simply Too Funny To Be Missed!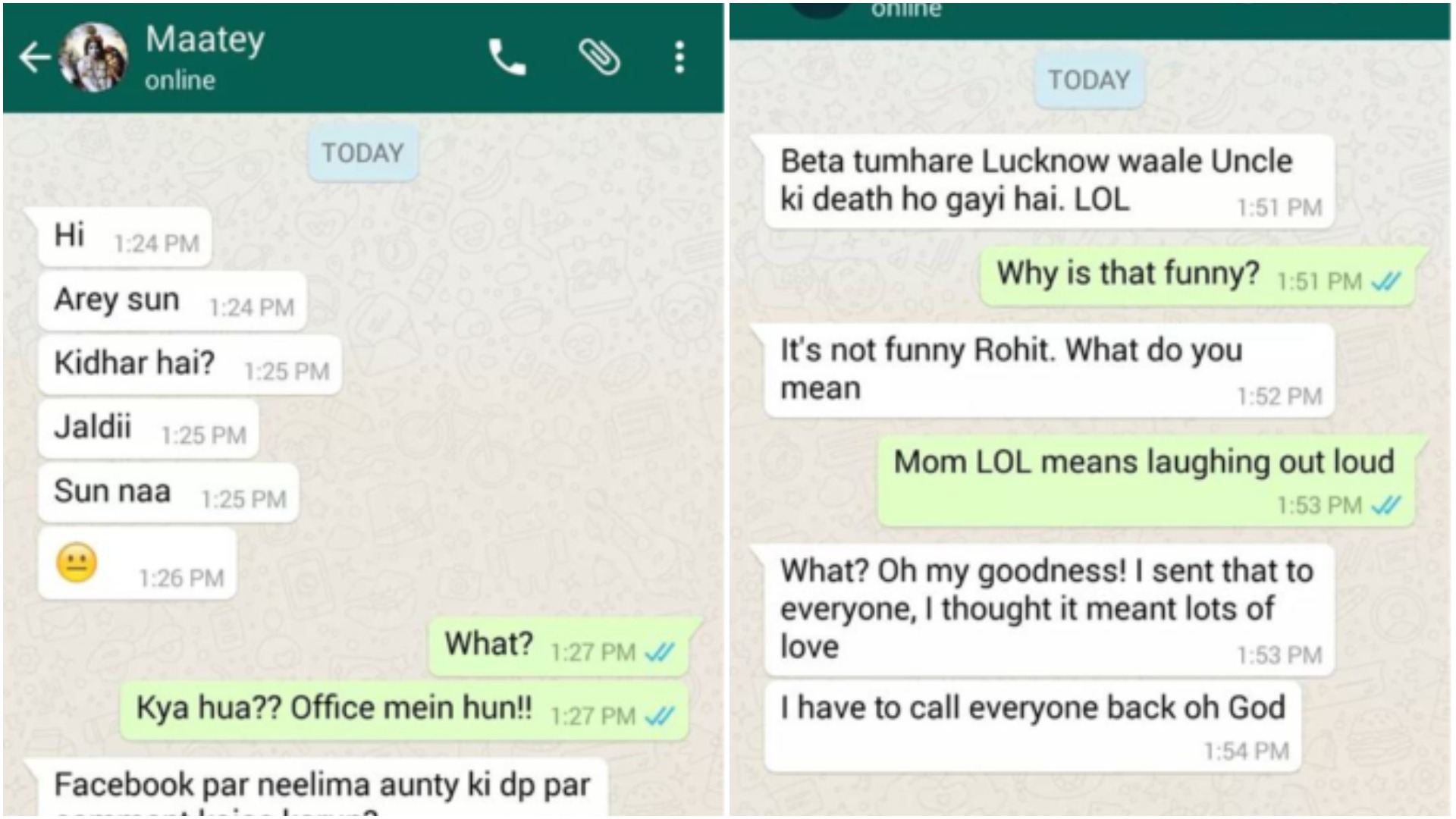 We have to say mothers are the best at everything. They are best when it comes to taking care of you, they are also best when it comes to wit and sarcasm. No one can even dare to stand up when the mother starts their sarcastic comment. However, in the growing popularity of the social media and messaging apps, mothers are also getting pretty up to speed. They are still pretty new at this technology thing, but it is making it even funnier.
As of now, you are aware that WhatsApp is the most popular messaging app in the world. It almost feels like we wouldn't live a day without using WhatsApp. It is free, user-friendly and offers everything you need. However, WhatsApp has also become another means for our mothers to scold us. Today, we are bringing you 12 most hilarious conversations with mothers, which are simply hilarious. We cannot emphasize more about how funny it is. You'll start going ROFL after reading these text messages.
12 text messages with mom, which are too funny!
1. Best use of LOL!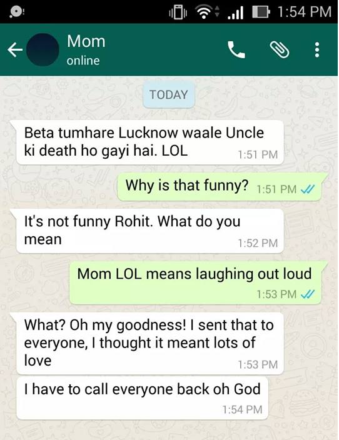 2. Mom taking care of her son from Society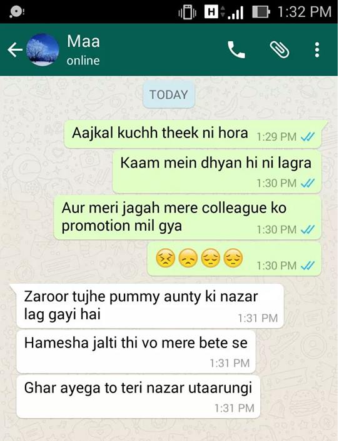 3. Mom's Facebook obsession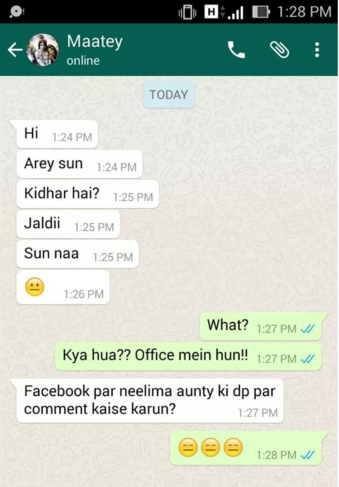 4. Zuckerberg Died after reading this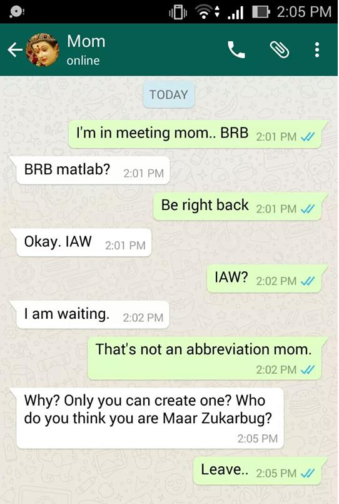 5. Mom's take on friends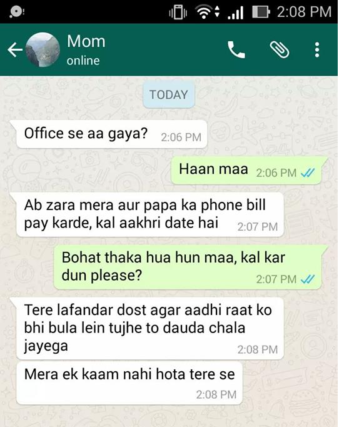 6. Mom and her concern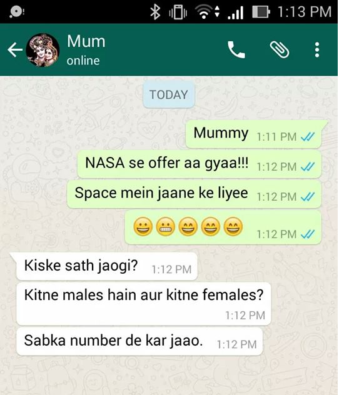 7. Mom's solution to your problem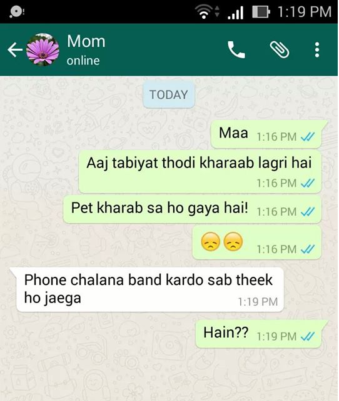 8. This is how much mom believe in her son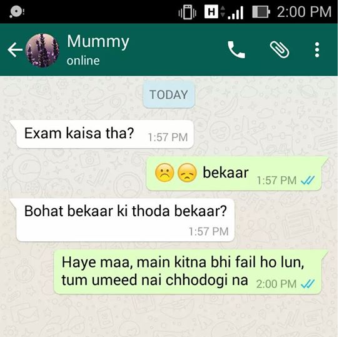 9. This conversation never happened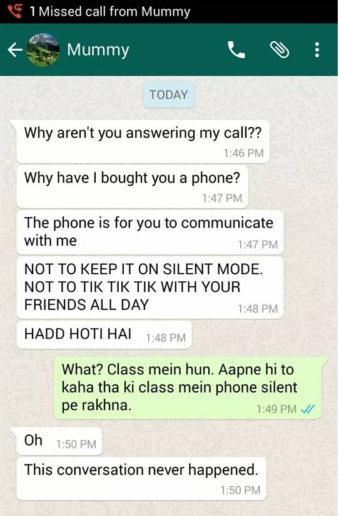 10. Hell to Vermaji and Sharmaji's son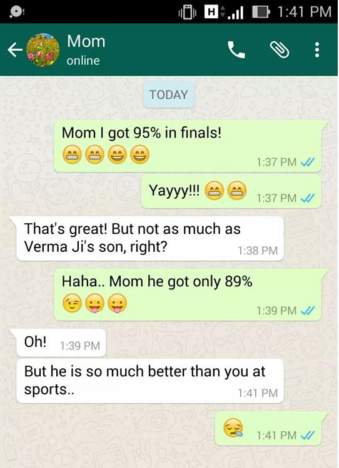 11. Every day is the same day
12. Awesome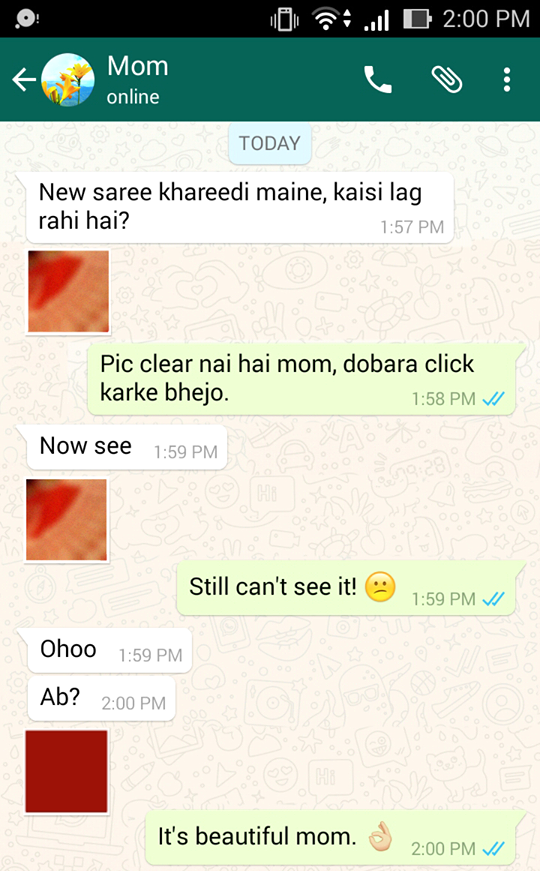 Which one is your favourite? Tell us your thoughts in the comment section down below. Stay tuned to this space for more hilarious stories.