News & Gossip
10 Mistakes That Kareena Kapoor Did By Rejecting These Movies
Kareena Kapoor although has always been in the list of most desirable and talented actresses for the versatility in the work she does, yet no person is perfect and so not is she. Kareena made few really regrettable mistakes in her life by rejecting certain movies that could have added to her fame,name and bank balance certainly. Bebo considers herself to be no less than a mad, for the decisions she made in life. She calls herself stubborn and moody when it comes to work.
Here is a list of those movies which were rejected by her but ultimately came out to be super hits:
1. KAHO NA….PYAAR HAI:
Kareena was the first choice of the directors of this movie but due to certain clashes among them, Bebo left the movie after shooting for few days and engaged herself in the movie 'Refugee'. Ameesha Patel, a new face, replaced her, opposite to another new comer Hritik Roshan. the movie broke all records by receiving 92 film fare awards that year and made the actors, the reals stars of bollywood.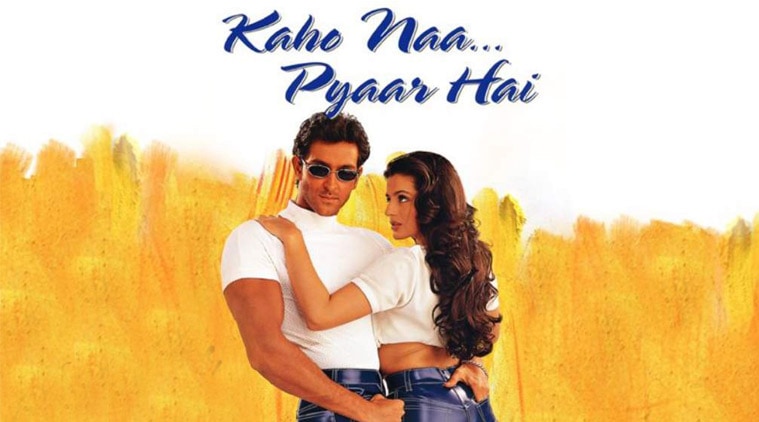 2. HUM DIL DE CHUKE SANAM:
Initially it was Kareena who was supposed to play the lead role in the movie. Sanjay leela Bhansali tried to sign her for the movie but reasons got in between the preference of the director. Ultimately Aishwayra Rai grabbed the movie and won hearts of thousands.
3. BLACK:
'Black' successfully reserved a position among the best movies ever made in India. This film was as well offered to Kareena which she obviously rejected. The movie created a sensation after its release and won 2 national awards. It was also mentioned as one of the 10 best films made around the world that year, by Times Magazine.
4. RAM LEELA:
The actress repeated the mistake of rejecting a movie of one of those directors who can brag about his potential, talent and skills. Sanjay leela Bhansali has always been the dream director to work with for any actress but the over confident Bebo rejected it, clarifying that she gained no interest in the role and dropping mere one movie can in no way take away her star power.
Although sources say that Kareena had even given the dress trials for the movie. She knows it better what the truth is.
5. QUEEN:
if to believe on Kareena's words, She rejected almost six big projects in the past five months and reason being that this actress wanted a break and sit idle at her home doing nothing, apart from reading a book, relaxing and doing all the leisure time activites she enjoys doing.
Although it is an undeniable fact that needs to be believed that Dropping the idea of doing 'Queen' must have been the biggest regret of her life as the movie gained world wide appreciation after its release.
Kareena does not care about what people think or say about her. she claimed that 'I will do what i want to do, no matter how people respond to it'.
6. KAL HO NA HO:
Kareena Kapoor tried to combat quite a foolish decision of rejecting this movie, by putting forth innumerable reasons that led her to take this step. Firstly she was not satisfied with the salary that was being provided by the director/producer Karan Johar and in addition to that she wanted Karan himself to direct the movie rather than handling over the charge to Nikhil Advani.
Whatsoever may be the reason, but the movie could have proved to be an achievement since it was a blockbuster of the time.
7. DIL DHADAKANE DO:
Despite of being Zoya akhtar's great friend, Bebo rejected to play a role in her movie' Dil Dhadakne Do'. She regrets it saying that Zoya is one of those persons she loves a lot and hence would not leave any chance of working in her movie later in future. She could not give her time in the last movie provided to her but undoubtedly this was not the last movie for any of them.There are numerous more to come.
8. FASHION:
Deciding to work in Madhur Bhandarkar's next project 'Heroine' was perhaps a strategy to come over a great mistake that she committed by rejecting Priyanka chopra starrer 'fashion'. The movie did great business apart from helping Priyanka grab a national award for her role and performance.
9. SHUDDHI:
Kareena undid her decision of acting in the movie 'Shuddhi' and was not regretful a bit about it. She considers it as her personal choice saying that 'I am a married woman now who needs some time of her own'. She does not want to be a part of any rat race any more. All she wants to do is some good work.
10. CHENNAI EXPRESS:
Rumors took its height when 'Chennai Express' was about to get released, that it was Kareena who was the prior choice of Rohit Shetty but unfortunately due to the date issues she could not sign the movie. However the director himself made it crystal clear that he never approached Kareena for the movie as such. The actress is although aware of it. He also added that he would love to work with her some other time.