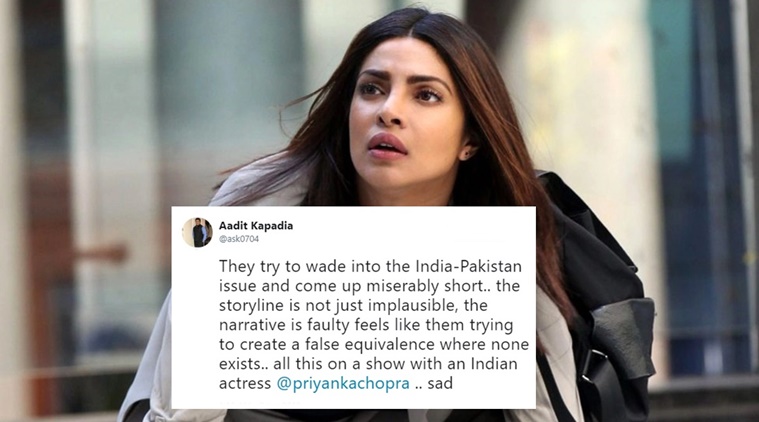 अमेरिकन टीवी शो क्वांटिको हिंदुओं को आतंकवादी दिखाए जाने के बाद से विवादों में बना हुआ है. सोशल मीडिया पर प्रियंका चोपड़ा की आलोचना हो रही है. हालांकि विवाद के तूल पकड़ने के बाद मेकर्स और प्रियंका दोनों ने माफी मांग ली थी इसके बावजूद भी ये मामला शांत नहीं हुआ है.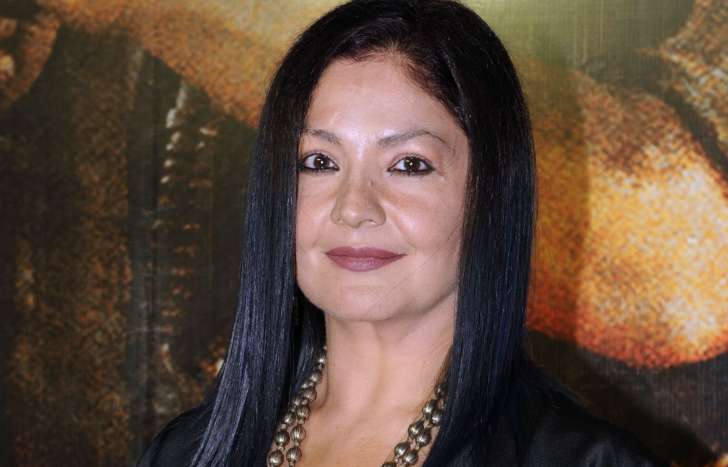 अब महेश भट्ट की बेटी और एक्ट्रेस पूजा भट्ट ने प्रियंका को सपोर्ट करते हुए ट्रोलर्स को करारा जवाब दिया है.
When Priyanka Chopra makes a mark for herself Internationally we claim her achievements as our own & then threaten to ban her films & make her apologise for a work of fiction that has been created by someone else. Can we please attempt to be larger than that?

— Pooja Bhatt (@PoojaB1972) June 11, 2018
Here I beg to differ a little.. I am sure she had gone through her script before shooting and she didn't say a word!!! all hue and cry only after completing the project? Think rationally.

— Malliekkaa Chatterjjee (@mallika4all) June 11, 2018
पूजा भट्ट ने ट्वीट कर लिखा- "जब प्रियंका चोपड़ा खुद के लिए अंतरराष्ट्रीय स्तर पर पहचान बनाती हैं तो हम उनकी सफलता को अपना सम्मान बताते हैं और फिर उनकी फिल्मों को बैन करने की धमकी देते हैं. उन्हें उस काम के लिए माफी मांगने को कहते हैं जो कि किसी और ने क्रिएट किया है. क्या हम लोग इस सबसे ऊपर उठने की कोशिश नहीं कर सकते?"
I'm extremely saddened and sorry that some sentiments have been hurt by a recent episode of Quantico. That was not and would never be my intention. I sincerely apologise. I'm a proud Indian and that will never change.

— PRIYANKA (@priyankachopra) June 9, 2018
आप को बता दें,  कि क्वांटिको में हिंदू आतंकवाद से जुड़े दृश्य पर प्रियंका चोपड़ा पहले ही  माफी मांग चुकी हैं. उन्होंने ट्वीट किया था, 'क्वांटिको के इस विवादित एपिसोड से कई लोगों की भावनाओं को ठेस पहुंची है. इसके लिए मैं दुखी हूं और माफी चाहती हूं. हमारा मकसद कभी भी किसी की भी भावनाओं को ठेस पहुंचाना नहीं था. मुझे भारतीय होने पर गर्व है और कभी नहीं बदलेगा.'
Yes yes not ur intention !! You said read the lines and said it … without thinking what will this mean to your so called country "India" and it's countrymen ..
Money matters at the end …

— The backpacker (@crazyCancer_ian) June 11, 2018
क्वांटिको सीरीज में प्रियंका के जिस सीन पर विवाद हुआ है उसमें वो एक आतंकी की पहचान कर रही हैं. उस दौरान वो कहती हैं- 'इसने गले में रुद्राक्ष पहना है. ये पाकिस्तानी नहीं है. ये  भारतीय राष्ट्रवादी है और पाकिस्तान के खिलाफ साजिश कर रहा है.'
https://twitter.com/vinayaksavashe/status/1005532317949935616
शो के इस एपिसोड में भारतीयों को आतंकी के तौर पर दिखाया गया है. शो में कुछ भारतीय 'मैनहट्टन' में बम धमाका प्लान करते हैं. ऐसा करके वो बम धमाके के आरोप में पाकिस्तान को फंसाना चाहते हैं.
क्या आपको सीन सूट करने से पहले उसकी स्क्रिप्ट नहीं बतायी गयी?

जरूर बताई गई होगी फिर आपने हां कैसे कर दी

अगर आपमें इतनी देशभक्ति थी तो आपने उसका विरोध तुरंत क्यों नहीं किया

कैसे करते- पैसे के लिए कुछ भी कर सकते हो देश के लिए नहीं

जब बात गले में फंसी तो ऐसा बयान

लानत है तुम पर

— 13.7k (@sahu_shersingh) June 11, 2018
इस पर लोग नाराज हो गये हैं की जो पाकिस्तान आंतकवाद को बढ़ावा देता है उसे इस शो में विक्टम की तरह दिखाया गया है. की भारत उसे फसा रहा है, भले इस शो के निर्माताओं की इन्टेसन एसी नही रही होगी मगर इस शो से यही सन्देश गया.