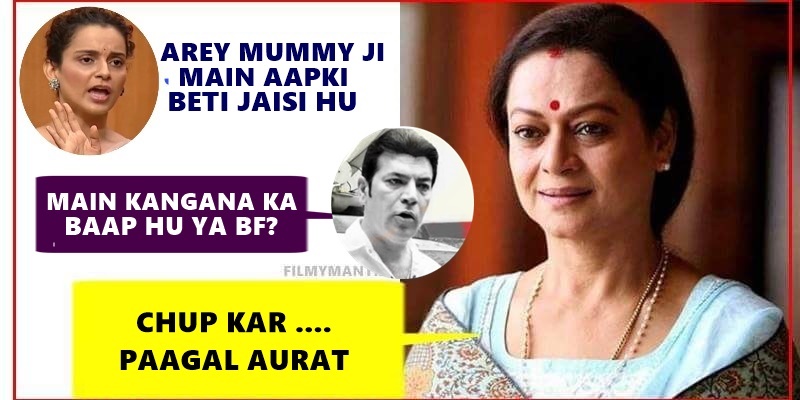 Kangana Ranaut is currently ruling the entertainment news, all thanks to her explosive interview on Aap Ki Adalat. Queen actress created huge controversy, as she opens up about her abusive relationship with Aditya Pancholi and her affair with Hrithik Roshan.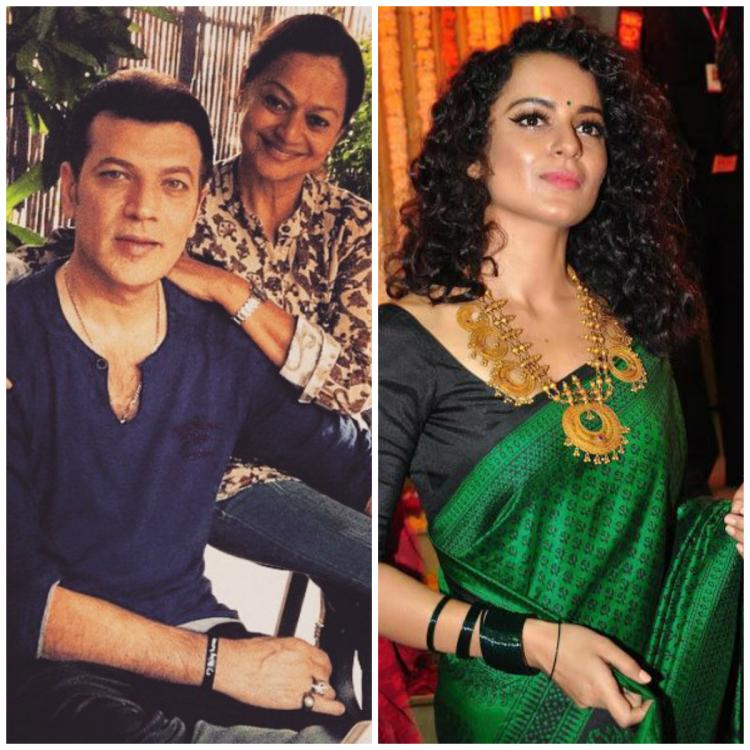 Zarina Wahab, wife of Aditya Pancholi likes to stay away from the media. The actress is pretty busy with her work commitments. She is currently part of the chat show titled "Koshish Se Kamyabi Tak", which airs on DD1. She is shooting for a cooking oil brand in Hyderabad. She was later on a break with her sister when she got know about the Kangan's allegation.
Kangana talked about her abusive relationship with actor Aditya Pancholi, who was much older than her. The actress told how she went to meet his wife at his house for help. She even told that Zarina Wahab was quite happy that he doesn't come, as there is peace around the house if he is not there.
Now, Zarina seems to be pretty upset about few things said by Kangana on the show. She spoke to Pinkvilla and cleared some air surrounding this huge Kangana and Aditya controversy.
Zarina said to Pinkvilla, "I was just going through some stories on my mobile and I read Kangana has said 'She (Zarina) used to treat her (Kangana) like a daughter…" This is completely untrue! When I knew she was dating my husband how can I say she's like my daughter? That is ridiculous! Usually, I don't react to such things but these two things have been really upsetting!"
Kangana had said that she went to Zarina for help but she refused to give her any assistant. Replying to this Zarina told that it is impossible to happen as if she is dating my husband how can she come to me for help?
Zarina said, "First of all, I never discuss my problems with my own sisters so who is she (Kangana) to me that I will go and discuss with her that if he's not coming home I will be happy. What nonsense is she talking about? I should not say anything about her"
Zarina further stated that she doesn't want to get into this discussion with Kangana. She said that God has given her so much, she should have behaved decently. She is now in very good positions. This matter is very old, what is the point of digging the past. She was very unhappy about why Kangana is talking about this now?
Kangana recent interview has received some backlash from the industry. Sona Mohapatra was first to raise the issue and asked Kangana to stop using her personal life story for promoting her upcoming film.
Popular director and choreographer Farah Khan has also shown her displeasure and asked her to stop using Women Card everywhere. According to the reports, makers of her upcoming film Simran are also not very happy about this. The makers think that it has shifted all the attention towards Kangana's personal life rather than her upcoming movie.