This season's Bigg Boss has been getting more interesting with the introduction of new tasks and twists. Bigg Boss 11 is facing a lot of drama and chaos that has been created because of difficult and challenging tasks.
In the end of the day, Luv Tyagi, Bandgi Kalra, and Puneesh Sharma competed together for becoming the captain of the Bigg Boss house. A task has been given to them by Bigg Boss and the contestant to become the winner is chosen as the captain.
Each of the three contestants was given a bowl full of water and they were needed to hold their bowls with their hands for 2 hours. Among all of them, whose bowl contains more water will be the winner. The contestant are not allowed to hide the bowl or lie down while holding it. Going into the washroom or smoking room is also not allowed during the task.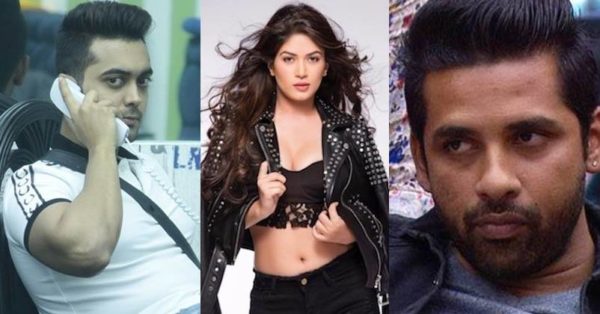 Bandgi Kalra has won this difficult task and has become the new captain of the house. Well, this time it's interesting to watch whether her behaviour with the other housemates is the same or he is going to be partial towards Puneesh. However, with her victory Puneesh has been the happiest contestant as their love and care for each other rolls on!
What do you think? Share your thoughts in the comment section below. Stay glued for more juicy stories in Bigg Boss house!