News & Gossip
When Abhishek Bachchan was thrown out of Amitabh Bachchan's movie set!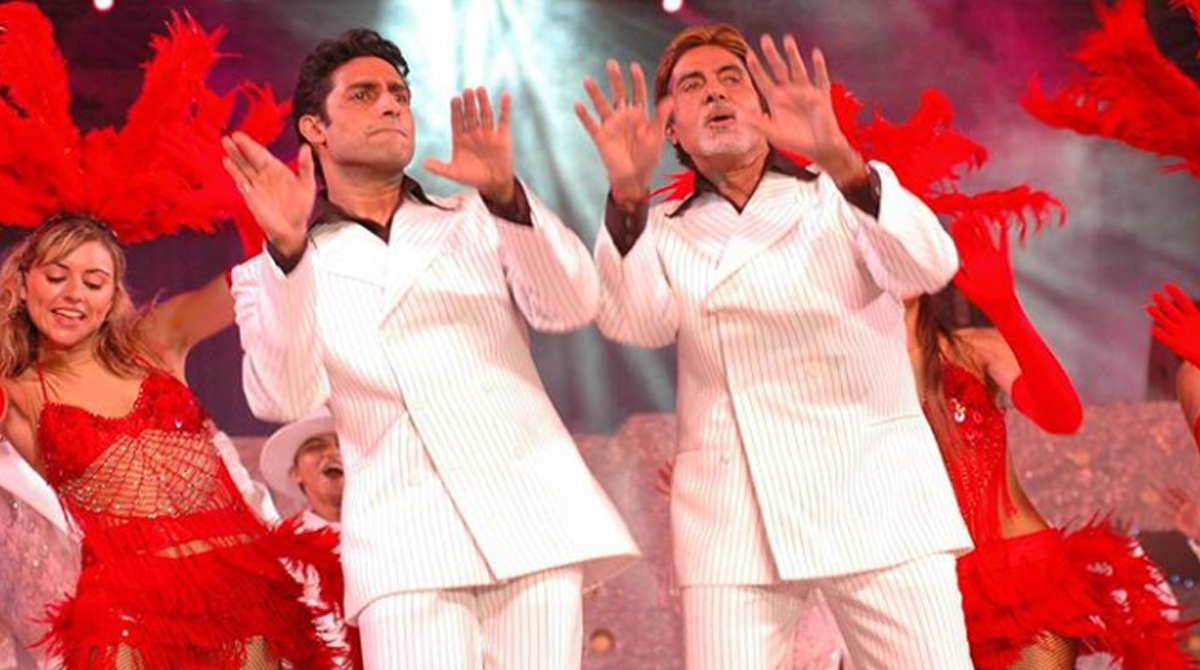 One of the finest yet underrated actors of Bollywood, Abhishek Bachchan will complete his 20 years in the industry on this 30th June. The actor, who made his entry into the world ofmovies with JP Dutta's 'Refugee' opposite another debutant Kareena Kapoor, has found a new way to celebrate his 20 years as an actor in the industry.
Jr. Bachchan has posted a series of videos on his Instagram account, where he's talking about his experiences in the Industry over the period of 20 years. In one of the videos, he revealed how as a 5 or 6-year-old mischievous kid he ended up in the crew hotel after breaking a prop sword, before the climax scene.
Taking to Instagram, Abhishek posted a series of videos where he's spilling beans about his on set experiences and why he was thrown out of 'Pukar's' set. The actor wrote, "The year- 2001 #BasItnaSaKhwaabHai Two childhood best friends who wanted to make a movie together ever since they were thrown off the set of their father's film for breaking the props because as a 5 yr old and 6 yr old we got excited seeing fake swords on set. The movie was #Pukar and @goldiebehl 's father ( the great Ramesh Behl) was the Director and my dad the lead. During the climax shoot in Goa, we chanced upon the fake swords and started playing with them and then eventually breaking them. We were promptly sent back to the crew hotel. 19 yrs later we made our first film together. @goldiebehl @srishtibehlarya @amitabhbachchan"
https://www.instagram.com/p/CBS4aggpL_R/
Sharing about his journey in 2002, he wrote, "A year of many firsts!!! But the top would be getting to be part of a film with my mother. 'Desh' was a Bengali film she was acting in (directed by Raja Sen). I was in Kolkata for a function when she called me and asked me to visit her. She was shooting near Siliguri in West Bengal. I did. And ended up doing a small cameo as her on-screen son. The other would be, being directed by one of my acting teachers, my guru… @anupampkher Om Jai Jagdish was Anupam uncle's 1st film as a director. He helped me immensely in "opening up as an actor" and shedding my "awkwardness". One of the best teachers I've ever had!"
https://www.instagram.com/p/CBVcp9Zp73g/
On work front, Abhishek Bachchan is all set to make his digital debut with Amazon Prime's 'Breathe into the Shadows' which co-stars Amit Sadh and Saiymi Kher. The show is slated to premiere on July 10.