News & Gossip
Western Railway Encourages People To Buy Tickets In GOT Style, Asked Them To Be Like Lannister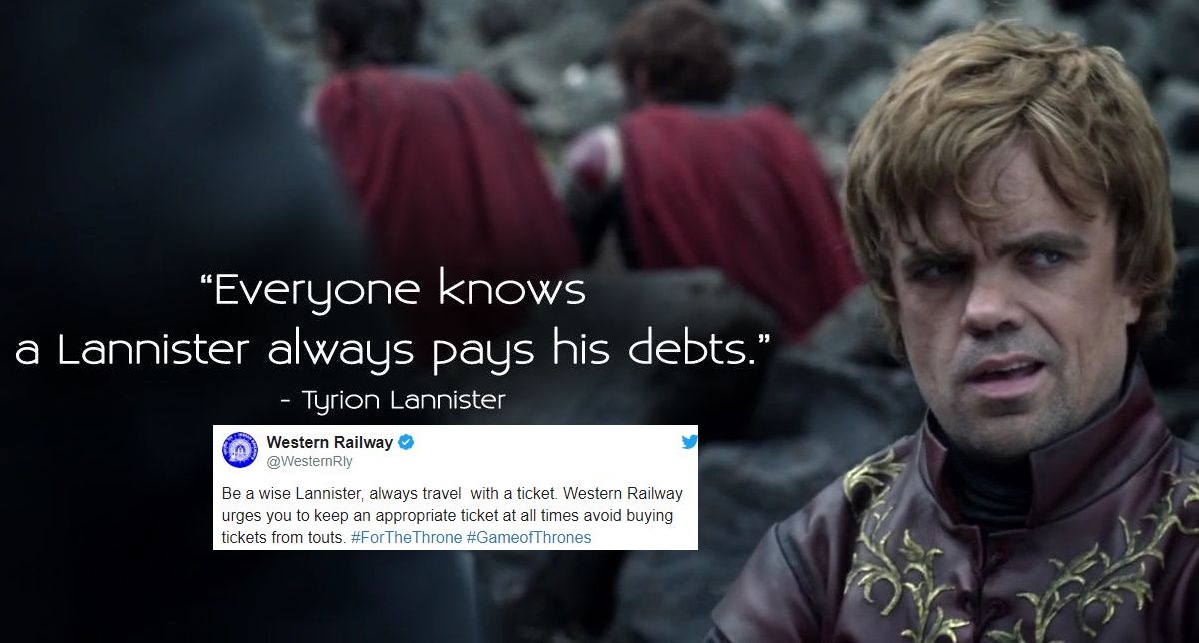 All the Game of Thrones fans in the world erupted with joy as Final Season of our beloved show premiered this week. Social media is flooded with reactions with more than 5 million tweets about the show after the first episode aired. GOT is everywhere.
Now, it looks like Indian Railways can't escape the GOT fever. Yes, the Western Railway is attempting to encourage passengers to buy tickets by asking them to be like Lannisters.
One the reason behind the huge success of Game of Thrones is that each and every character of the show is hugely popular and people uses GOT dialogues in their everyday conversations. From women addressing each other as Khaleesi to people sipping wine or cold drinks like Tyrion to a teacher telling their students "You Know nothing", we have seen GOT fever spreading all across the globe.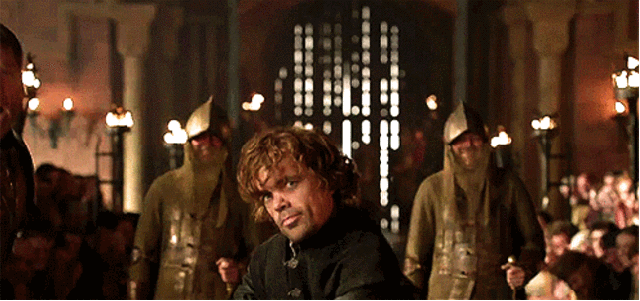 Now, Western Railway tried to capitalize GOT fever and came up their own promotional campaign using popular GOT dialogue asking people not to travel without a ticket. Using popular GOT lines "A Lannister Always Pays His Debts", Western Railway tweeted, "A Lannister Always Buys His Ticket" and asked people to be like Lannister.
This Is What Western Railway Tweeted:
Be a wise Lannister, always travel with a ticket. Western Railway urges you to keep an appropriate ticket at all times avoid buying tickets from touts. #ForTheThrone #GameofThrones pic.twitter.com/3yogzDsf6Z

— Western Railway (@WesternRly) April 15, 2019
This tweet from Indian railway has left fans amazed, as they laud Western Railway for their innovative campaign. Look at some of the reactions down below:
— Godman Chikna (@Madan_Chikna) April 15, 2019
Better start serving wine now, cuz you know how the Lannisters are..

— capt.twoface (@CaptainTwoFace) April 15, 2019
https://twitter.com/Ragaasak/status/1117634508528898048
Folks, do buy tickets while traveling in Train?