News & Gossip
Watch This Woman Destroying A Ferrari Worth Rs. 4.5 Crore Just After She Rented It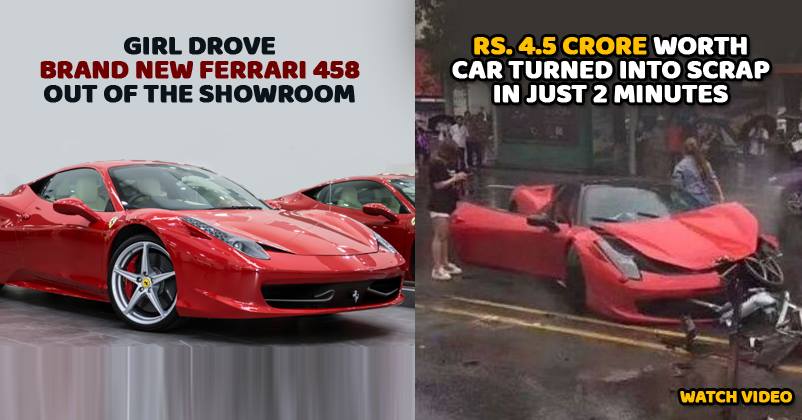 Everyone wants to live a luxurious life. If we don't have money, we can only dream about it. Owning expensive cars or vacationing in luxurious places is things we all want to do. However, when one doesn't know how to drive, the luxury cars won't make a sense. It is the perfect scenario for disaster. Something similar happened in China.
A woman in China rented a luxury Ferrari 458 from a dealership. However, she crashed the car converting it into a pile of nothing pretty soon. This unfortunate incident happened in Wenling, China. The video shows that the woman lost control of the car due to the slippery conditions of the road. Scroll down and check out some of the pictures down below.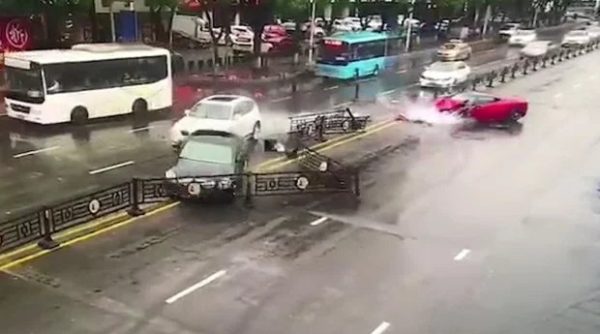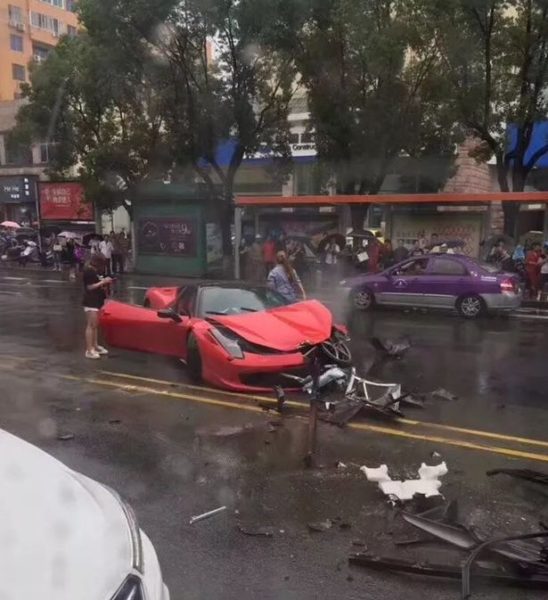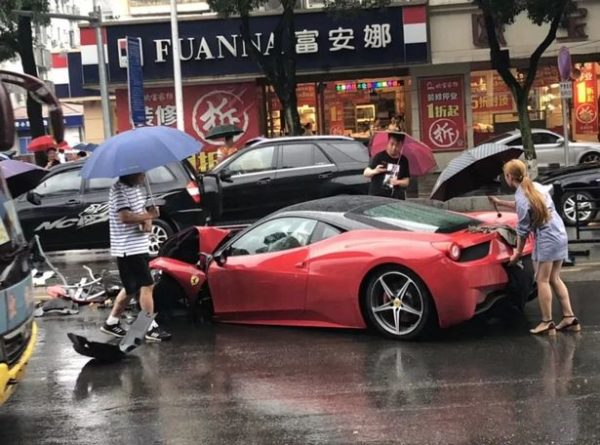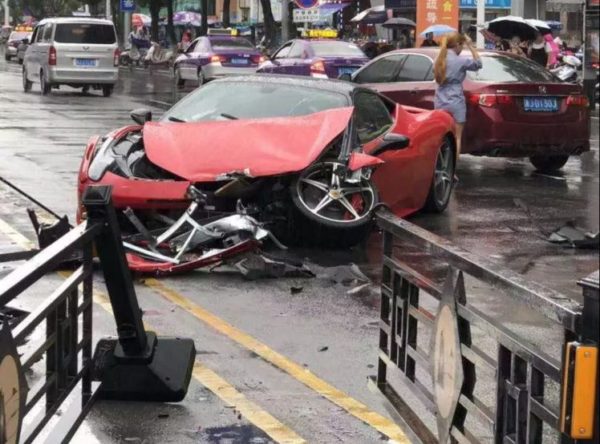 The Chinese woman shot a video of the car after renting it. She can be seen showing off the dashboard of the car and talking about her experience. She said, "First time driving a Ferrari. This truly is the most amazing feeling."
Watch The Video:
https://www.youtube.com/watch?v=zALq2FopzaI
The CCTV footage shows the brand new Ferrari smashing into the barricade and a BMW resulting in heavy damage to the car. You can see the front of the car completely destroyed. The only good thing about this horrific incident is that no one got injured.
The rental dealer spent a whopping sum of Rs. 4.5 Crore in importing the car to China. It is reported that the repairing of the smashed brand new Ferrari would cost half of the cost of the car. The news didn't give any details of whether the car was covered in insurance or not.
We wonder what'll happen next. Will she have to pay the amount? What do you think of the same? Tell us your thoughts in the comment section down below. Stay tuned to this space for more viral stories.