Bollywood
Watch: Salman Khan Performs Sheila Ki Jawani On Koffee With Karan Show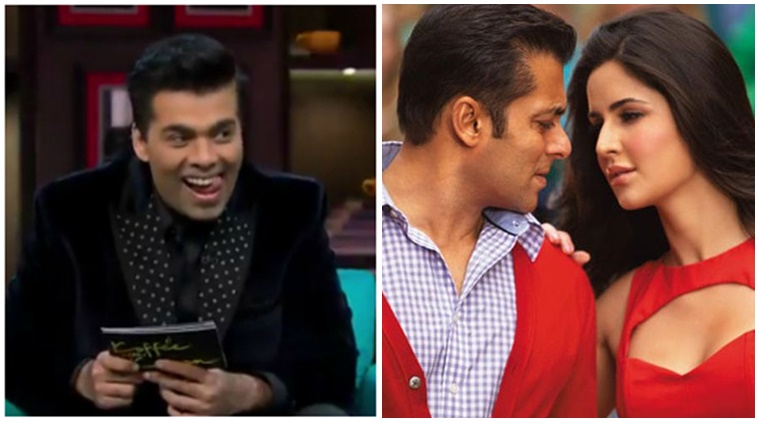 Salman Khan and his brothers Sohail Khan and Arbaaz Khan will be the new guest of the Koffee With Karan. It would be a grand occasion of the show, as the show will be telecasting its 100th episode. And who better than Salman Khan makes the show more grandeur. In the show, Salman Khan reveals a lot about his relationships and also did Shiela Ki Jawani like an ace.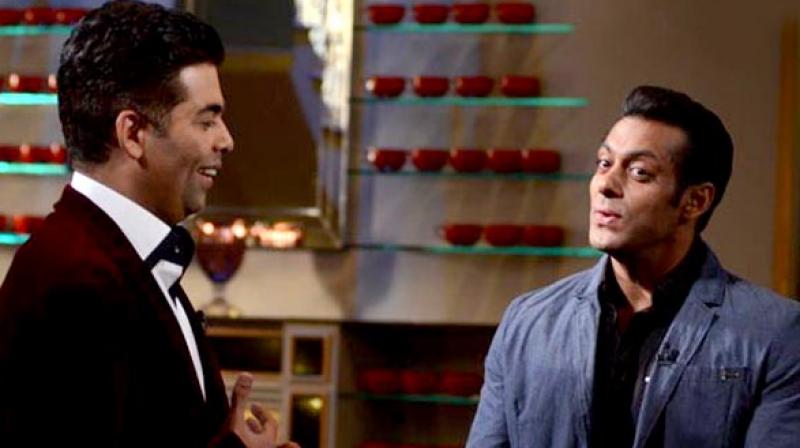 Also read: Sunny Leone And Salman Khan Make Headlines Together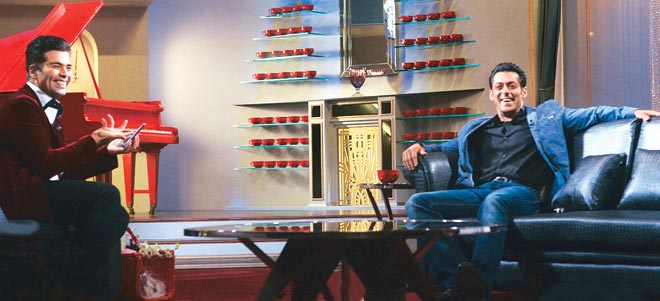 We all know his equations with Katrina Kaif and he always loves to spoke about it in a clear way. While shooting for the Koffee With Karan Show, Karan asked him about his favorite actress and how many star he will give it from 1 to 5. Well, without even received any option, Salman Khan himself took Katrina's name and rated her 4 in the 1 to 5 scale.
The tri-brother also shared a lot many secrets about their bondings. Salman reveals that any girl who enters in the house gets disappeared at Arbaaz's room. They also said that they often shared each other underwear.