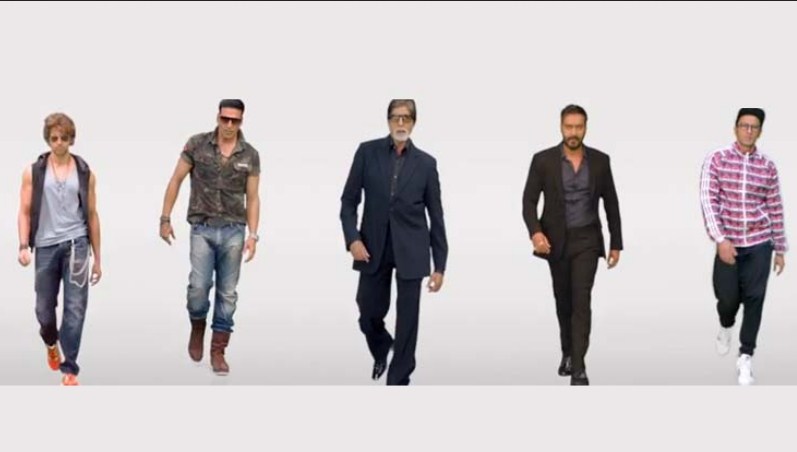 Have you ever seen all these top actors of Bollywood performing together in a single video ? well, neither me. Its like once in a life time moment where we get to see all of them together performing in a single video song. The Popular Bollywood stars have come together to perform in a Video song "Birju" of an Upcoming movie 'Hey Bro'. The video featuring Amitabh Bachchan, Ajay Devgn, Akshay Kumar, Hrithik Roshan and Ranveer Singh was choreographed by dancing legends Prabhu Deva and Ganesh Acharya.
This video was initially shared by Mika Singh on Twitter as "All Superstars in one video. My latest song #Birju," with a Video link attached. Apart from Mika Singh, Udit Narayan has done a major role in singing with the two rappers Arya and Naezy.
Though the title of the song highlights the character Birju, his/her identity was not revealed in the song which makes audience more curious about it. Watch the Video below.